Sci-fi fortress 3D print model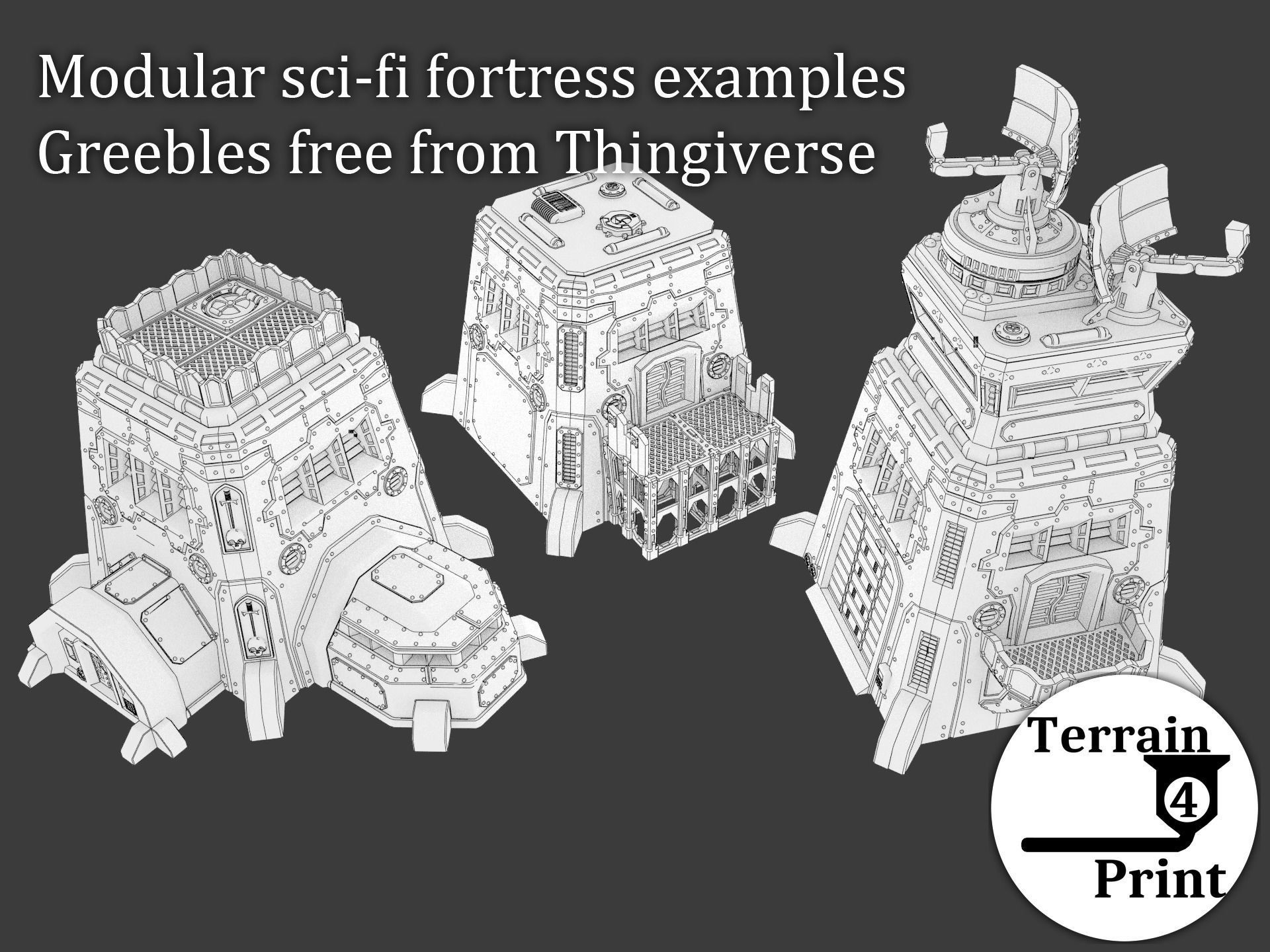 Sci-fi fortress 3D print model
The sci-fi fortress goes with all the kits from the sci-fi armored barracks. It can also be used by itself. Beware, this model is big and requires an almost 20cm build plate. It includes:
6 different sides (plain, big gate, wall connector, midsection connector, barricade connector and a balcony)
4 different roofs
vent frame and foot plate to cover seams
locking mechanism to keep sides together even when not glued
4 pieces from other kits to make this standalone (entrance, bunked end, radar base and radar dish)
Use greebles that I publish for free on thingiverse:
https://www.thingiverse.com/thing:1777153
Read the manual to get more details before you buy: https://docs.google.com/document/d/16kkUoaRLY__noIkwLDr--Mqznq-87besnikX-KLNDCc/edit?usp=sharing
Free subset (one wall and one roof) on thingiverse: https://www.thingiverse.com/thing:2406639
TY for great files. Well worth the money spent. I am currently on number 3 of 4 of the fortress walls and so far it has been a perfect print. Love this and plan to purchase further sets

Uh whats going on with the fake sale prices and jumping around. I put this in my cart at $8.50 and when I went to check out it was back to $12? Please explain the bait and switch.
These print well and fit together nicely. Very well designed.