I'm interested in:
September 19th, 2022
Who is Igor Puškarić?
My name is Igor Puškarić , I have been artistically inclined since birth, however I had to wait with life until I managed to connect with the world properly, since for me that was the pre-internet age. So, even though a creator from birth, I officially started to make art for money roughly 13 years ago, with a video game project called Novus Aeterno, by Taitale Studios, with whom I perfected my digital 3D skills, and have attended Pax east and Pax west, Boston and Seattle, and this was also my first travel experience to the USA.
After this , I had many smaller (Per Asset) projects and a couple of longer ones, in which I worked on almost 90% of all art, depending on the project. Those were, among many others: - Fleets of Heroes - Tanks of the Galaxy - Interstellar Space Genesis - Melodysheep - Live Beyond 3: In search of giants - Equinox Vision - Multiple tasks - and others. I am an award winning 2D/3D generalist, 3D artist, Texture artist, Concept artist, Illustrator, Animator and a Teacher, with over 13 years of experience in video game industry, doing contract work and model sales. I have also been a Zbrush teacher at Machina Academy in Zagreb, Croatia, and a public speaker and a presenter on multiple industry- related conventions. Now I have my own business , "Iggy-design j.d.o.o. " , where I function as a one-man outsourcing studio.
How would you describe your style?
My style tends to flirt between organics and hard-surface, Fantasy merged with Sci-Fi... as I like it diverse and playful.
Where do you look for inspiration?
Nowadays , I have way more inspiration than I need, as they are my entire world in a way. Sometimes I get inspired from a random friendly conversation and sometimes from a movie or a game... there is no rule to it really.
Are there any world-famous designers that you admire or look up to?
Most definitely, yes. My main personal role-models were H. R. Giger and Vitaly Bulgarov, however there are in fact many, many more.
Can you share a tip or trick that you've learned over the course of your career that has made your work easier or more efficient?
Tools change, evolve with them. Naturally, with long term practice you learn where you can cut a corner , without that being a negative impact on the final design. Workflow optimisation can be a difference between 3 days or a week of work, for the same design.
What led you to pursue a career in 3D art?
3D is overwhelmingly diverse and allows me to spread my creative wings far and wide, so to speak. Not only can you create an idea for yourself , but also share it in a more complete and flexible way. It seemed like the most natural possible path.
Why did you decide to sell on CGTrader?
It was a blind test at first , but then I LOVED it! It is a good, quality site, that does all the right things , and that includes intelligent service upgrading and listening to sellers as well as buyers. Proud to be a seller here.
What is the most interesting project (or the one you like the most) you have worked on?
Really tough to answer, as they are all unique, but in this context, I would say Fleets of Heroes, a mobile game, where I did almost 100% of all art, including concept art, 3D, 2D, animation and some promo materials. So , this project has the most of my personal touch in itself...
There are many talks that 3D models/modeling has a bright future. How do you see it?
I agree, considering how peripheral technology evolves, it automatically opens more doors for 3D use, and that, indeed, can represent a lot of positive power and cooperation in all areas of 3D related technologies. I expect positivity all over the digital space, as well as on the 3D print portion of it.
Do you have any message for the CGTrader community?
Keep it up, you are a great , creative bunch!
Where are your designs used most frequently?
Well to be perfectly honest, most of the time , I have absolutely no idea, but I do get surprised when some cool artist I admire showcases them in their new creation. Such an example is Melodysheeps -Beyond life series where he used a couple of my models. Later on that has led me to actually cooperate with him as a proper client to design a creature for his beyond life 3 film. Same surprise when I saw my drones in one of the first Nvidia promo videos for their RTX cards, and one drone used as a sample for the Rebelway tech demo trailer. Moments like these really made my day and I was very proud, every time. Regarding placement there is an entire array , that being games, films, animations , promo commercials, art challenges, even 2D renders and illustrations. You name it.
Aside from that, sometimes people buy my models as a test, and then they actually hire me to design the rest of the game in the same style. That is how a mobile game Fleets of Heroes came to be.. Also that is one of the awesome benefits to actually be a seller here.
Are your designs mostly allocated to the global or local market? What are the tendencies in this market in your country?
On that note, from my perspective it is extremely global, with occasional local exceptions, unless the model is free. In Croatia, the creative community isn't really big but it is relatively strong, and our artists are mostly properly recognised only outside the country. Therefore , we do have world class talent but that talent tends to leave the country, or stays but then it goes online to reach the world.

---
Igor Puškarić 3D Showcase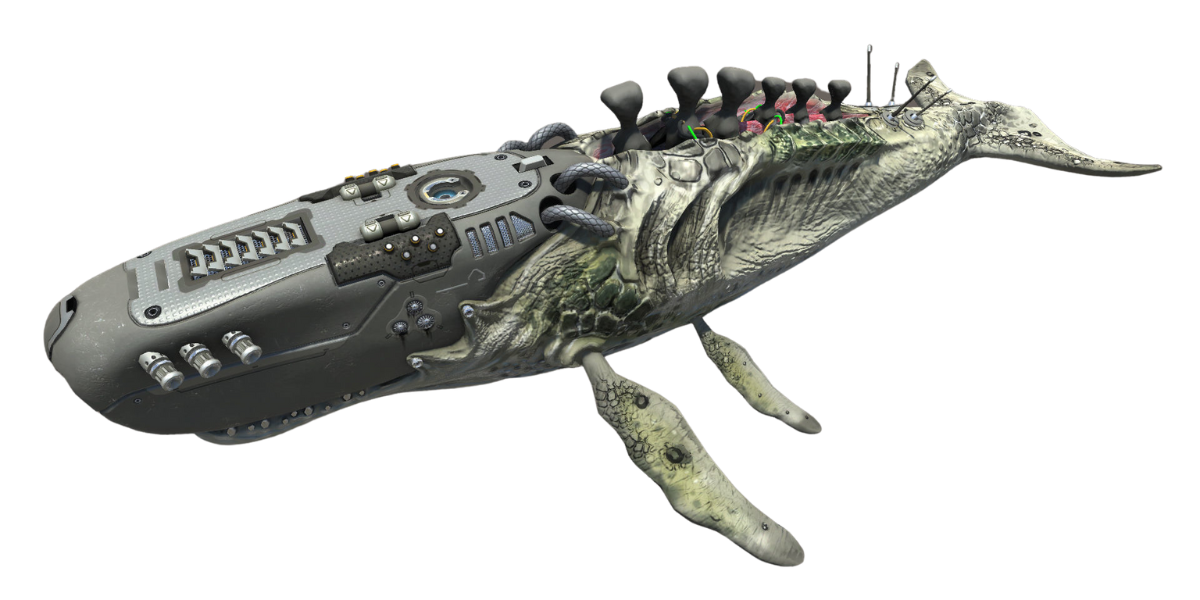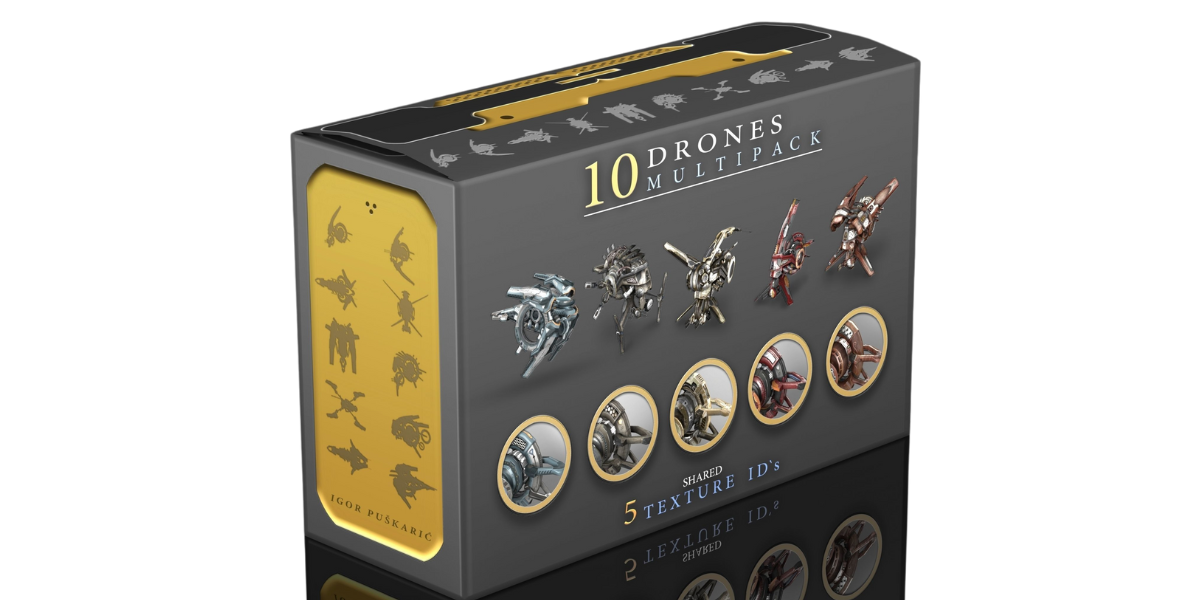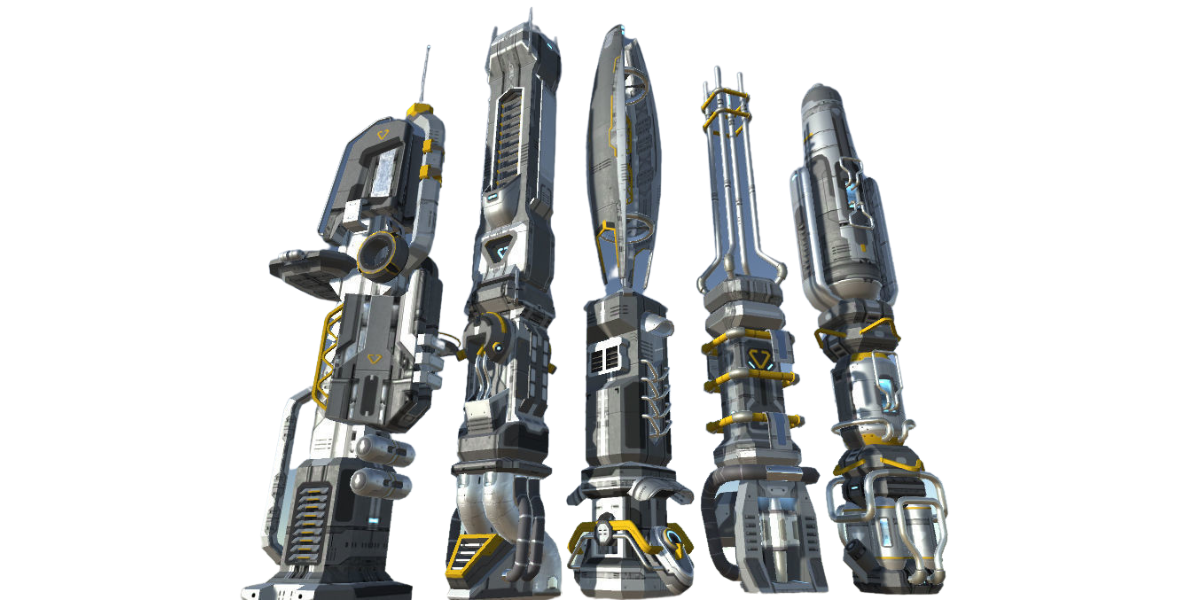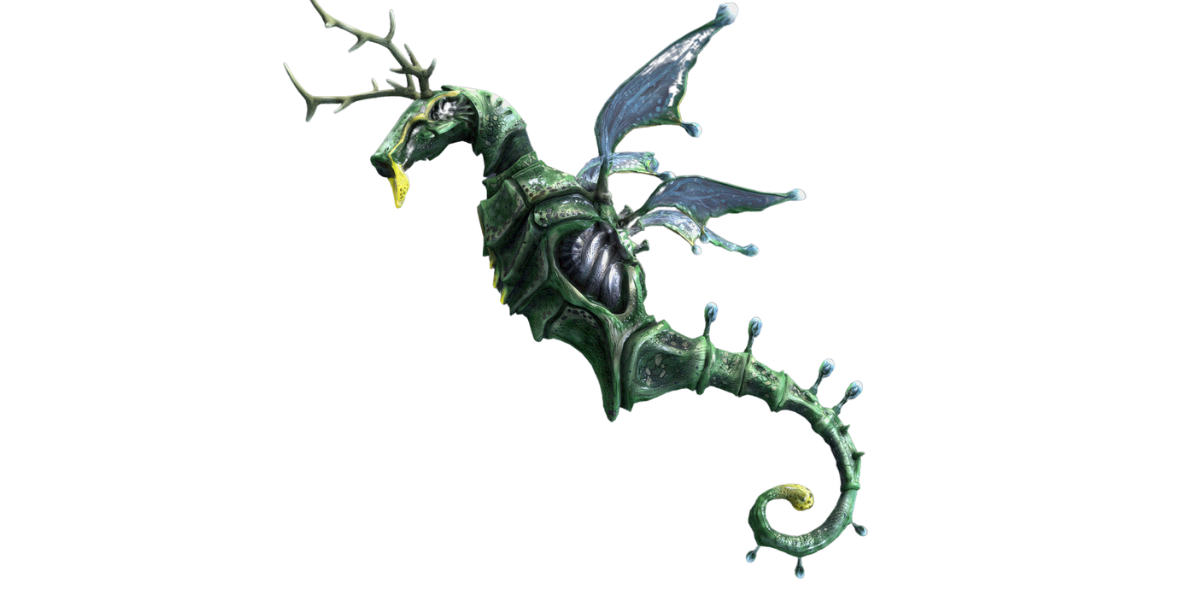 0 comments
Read post
August 17th, 2022
Who is Andreas S. Gkertsos?
My name is Andreas S. Gkertsos and I am a Senior Product Design Engineer from Athens, Greece. I have a Bachelor degree in Mechanical Engineering from Piraeus University of Applied Sciences and a MSc degree in Advanced Industrial and Manufacturing Systems from Kingston University London. Remembering my childhood, I was always fascinated by the products that I used and I always had the thirst to learn how everything is created. As a son of a mechanic, I learned from a young age to build and fix my own toys and this made me even more eager to learn and build my own toys.
When I first came in contact with a 3D design software, it was like a new whole world unfolded in front of my eyes. At that time, I realized that I had the whole set of "tools" needed, to visualize and give birth to whatever was in my mind.
As a Product Design Engineer, with a strong background in mechanical engineering I always designed parts that would be ready from manufacturing. Designing parts that can be produced by all forms of production is my way of thinking.
---
"As my father was telling me, every day, a new design should always make our life easier. No matter if it applies to a new cup or a new suspension for a supercar. It always has to make our life better."
---
What was your learning process like?
The first time I came across 3D modeling software was in university. The software we used was Solidworks which is a mechanical design software with some capabilities of surface modeling. As an enthusiastic engineer, I was always disappointed by the fact that most product concepts that I was seeing, changed completely when they had to make it into production so I decided to build a strong foundation to surface modeling which is essential to conceptualization by always keeping in mind all production limitations that I had learned through my studies as an engineer.
Mastering surface modeling in Solidworks was a very long and tough journey. It took a long time of daily exercise which basically was designing everything that I had in my hands. From the pen I used to keep my notes, to the wheels and spoiler of my car. All of this practice helped me create a huge library of my own models, which are now for sale in my profile on CGTrader.
Compare the modeling experience now and the times when you started doing it. What are the main differences?
Creating a new design always poses a challenge! Having modeled such a wide variety of parts in the past, makes my bucket of problem solving ideas, bigger and much more efficient. Having modeled something similar in the past, is always good to have done as it saves time from thinking of the modeling steps. Becoming a more experienced designer though means that the level of detail also increases so the quality of the models will also be higher.
What do you think is special about the 3D scene? Why do you like it?
What I like most about the 3D scene nowadays, is the fact that you can have everything personalized and customized according to your needs, personality, taste etc. As a Senior Product Designer, I always make sure that the products that make it to the market are optimized to their functionality, performance and visual appearance. In a way, this is kind of limited to my and my team's perspective of the problem. Each one of us would probably like some minor change in everyday products that we use, in order to perfectly suit our needs. There has never been a time in the past that someone could get a designer to design and personalize a part, product or a process to perfectly fit the user's needs.
Where do you look for inspiration?
My main source of inspiration is my everyday life. I like to identify simple, everyday things that I do and that I would like some customized parts to make my life easier. In addition to that, as a motorsport and performance car enthusiast, I always get inspired from concept cars and automobiles that I keep an eye on. Performance automotive design is a combination of beautiful aesthetics as well as extreme aerodynamics and structural engineering. This has always been a huge inspiration to me for many of the projects that I have developed and that are sold in the market today.
What are your thoughts on 3D Marketplaces? Are they helpful?
3D marketplace is essential nowadays. Different people have access to different things so a marketplace brings all of us together. Whether this means buying or selling a design that someone needs as a foundation to create something else, or hiring a designer to develop a totally new concept from scratch.
What are your suggestions on what to do in order to sell models?
As with any product, if you need to sell something, you need to provide the maximum level of quality. The same thing applies with 3D models. In order to have the maximum possibilities to sell something, you will have to increase the level of quality to a level above the competition. In order to be able to do that you need to have an in-depth knowledge of the parts that you are going to sell as well as the buyers that are going to need this kind of model. Never sell something that is out of your knowledge field.
Do you have any message for the CGTrader community?
Let your passion drive your imagination and design it to share with the rest of the world!
---
Andreas S. Gkertsos 3D Showcase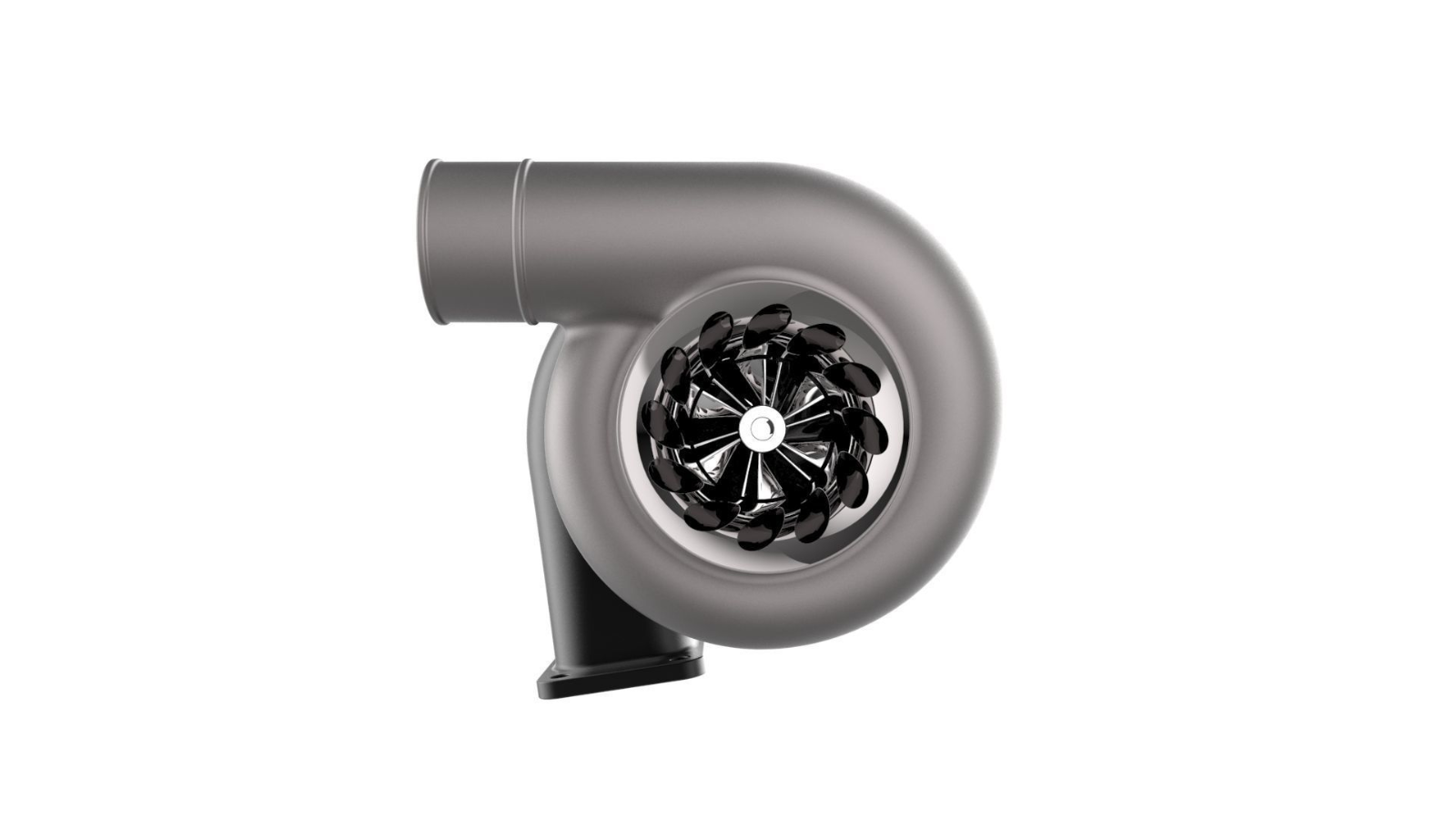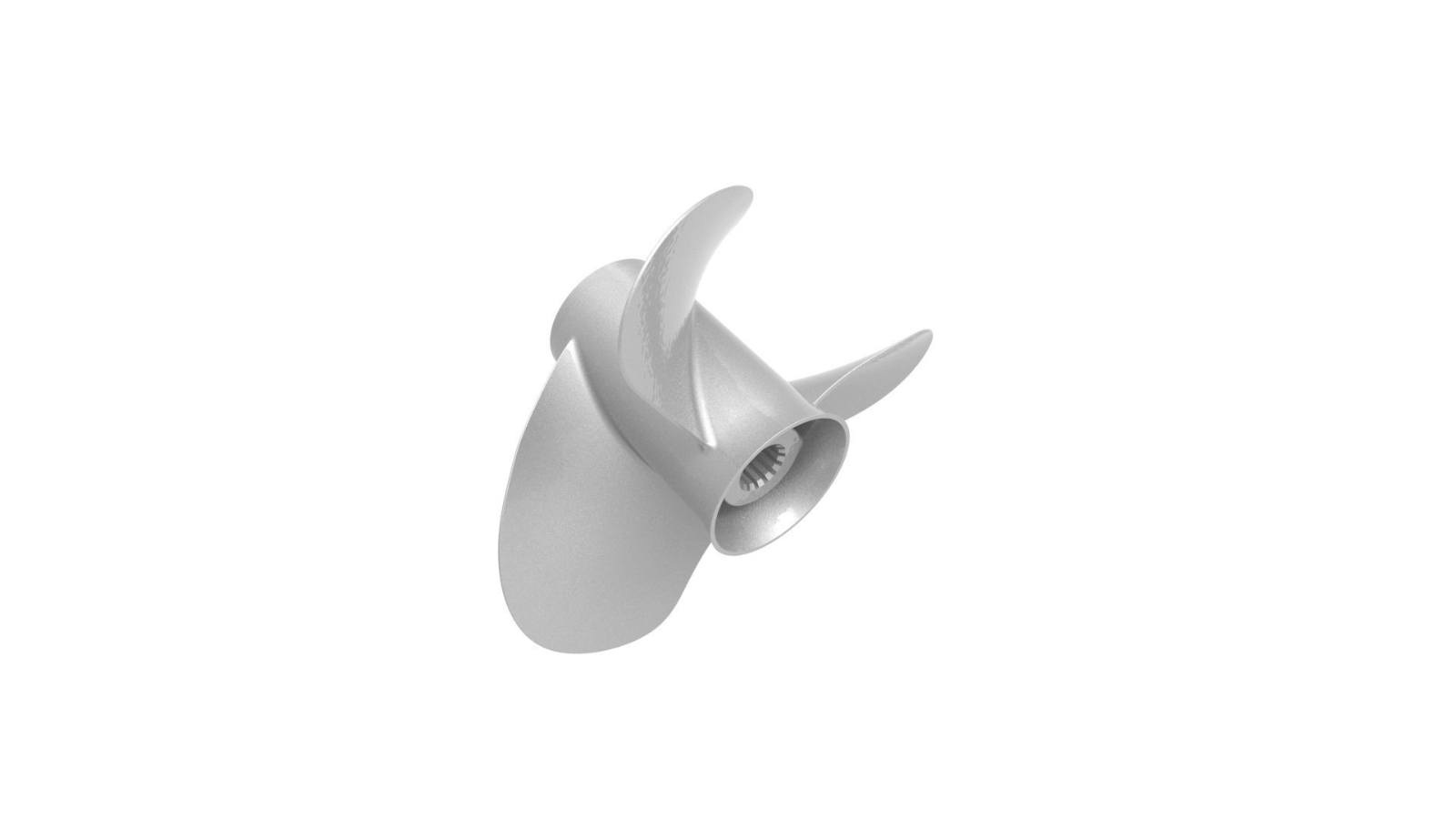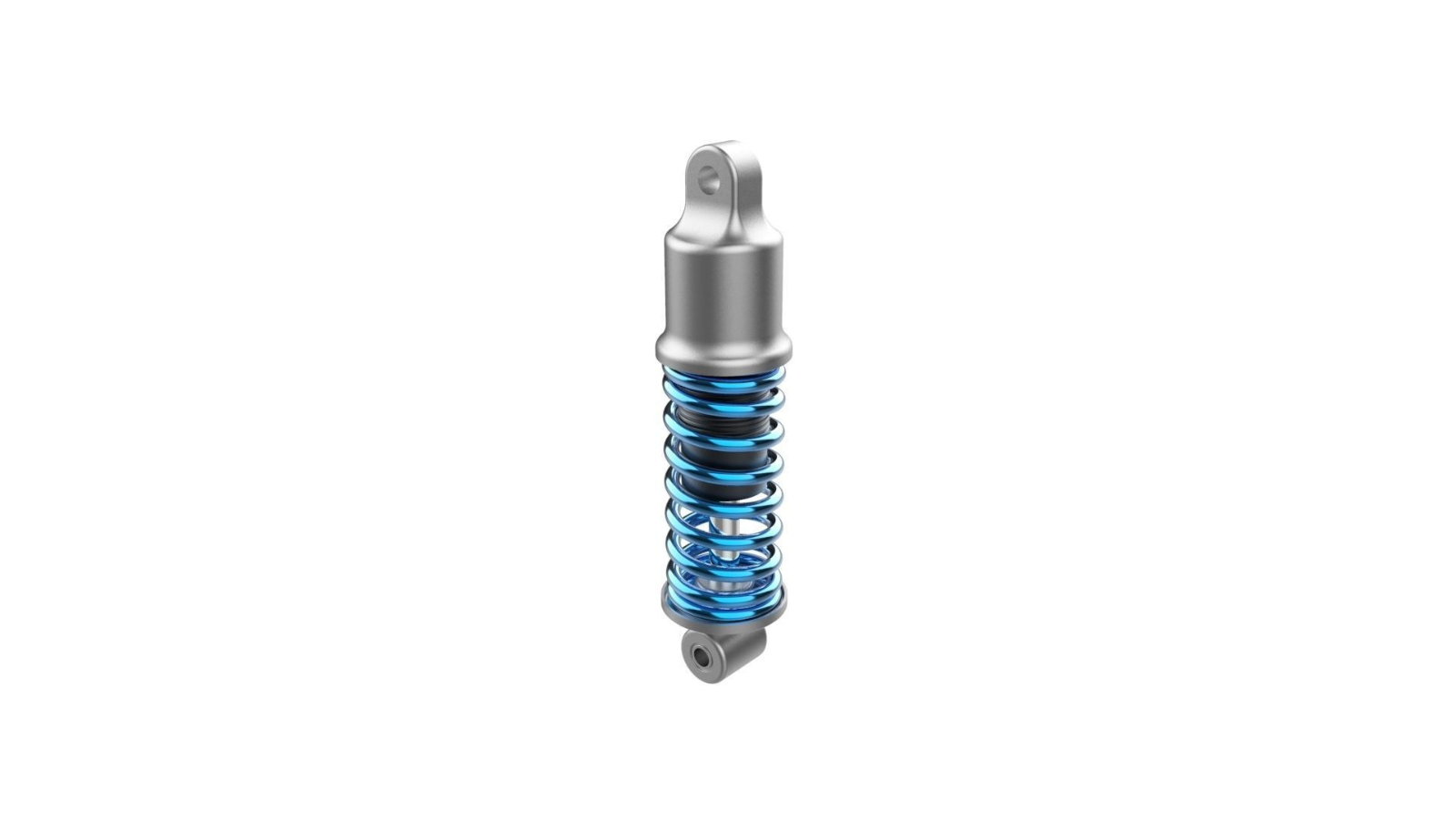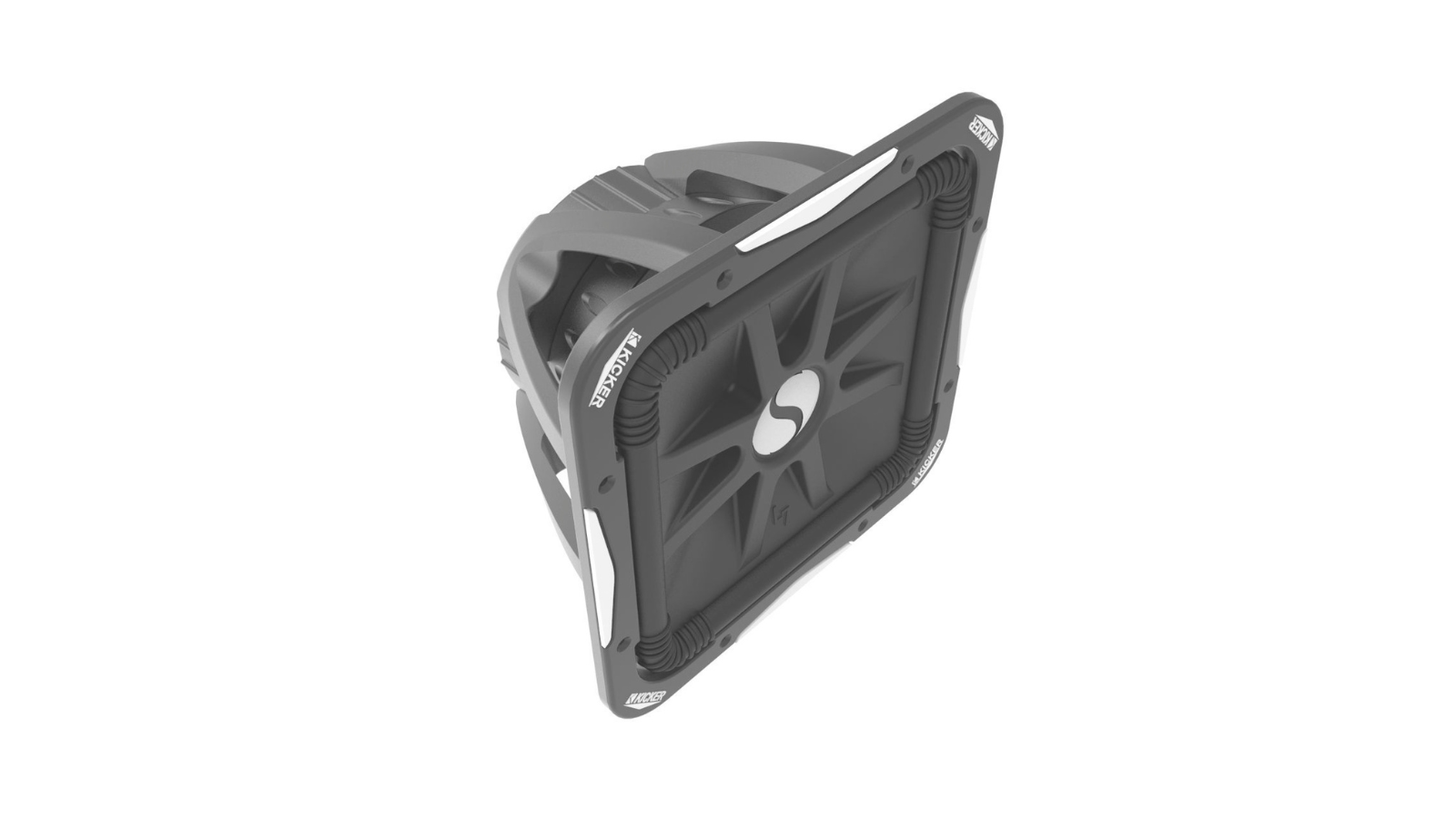 6 comments
Read post
July 27th, 2022
3D modeling creates three-dimensional objects that can be customized in multiple ways. Common uses include online marketing, gaming, website design, and many other digital applications.
There are various ways to create custom 3D models, and all are available via CGTrader's Marketplace. This quick introduction should help you navigate the marketplace and find exactly the right model type for your next project.
1. NURBS (Non-Uniform Rational Basis Spline) Modeling
NURBS is a flexible form of modeling which uses curved elements known as splines. These splines combine to generate smooth, complex curves – the kind of shapes that can be found on automobiles or fabric garments.
NURBS is based around complex algorithms which bond the splines together. As a result, models tend to be more accurate than competing options. That's why NURBS is commonly used in industrial and engineering settings.
NURBS also forms the basis for CAD modeling, which can generate both 3D models and 2D schematics. This is a handy feature for highly technical modeling tasks such as architecture or engineering. CAD is also the preferred modeling solution for 3D printing.
This 3D wine glass is a good example of the models created with NURBS.
2. Polygonal Modeling
Polygonal Modeling is the most common 3D creation method. In this technique, modelers create 3D shapes by combining a large number of flat sections known as polygons. These polygons are connected in a mesh design and can be reshaped and angled to create almost any form.
Polygonal 3D models are based around standard X, Y and Z coordinates. This information allows modelers to reshape the mesh as needed and makes a great option when experimenting with different forms.
Polygonal models can also have variable polygon counts. Low Poly models will generally be more basic, while High Poly models can approach realistic detail levels.
This toy car is a good example of Low Poly 3D modeling. On the other hand, this Ferrari 488 GTB demonstrates the power of High Poly alternatives.
3. Digital Sculpting
Digital Sculpting replicates the process of creating physical sculptures from materials like clay. In this process, the starting point is usually a polygonal mesh that is automatically created by sculpting software.
This mesh allows modelers to manipulate shapes and curves. They can add fine details, smooth out flaws, and create a finished 3D model that precisely matches client expectations.
This method also allows modelers to add complex textures that mimic real world materials. This makes it a useful option for creating 3D models of human bodies. For instance, this German shepherd dog is a good example of what can be achieved.
Choose the right 3D modeling solution with CGTrader
3D model creation varies from project to project, and all of the major varieties are available via the CGTrader Marketplace. Check out our Marketplace for further examples or explore our knowledge base to find out more. With our help, you can create stunning 3D models for any project.
1 comment
Read post
July 20th, 2022
Squir is a team of CG professionals based in Poland and Ukraine. The company was officially founded in 2002, however the majority of the team members were working as freelancers even several years earlier. Squir specializes in modeling cars. Why? Because this is their passion!
---
What's your commonly used 3D modeling software?
Our main software is 3Ds Max. That is one of the most popular modeling software and by using it we are able to do our work way faster than in Maya.
What is your advice for the designers that are only getting started?
We receive a lot of questions about how to start modeling and how to achieve such a high level of accuracy of the models. It is not a secret that all of us started from making simple models after watching online tutorials. In our opinion, there's no better way to start for beginners other than finding a good tutorial and following the given instructions. When we started our journey, Youtube wasn't even existing, thus we had to learn the software from old school paper books. It is way easier to learn nowadays!
---
"Once you find the basic modeling tools, all you need to do is put in lots of hard work. Spending long years by the computer lets you gain the needed experience and accuracy. There is no substitute for the experience."
---
The experienced modeler will make a better model with poor references such as just a few photos, than a beginner who works with high quality blueprints and hundreds of photos available.
Many people tend to ask what kind of models are the best selling. But guessing the future profit on the model's market is similar to making a bet on the stock market. If a random guy made a huge profit by investing in some specific stocks, would you jump into the same train afterwards? I guess not. Due to this reason, you can not look blindly to the past sales analytics, but try to get a wider perspective.
How do you decide on what to model?
An artist made a 3D Model which was very popular and selling well. Since we're the car guys, let's say it was a VW GOLF. Other modelers found out that this product is one of the most popular, and soon they all made and published similar models. After a short time we had 20 similar VW GOLF models on the market. You will not make any profit by making the 21st similar model, because there will be more sellers than buyers.
You might think that the solution is lowering the model price. From our experience, we must say that this will not work either. Customers usually bypass the cheaper models knowing that 99% of them are poor quality.
Instead of trying to replicate someone else's work, try searching for alternatives. There could be other customers looking to purchase some rare HOLDEN or SSANGYONG cars that were not published by anyone else yet. You can gain 4x more chances to make profit by publishing something unique (or in demand), than modeling something that can be easily found on the market already.
Remember, that the only way to keep the customer buying your product is to offer the best quality possible. There's always someone who can make it cheaper, as in all of the memes you see all over the internet.
Can you predict the models that will become best-sellers?
No, because the most profitable models are those which are in high demand. This usually occurs when something unexpected happens.
For example the Notre Dame Cathedral, - you could've built it years ago and be not able to sell any models in 10 years. All of sudden the real cathedral fire starts, and all the news stations start looking for this exact model.
That's the time when you sell your model 20 times in just a few days.
Is there a specific way on how to become a successful modeler?
There is no exact recipe for how to become a successful modeler. It's a mix of luck, hard work and persistence.
By having all these things in one place, one day you'll have so many custom requests for the models and zero spare time to make a model to put it on sale here. That's the thing we would like to wish to all the modelers :)
---
Squir 3D Showcase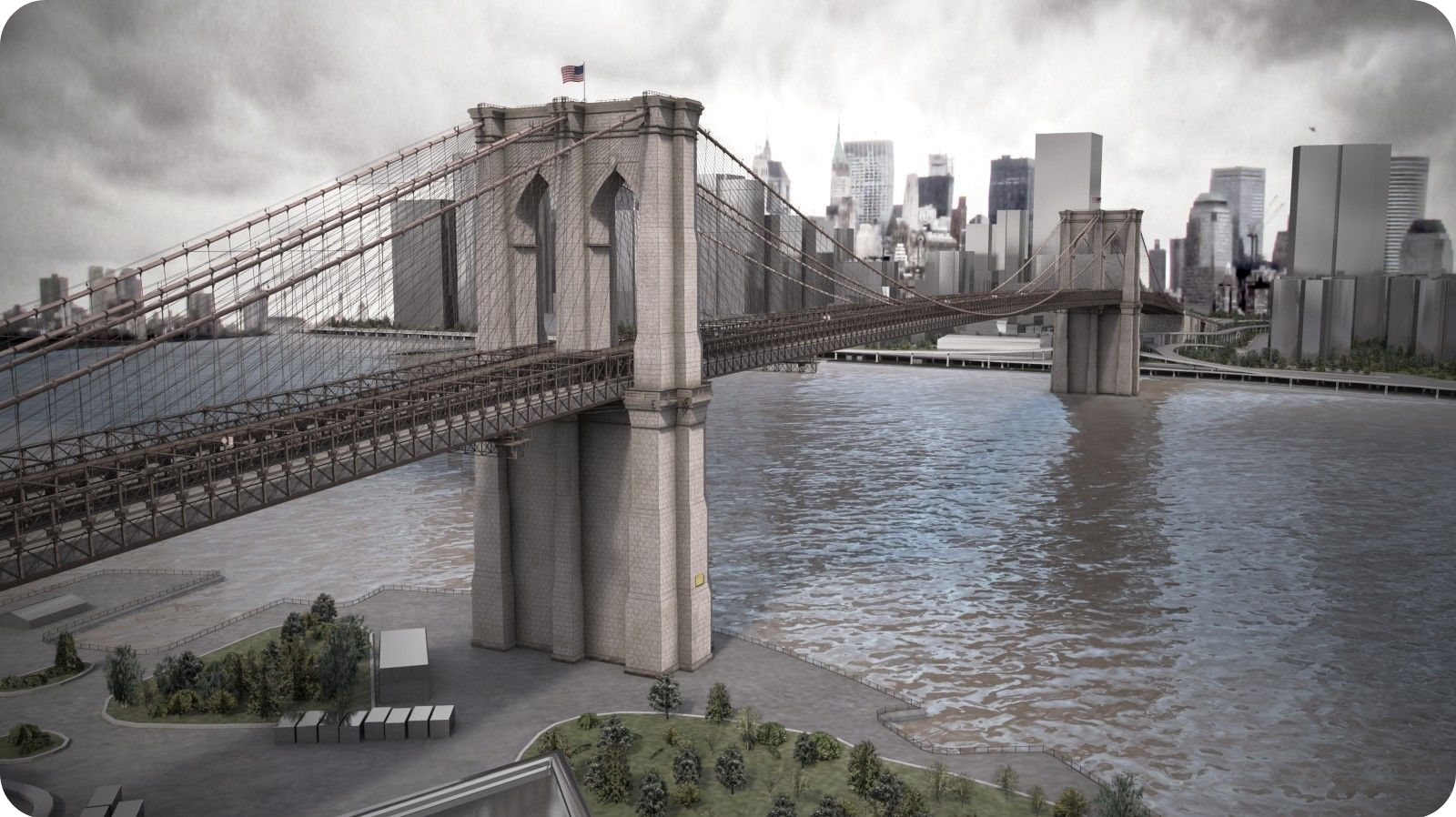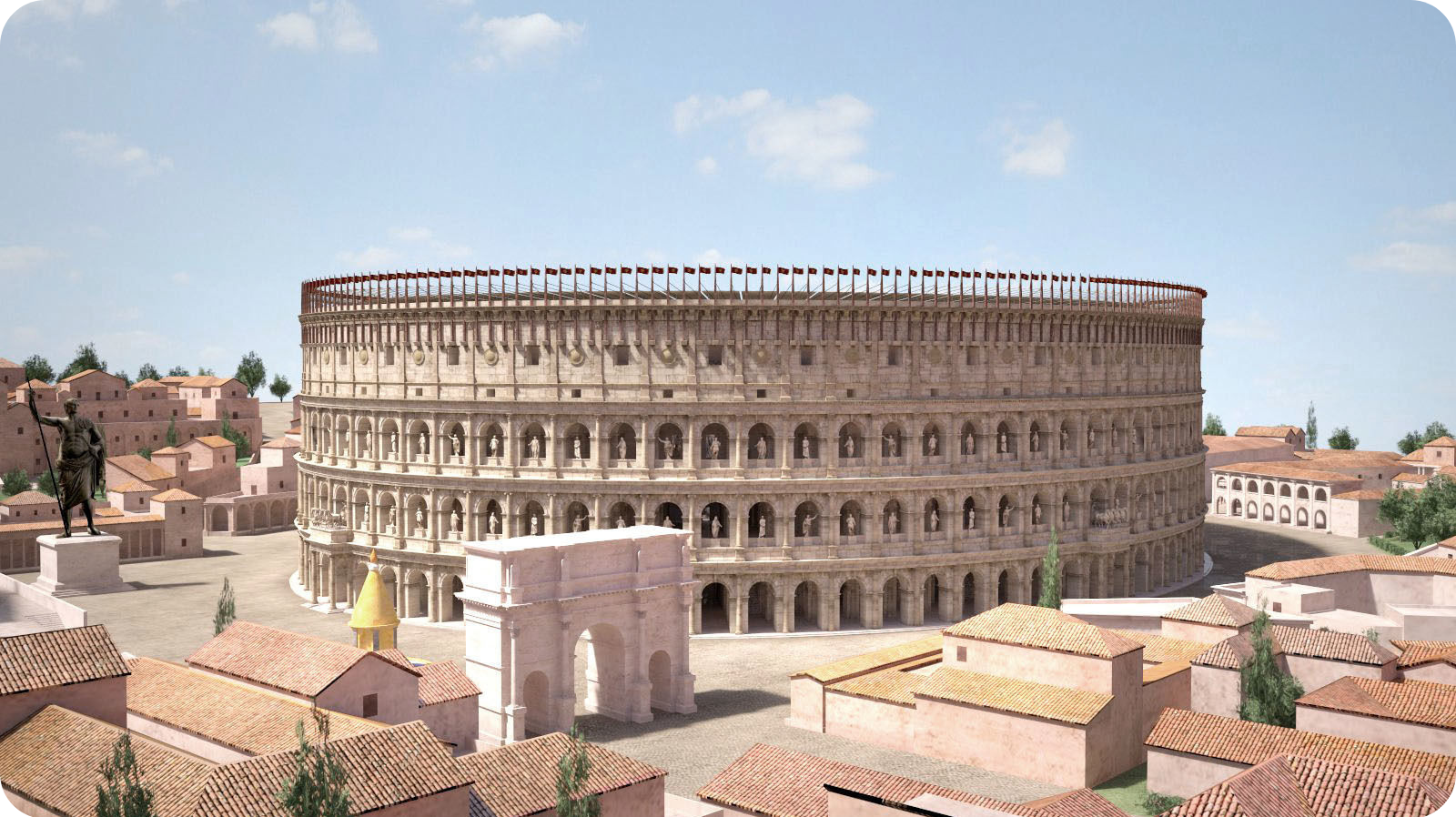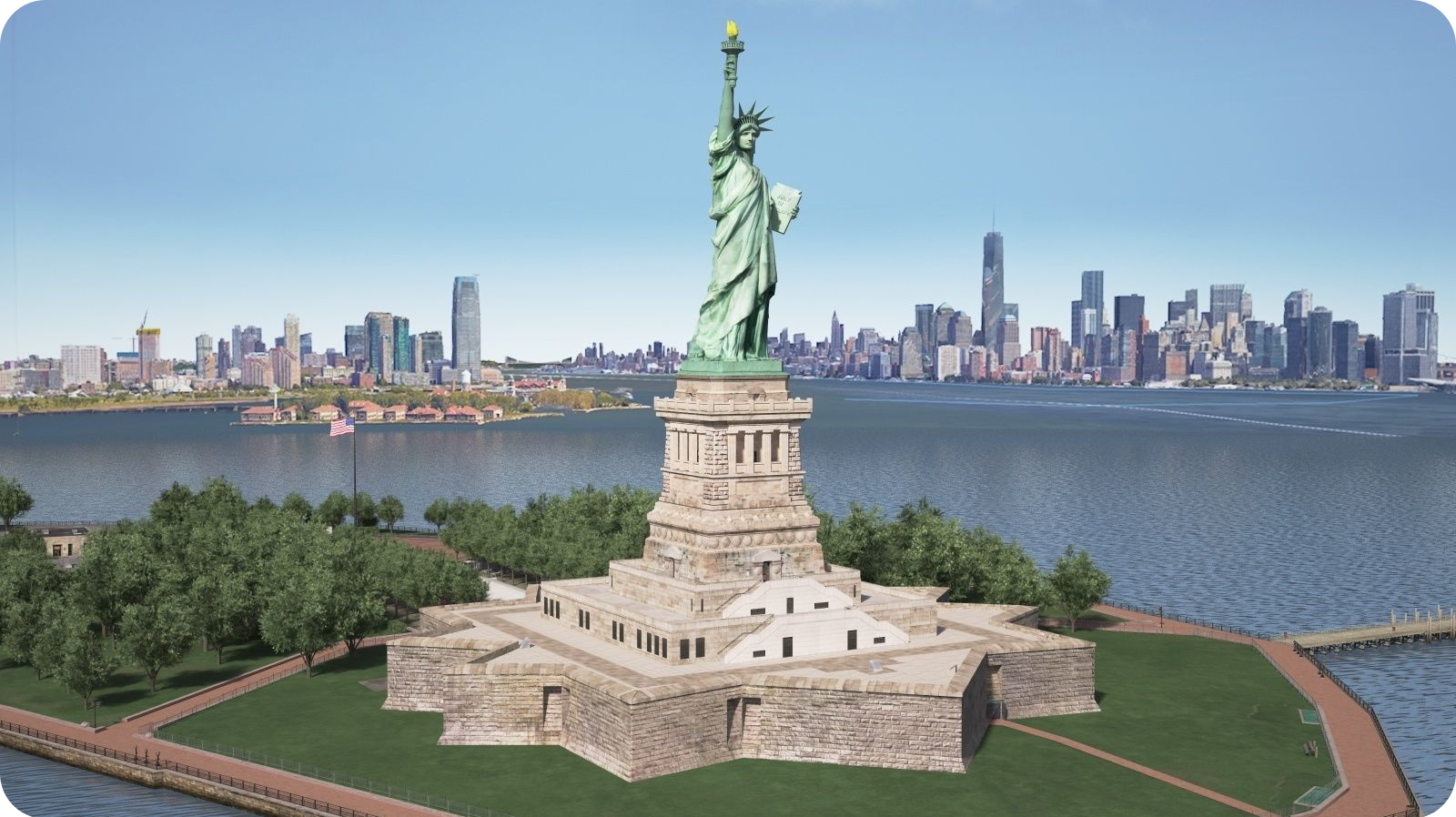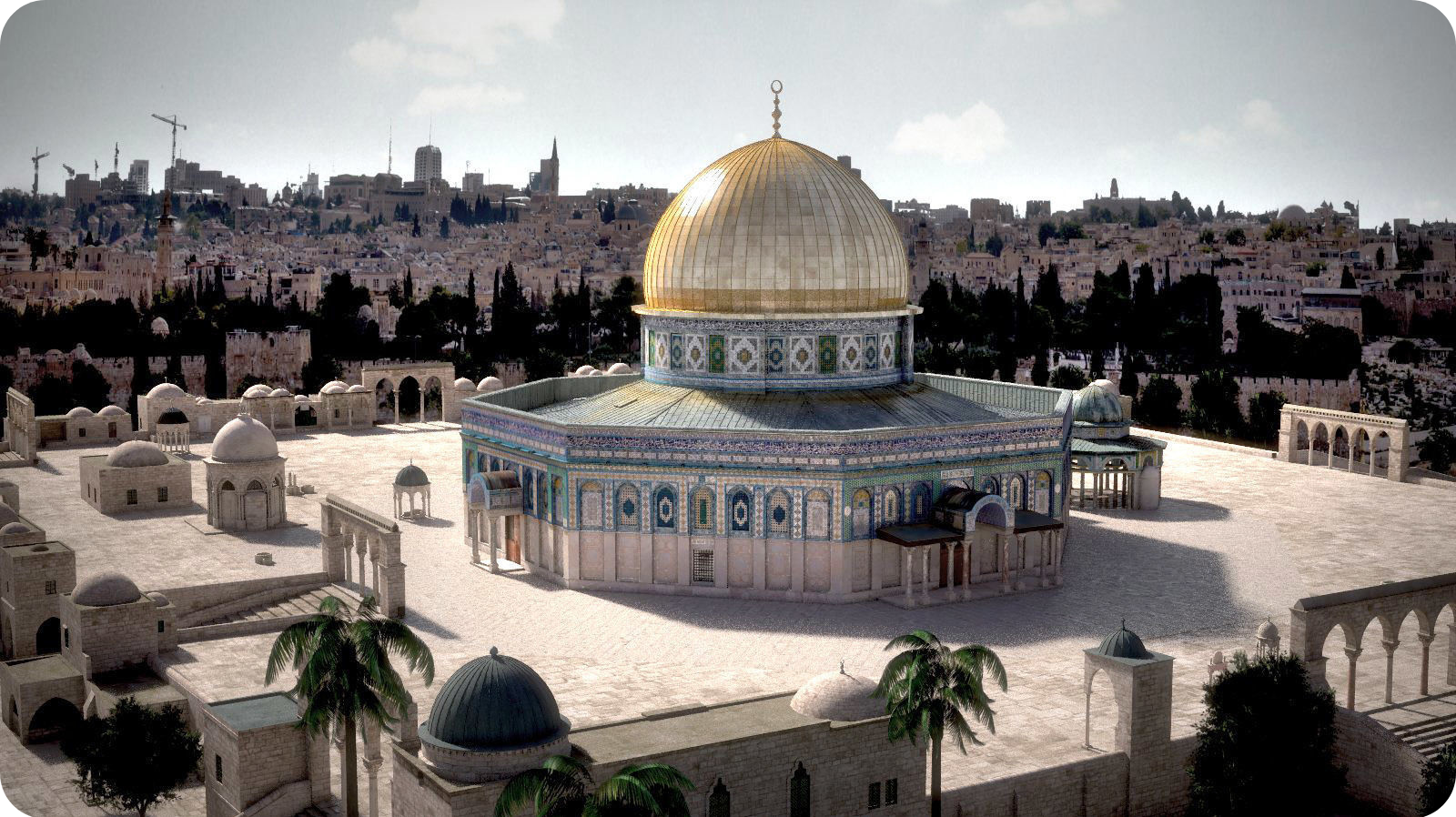 9 comments
Read post
July 18th, 2022
ORLANDO, Fla., July 6, 2022 (Newswire.com) – CGTrader, the world's leading provider of 3D and digital content, is holding a "Support Ukraine 3D Model Sale" fundraiser across its business to assist with the humanitarian efforts in aid of Ukraine, and to date have raised more than $150,000 through designers' donations and CGTrader's contributions.
Proceeds from the CGTrader fundraiser are going towards the United Nations High Commissioner for Refugees (UNHCR), a United Nations Refugee Agency. Initially a two-week event, CGTrader continues to provide marketplace sellers the opportunity to donate a percentage of their royalties to the same charity.
The fundraiser stands as part of CGTrader's continued support of Ukraine since the Russian invasion efforts began in March. CGTrader has actively recruited more Ukrainian specialists, added the Ukraine flag to Ukrainian models so that buyers can support those sellers by choosing their models. Ukrainian designers are receiving faster payouts, and CGTrader is promoting Ukrainian designers on its social media channels.
---
"As we continue to lend our full support to the people of Ukraine, I am proud of the fundraising efforts of our marketplace designers to contribute towards humanitarian efforts in Ukraine. Our thoughts remain with the lives of all affected by this unjust invasion effort."
- Dalia Lasaite, CEO and Co-Founder, CGTrader
---
6 comments
Read post