How to make a simple ruby in Blender.
Hello. Welcome to my first tutorial.
Today we are going to make a very simple ruby that looks something like this:
So lets get into it:
1. Start the "start-up file".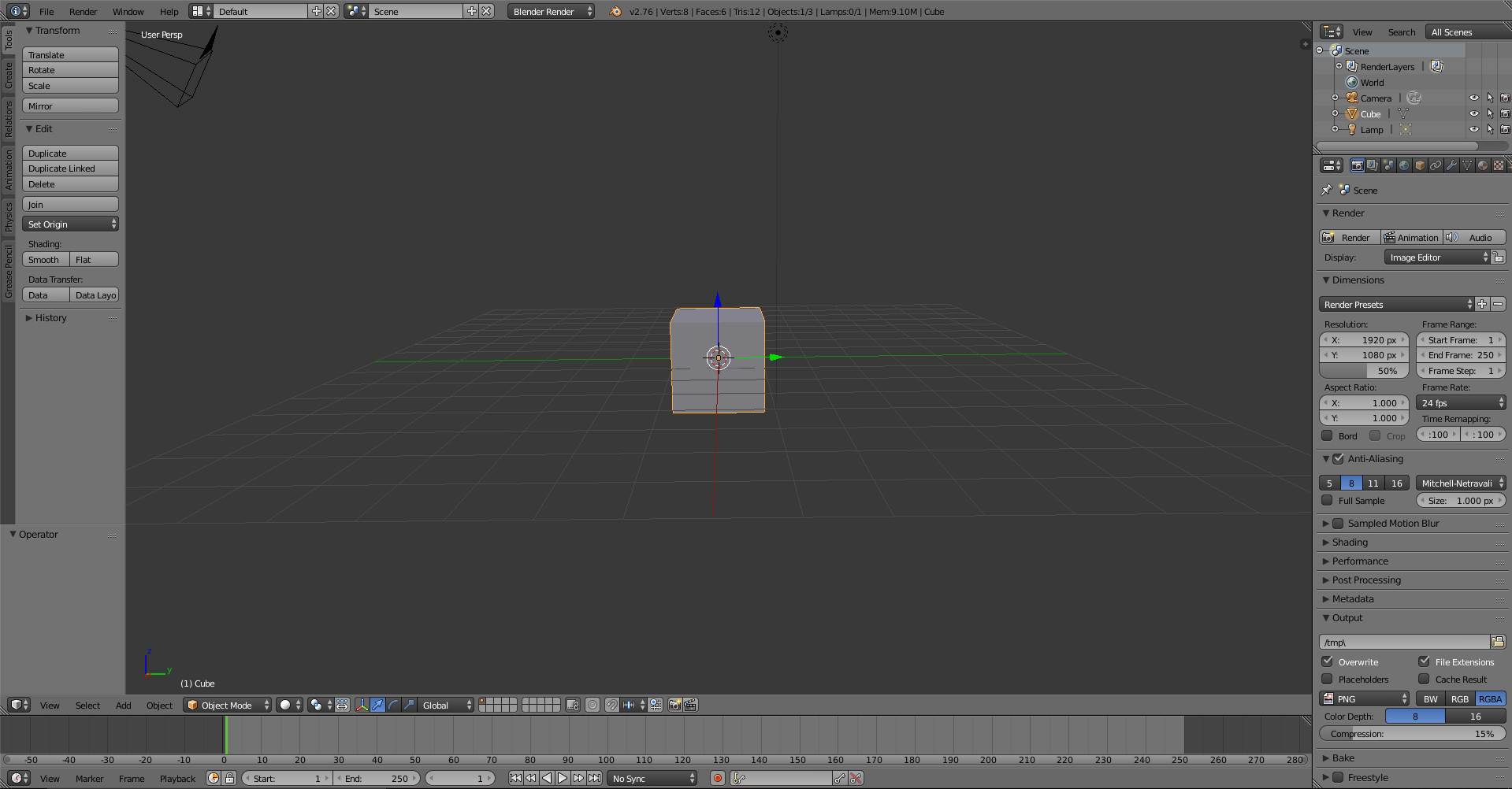 2. Scale it until it's tall and thin.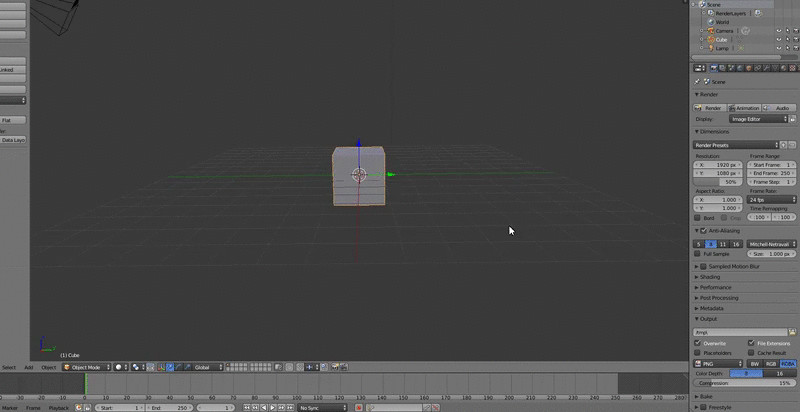 3. Goto "Modifiers" and select "Subdivision surface".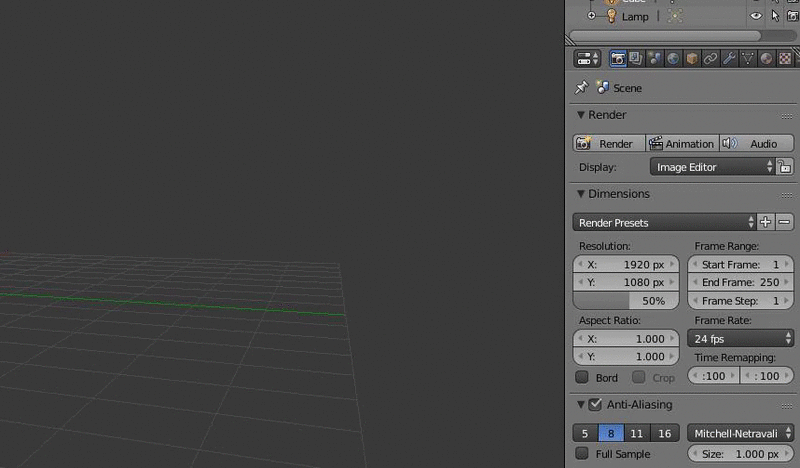 4. Go to "Material" and select the wanted color under "Diffuse".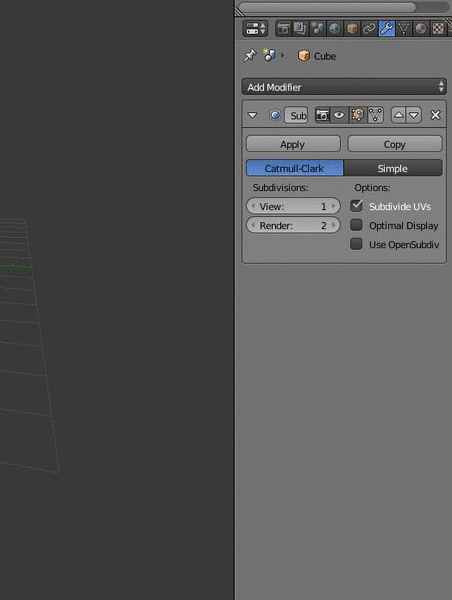 5. Voilà! The ruby is finished.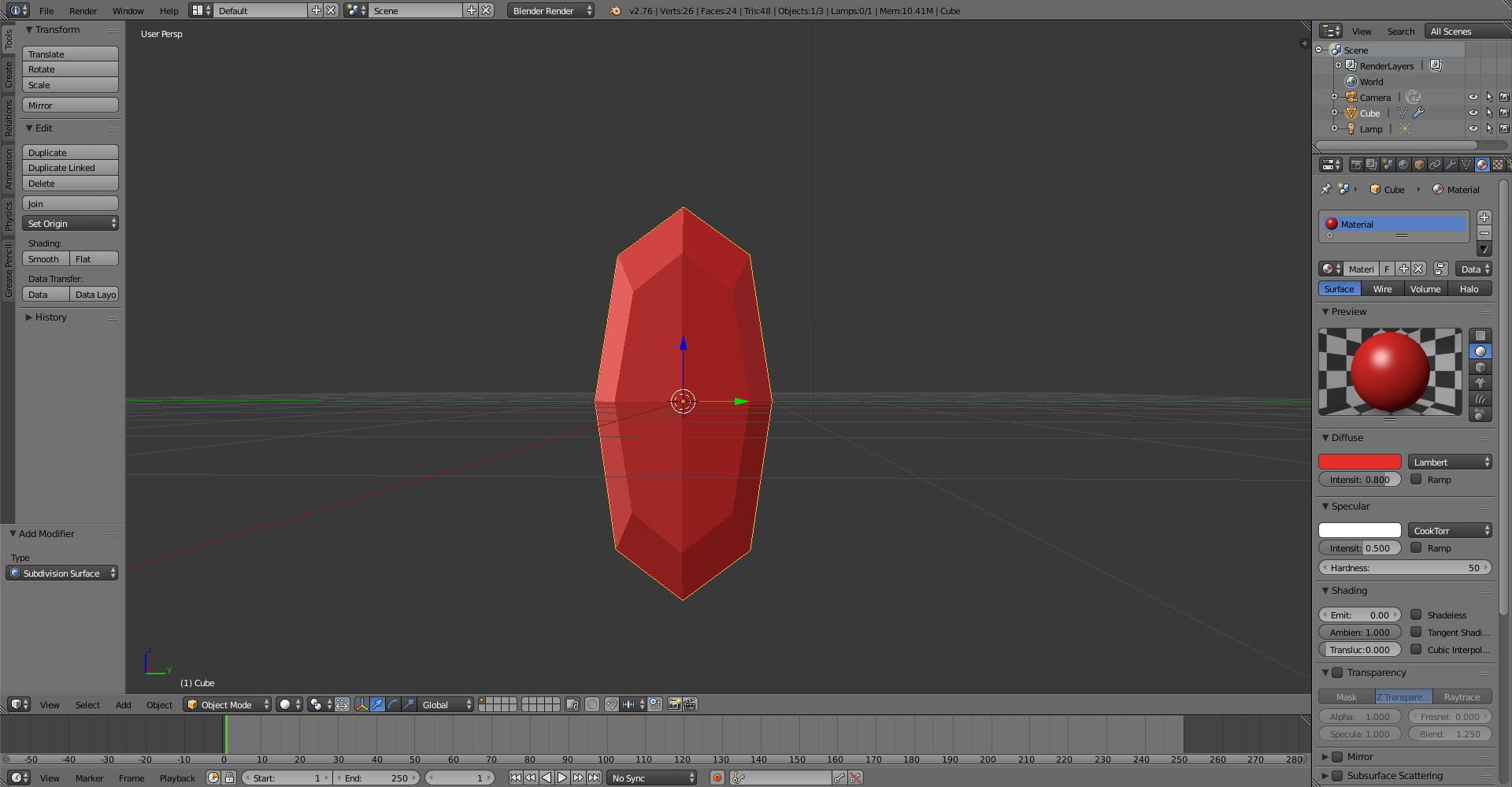 Thank you for reading my tutorial. I know this tutorial is rather simple, but in my opinion, the ruby looks nice.
I'm looking forward to spending time in this community!
Answers
Make more tutorials. Something more complex in the next time.
Hie follow some of my video tutorials on Animation in 3D on this link free
-https://www.youtube.com/channel/UCOdl4r9RviySg5CeGd26ZPQ-
don't forget to subscribe comment and like my channel and videos
also checkout my 3D Models and Rigs on this Link
-
https://www.cgtrader.com/tpedz
hope you get something from it
It is nor ruby at all. There are many free models of gems in different cutings.
http://www.3dlapidary.com/
Your answer
In order to post an answer, you need to sign in.