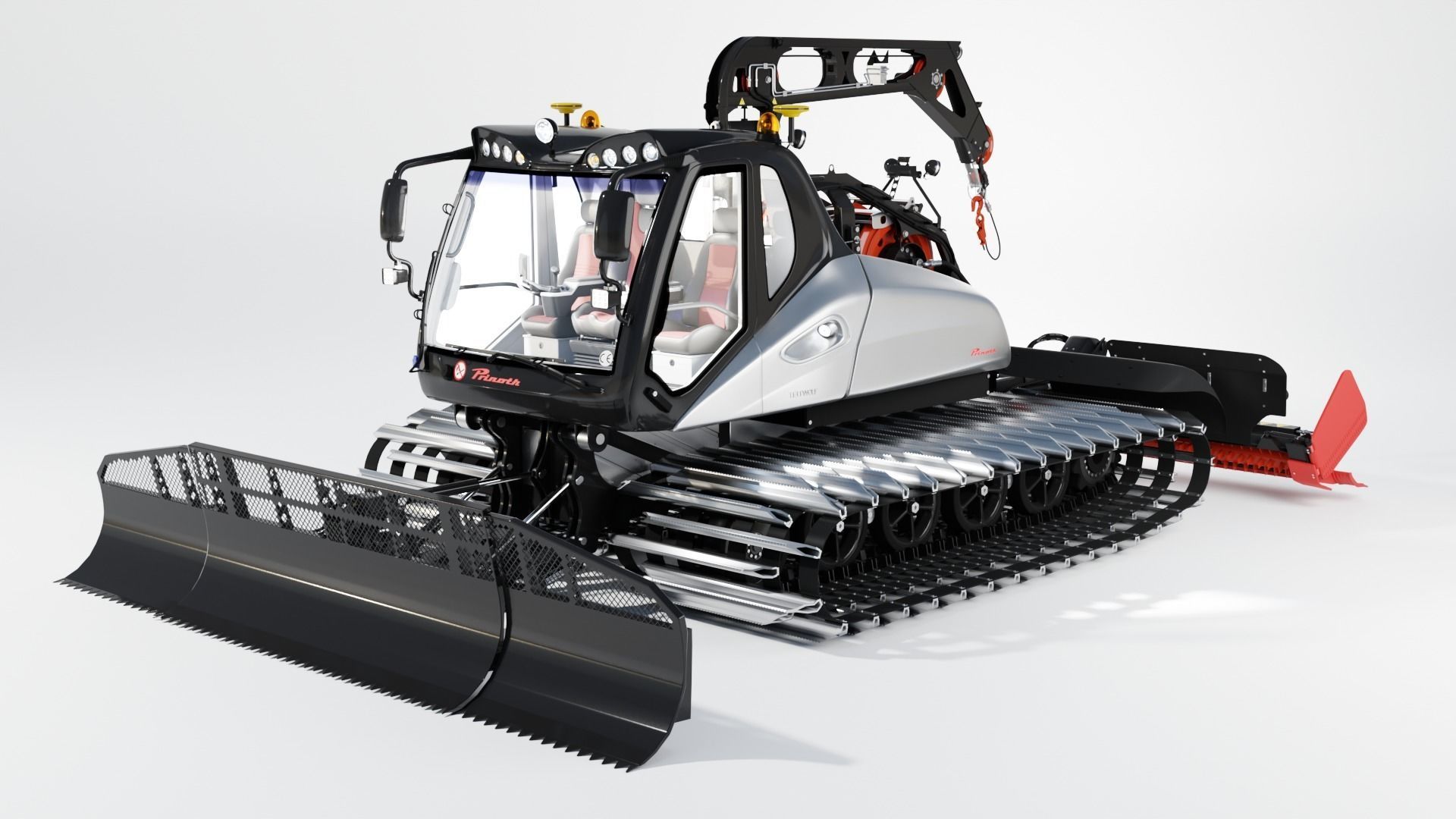 Prinoth Leitwolf Snow Groomer 3D model
Extremely detailed, rigged model of a Prinoth New Leitwolf snow groomer. Original file created in Blender 2.83 for Cycles and Eevee render engines.
Fully rigged: front shield 4 degrees of movement as well as side shield extensions, tiller with 5 degree of freedom as well as side flaps, winch rotation and doors, tracks

Correct scaling
Optimized polygon count
Objects named and organized in collections (see Screenshot)
Materials are named
Mostly procedural textures
Where image textures are used, UV unwrapping done and image textures (including .blend and gimp files) part of download
Clean meshes: only quads (no n-gons and no triangles)
For tracks animation a pyhton script is delivered that calcuates track movement speed
Important: OBJ, STL, PLY and FBX are delivered with all modifiers (incl. subdivision) applied, NO MATERIALS and NO RIGGING.
.blend
Blender 2.83 (long term supported version) file for Cycles and Eeve containing:
Machine model
Full Armature: about 20 easy-to-use movements mapped onto clearly identifiable bones - see screenshot (while in the background a few dozen bones handle the main movements themeselves, but also hose and electric wire animations
Basic scene (as used for rendering most example images) with lights, ground and cam in dedicated collection
.obj , .fbx, .stl,.ply
Export from blender only / no scene with no materials / no rigging. On request an export in a specific pose is possible. See screenshots.
Note: Snowy scene.not included. HDRi used in the scene: Snowy Forest Path 02 by Oliksiy Yakovlyev (CC0) https://hdrihaven.com/hdri/?h=snowy_forest_path_02