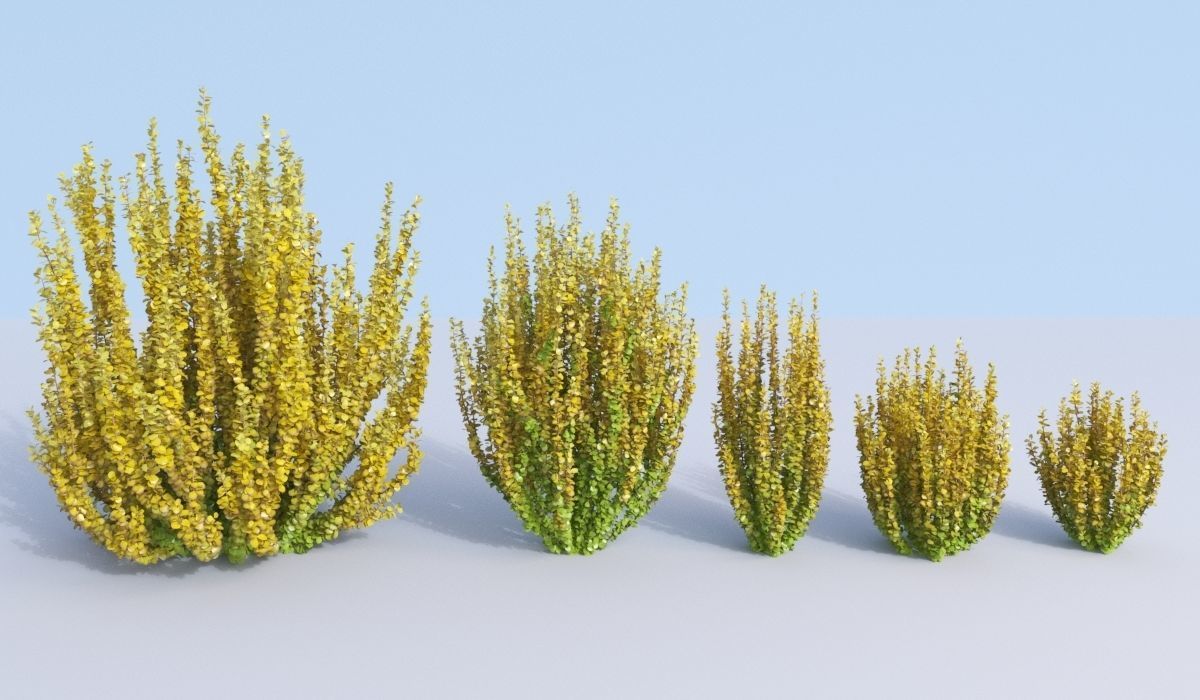 5 Japanese barberry Berberis thunbergii golden rocket 3D model
In the scene there are 5 different models of the Japanese barberry Golden Rocket (Berberis thunbergii Golden Rocket) without environment.
All shrubs of different size and age.
Each bush - a single Editable Poly object. (this object can be divided by material ID into 5 groups of leaves and 1 trunk).
Multy Sub Material contains 7 V-Ray materials: 1 branch material 6 leaves materials
The materials contain maps of normals and opacity.
This product has no reviews yet