Fantasy Root Forest - Game Props VR / AR / low-poly 3d model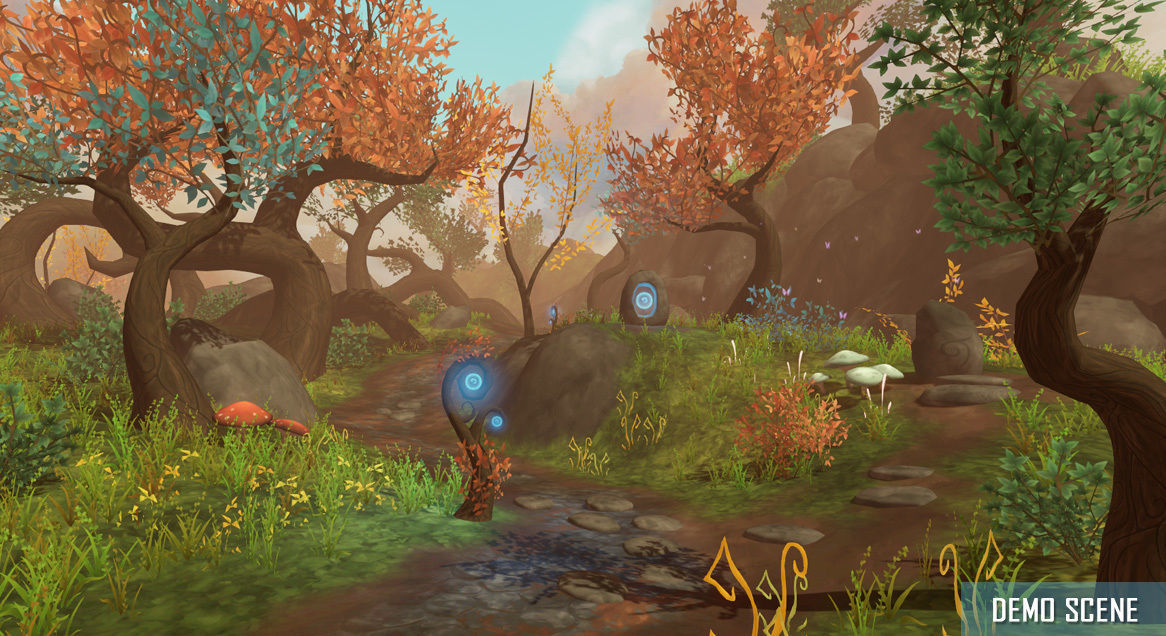 Fantasy Root Forest - Game Props Low-poly 3D model
Included in this package:
102 .fbx models and .mb source files;
14 textures;
15 grass and ground textures (for use with the game engine terrain), and 3 particle textures;
Unity 5.3 package.
The preview images were rendered on Unity 5 game engine, and the Unity package has all the prefabs ready to be used. The .fbx models and terrain textures are compatible with any other game engine, but keep in mind that you may need to configure additional particle effects, such as the floating orb, butterflies and halo effect.
The demo scene is only included in the Unity package. For other softwares, a new terrain mesh and props placement will be required.
Very good work, love that it works good whit Maya and that it includes all the textures as promised.