AH-64A Apache VR / AR / low-poly 3d model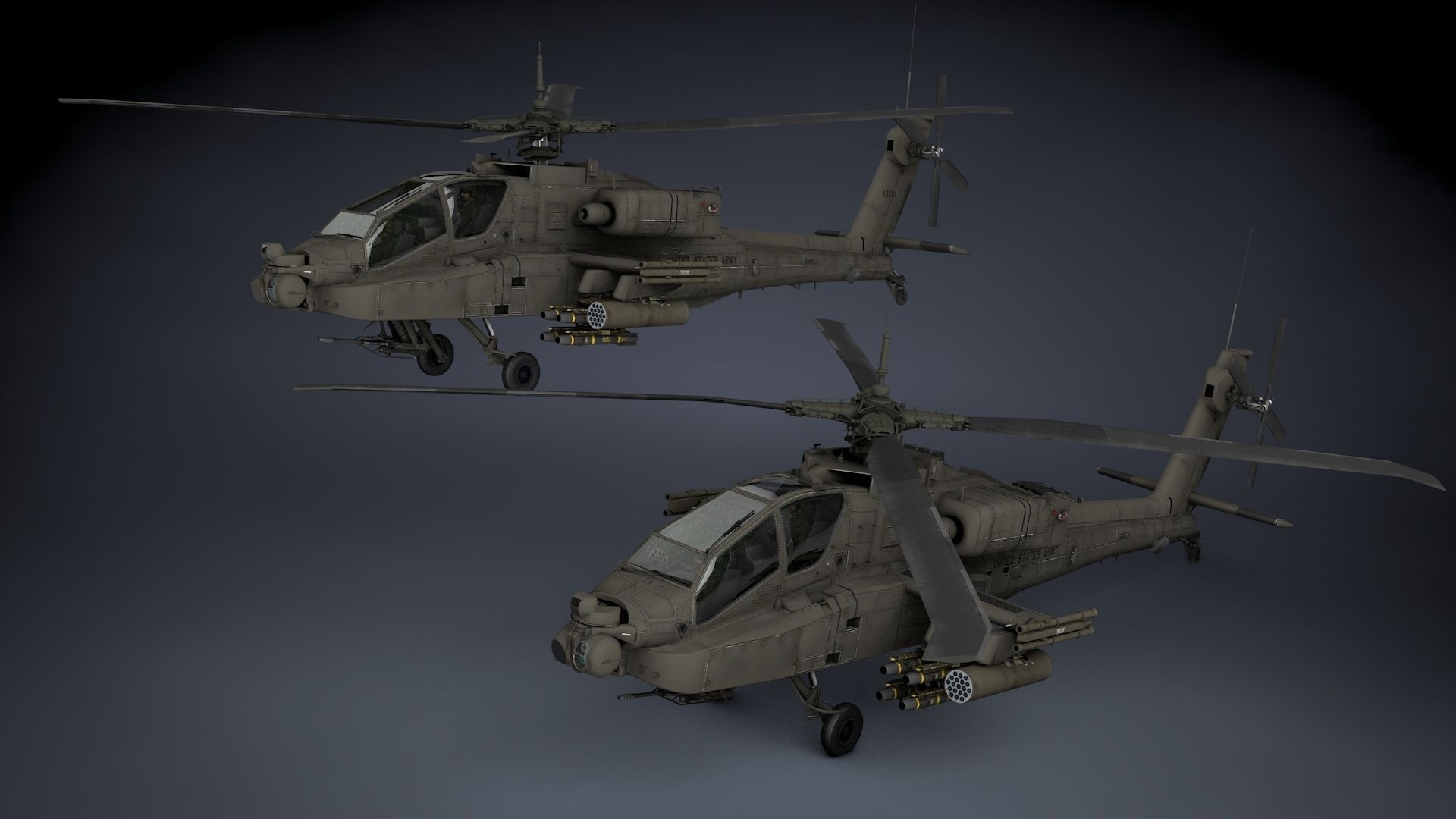 AH-64A Apache Low-poly 3D model
Updated 3/14/15 Version 16 model including a much cleaner model hierarchy along with easy to animate components, updated textures and a more accurate model.
The Boeing AH-64 Apache is a four-blade, twin-engine attack helicopter with a tailwheel-type landing gear arrangement, and a tandem cockpit for a two-man crew. Originally, the Apache started life as the Model 77 developed by Hughes Helicopters for the United States Army's Advanced Attack Helicopter program to replace the AH-1 Cobra, and was first flown on 30 September 1975. The AH-64 was introduced to U.S. Army service in April 1986. This is a 10th revision (27May14) with a cleaned up body and detailed components that are accurately modeled. If you have purchased this model prior to 27May14 you can automatically update the file, bug fix for C4D version of model that did not properly pull the textures.
Note: All renderings are performed using C4D, Autodesk Showcase, and Vue 11 and do not necessarily reflect other programs or rendering engines.
If you like this file look at my other models under jasoncrohr