Benelli 750 Sei 1976 3D model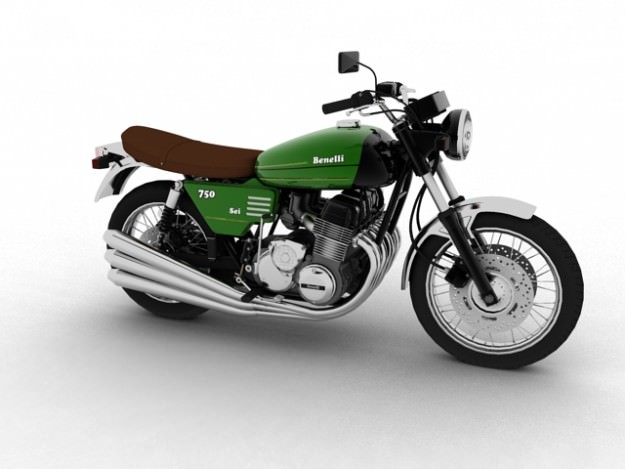 Benelli 750 Sei 1976 3D model
Benelli 750 Sei 1976
Made in 3ds Max. Includes STANDARD and Brazil r/s materials, and all necessary textures like the dashboard instruments or the bodywork surfaces.
These are clearly marked, very high resolution (5120x5120) and very easy to edit and modify. The textures are in the six original colors (renders coming soon).

The polygon count can be increased if desired in most objects on the scene. The previews have been rendered with the materials included in the Brazil r/s version of the model.

.MAX 2010 (Default scanline renderer)
.MAX 2010 (VRay 1.5)
.MAX 2010 (Brazil R/S)
.3DS
.C4D
.OBJ
.FBX

Enjoy!
This product has no reviews yet