PBR Chess Set VR / AR / low-poly 3d model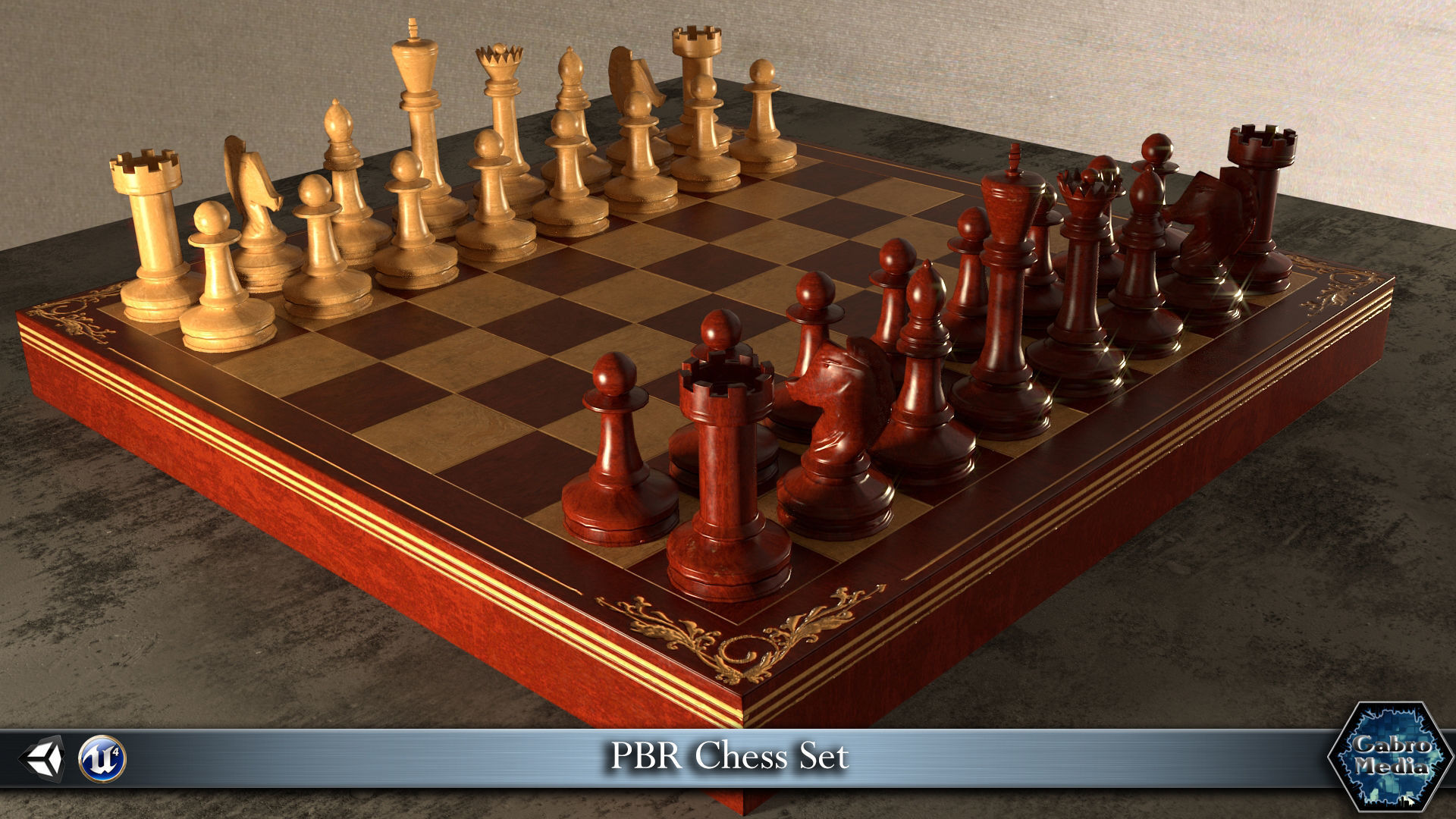 PBR Chess Set Low-poly 3D model
This pack contains a high quality, low-poly chess set (board and all 32 figures) that can be used in any realtime renderer that supports the physically based rendering pipeline. The poly/vertex count indicated here refers to all 32 figures together - each piece is 200-500 polys. Geometry is not dense but shapes are kept and topology is not overly simplified.
The set uses one material only.
Available formats: .OBJ, .FBX, .3DS
Texture maps: Base color, metallic, roughness, normal, ambient occlusion Format: Lossless .PNG (8bits/channel) Resolution: 4K (crisp clear from close-up, decrease as needed - ideally 2048x2048)
The asset was created with 3DS Max, high-poly sculpted with ZBrush, textured with Substance Painter, checker texture created with Substance Designer.
Should you have any questions in regards with any of my products, don't hesitate to contact me here!