Demon Hunter World of Warcraft fanart free 3D print model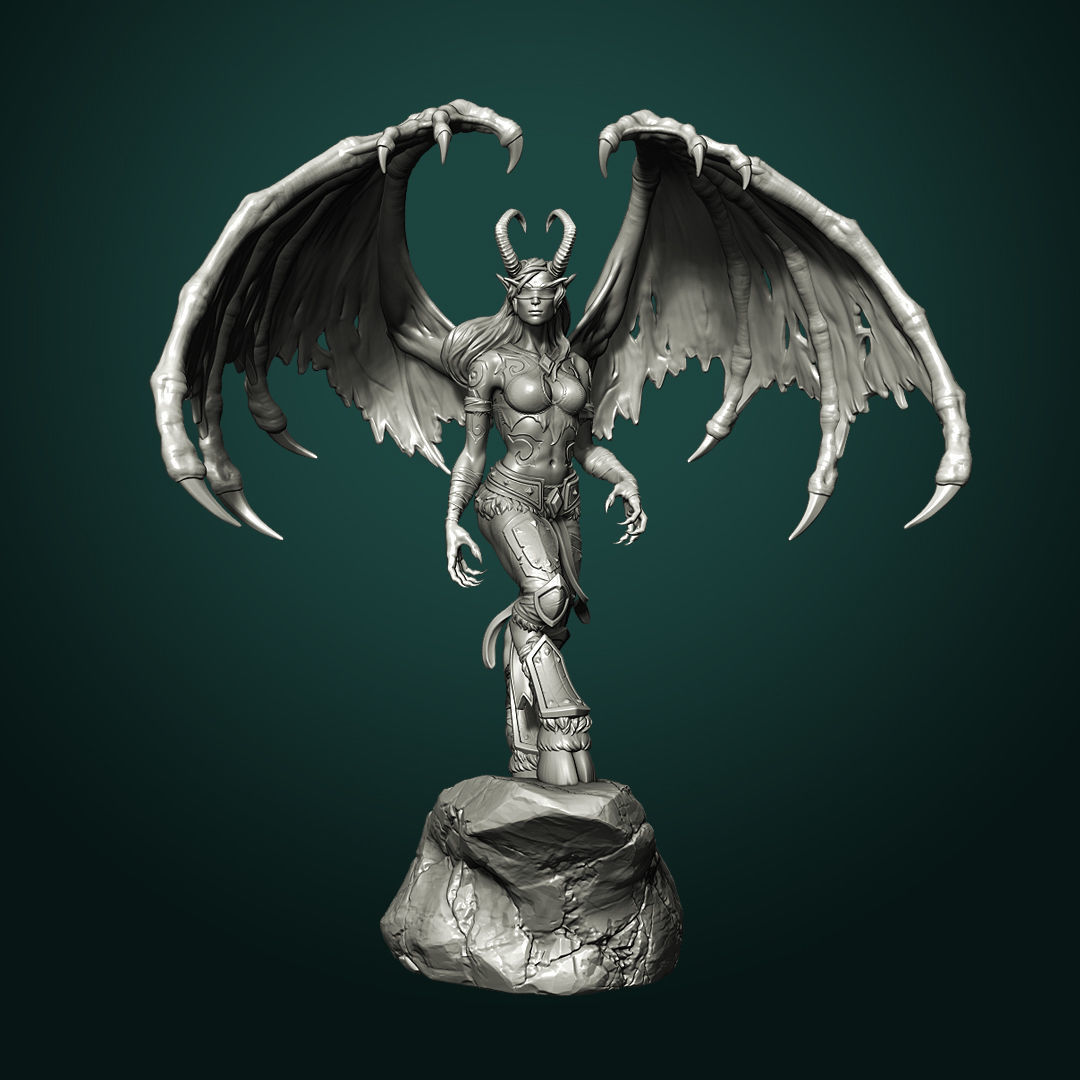 Demon Hunter World of Warcraft fanart Free 3D print model
Demon Hunter - World of Warcraft fanart
Please read the description before printing the model! We present you our second free model. It was a great pleasure to work on it. We are big fans of the WOW universe. We really hope you enjoy it as much as we do! This is our first large model for printing and the first model consisting of several parts. Therefore, if you notice any problems with the model when printing, please write to us and we will fix it.
Please note that it was not modeled to be a miniature. The dimensions of the model are indicated on the attached pictures. Test printing was performed in the size of 20cm. We also tried to print it in a small size (about 9,5 cm). Some details were lost and some parts of the model were too thin. Please consider this if you want to print it in a small size.
You can also print the model without wings and additional parts of the tabard. Files for printing such a model are called Demon_Hunter_body.stl and Demon_Hunter_bottom.stl. They have not cut holes for attaching additional parts.
Available formats: 727471 polygons, 363412 vertex. Created with real world scale. Default size of sculpture - 200 mm tall. You can scale it up or down.
We are very interested to know your opinion about our model. We also really want to see how you print it on your 3D printer or paint it. Share your photos in the comments here or Instagram. Use the hashtag #wwtavern or tag our account on Instagram @wwtavern.
If you would like to get pre-support for Demon Hunter, you can join us on Patreon https://www.patreon.com/whitewerewolftavern
Sincerelly yours White Werewolf Team
Amazing model, thank you. Zero errors. Everything came out perfectly. Here it is painted: https://drive.google.com/file/d/1NWrFnA4cdtmGcT_Rv0_Zozp6YK_U87mI/view?usp=sharing

Très beau modèle je suis entrain de l'imprimer

Very well done! Thanks!

This looks just awesome. Thanks for free sharing :)

good works, thanks!
This product has no reviews yet