Blog
April 13th, 2018
15 free 3D modeling and design applications
3D models are a crucial part of any digital production, including virtual reality, game development, architecture, 3D printing and movies. If you are wondering how to create 3D models, you have many ways to get into 3D design, as well as many stages of the modeling process. Each has numerous software solutions at varying prices and difficulty levels. We picked 15 great free 3D modeling applications that might help you get into 3D modeling or get your skills to the next level. Many of these are free for non-commercial use only, but others, like Blender, let you create models which you can then sell in 3D marketplaces, like CGTrader.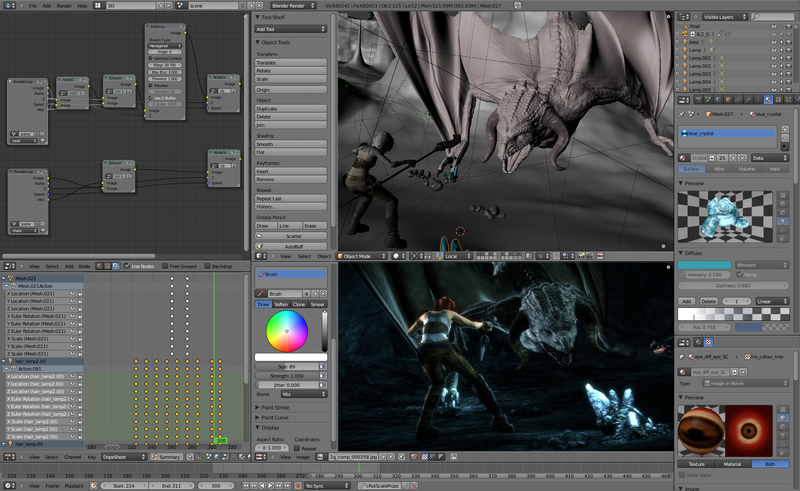 Blender is the most versatile and feature-rich open-source 3D modeling software. It might be difficult to master at first, but if you do, you will be able to use it for basically every step of your workflow: from modeling, to UV unwrapping, rigging, skinning, sculpting, animating, rendering and even video editing. Blender is probably not the best choice for your first 3D modeling application, but if you are willing to learn 3D modeling, there are ample Blender tutorials online for you to learn from.
Were you looking for that Google 3D modeling app? Originally developed by Google and used to model architectural landmarks in Google Earth, Sketchup is a great entry point if you're looking to get into architectural visualizations, interior design, or urban planning. Its interface is simple and easy to understand, so you can be making your first models in a couple of hours. Sketchup does have more CAD features and is suitable for line modeling, which makes it also work for creating 3D printable models. There are many user-created extensions for Sketchup, which greatly expand its functionality.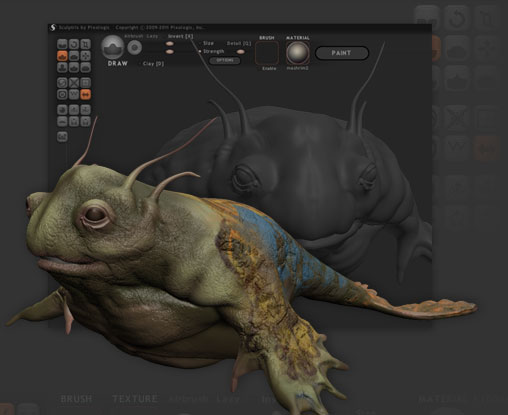 Sculptris is a free counterpart to ZBrush from Pixologic. It is a very accessible sculpting application, which does not require extensive modeling skills, because it is geometry-independent. Sculptris lets you get a good grasp of the basics of 3D sculpting very quickly.
Daz Studio is a powerful software application, which also comes with some 3D assets. It is a great choice if you want to make a 3D movie or image, because it enables you to create 3D projects (yes, including movies!) via its rendering engine. Daz Studio supports animation and scene building, but lacks any modeling, sculpting or texturing tools. This means that you will be limited by the 3D assets you own or purchase through online marketplaces, like the Daz store or CGTrader.
FreeCAD is primarily used to design 3D models of real-life objects. It is an open source CAD package, which is very malleable and customizable. If you are not a programmer or in any way related to CAD design, FreeCAD might be very difficult to get into. Otherwise it is a great free modeling software application which you can customize to suit your needs.
Meshmixer by Autodesk, as you might guess from the name, allows you to combine several models and create unique 3D designs. The application supports sculpting and is primarily used to prepare a mesh for 3D printing. Meshmixer is not for beginners, but it is very useful to anyone working with other products from Autodesk.
Onshape is a professional level 3D CAD software application. It is unique in that it is delivered through the cloud, and works on any system, including Android or iOS phones. It is very useful for teamwork, because every member of your team can have instant access to the CAD data. OnShape is free if you are an open-source creator.
Render by David Areshidze
Houdini Apprentice is a free version of Houdini Fx, a leading VFX application used in the movie industry. If you are a student, artist or a hobbyist, you can use Houdini Apprentice for free to create non-commercial 3D models. Your renders will be watermarked and have some limitations, but the ability to hone your skills on highest-level software used for VFX in Hollywood should be reason enough to check Houdini Apprentice out.
This is probably the most beginner-friendly CAD software in the world, and it's free! With TinkerCAD you will be able to start making models in no time: it works like a simple game, where you combine primitive shapes to create new objects. It has its limits, as you will be only able to make geometrical shapes, but due to its very simple interface, the threshold to start 3D modeling with TinkerCAD is very low.
OpenSCAD is a compiler which uses a programming language to generate 3D objects. It's great if you are into programming, otherwise it might be the most difficult application for you on this list.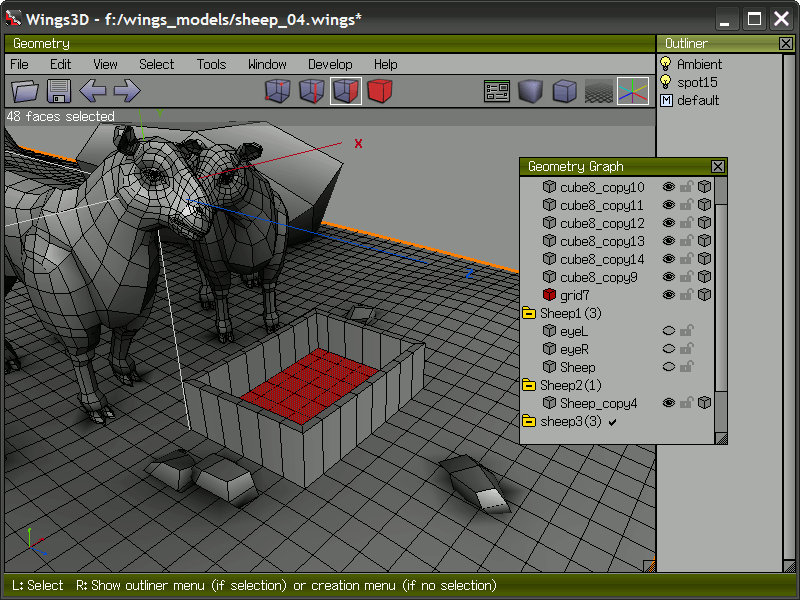 Wings 3D is a straight-up open source modeling software. The skills you learn with Wings 3D will transfer easily to industry leading software. It has a customizable user interface, UV mapping tools and the ability to export to various 3D file formats. Wings 3D does not support animation, but it nevertheless is a good place to start your modeling experience.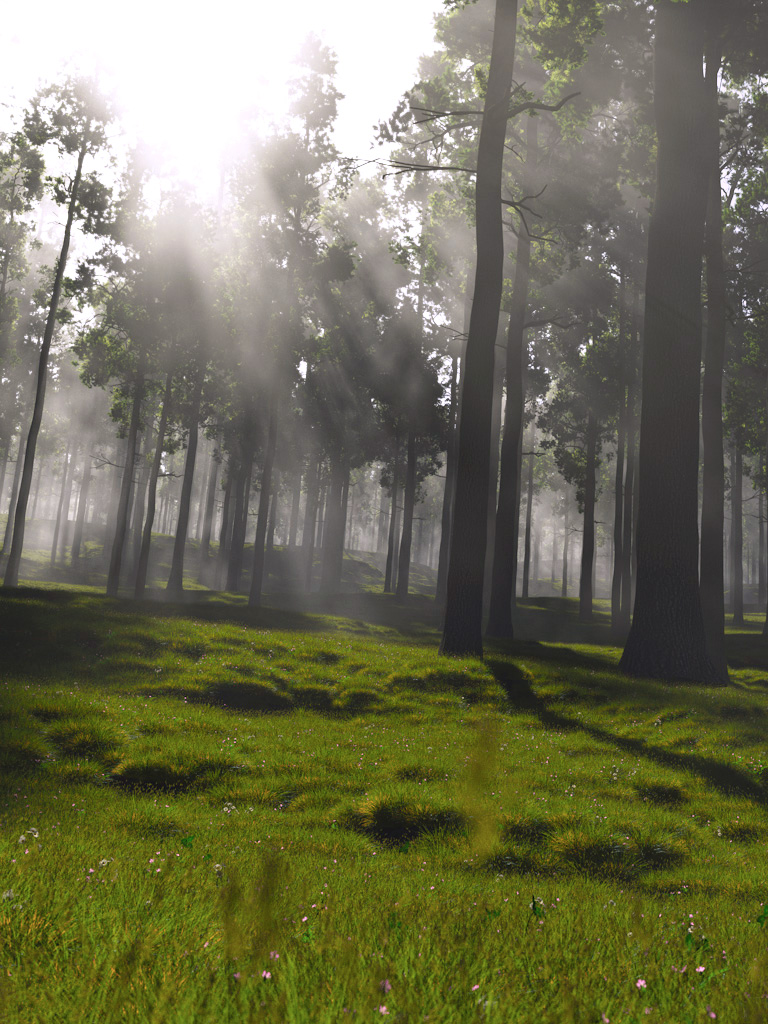 Terragen is a scenery generator application, which is free for non-commercial purposes. You can use its intuitive user interface to create renderings of photorealistic landscapes, skyboxes, and entire planets. The free version does have some size limits and does not support animation, but it is a great tool if you are interested in environment modeling.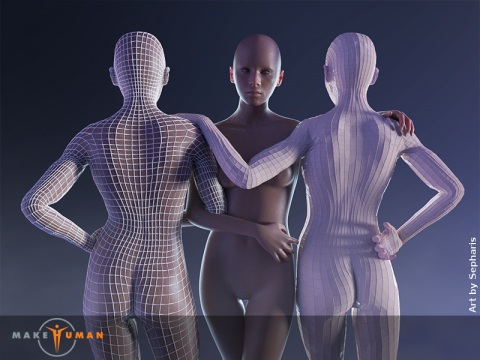 MakeHuman is a free open-source tool which you can use to prototype and create realistic 3D humans. It is often used in scientific applications and has some cool morphing functions to make your model look like a baby, a teen, and even a young or old adult!
An online browser-based 3D modeling tool, which combines mesh modeling and parametric plugins and lets you create 3D models for non-commercial use. It has a simple simple user interface and lets you get commercial use of your 3D model by simply sharing it on Facebook or Twitter.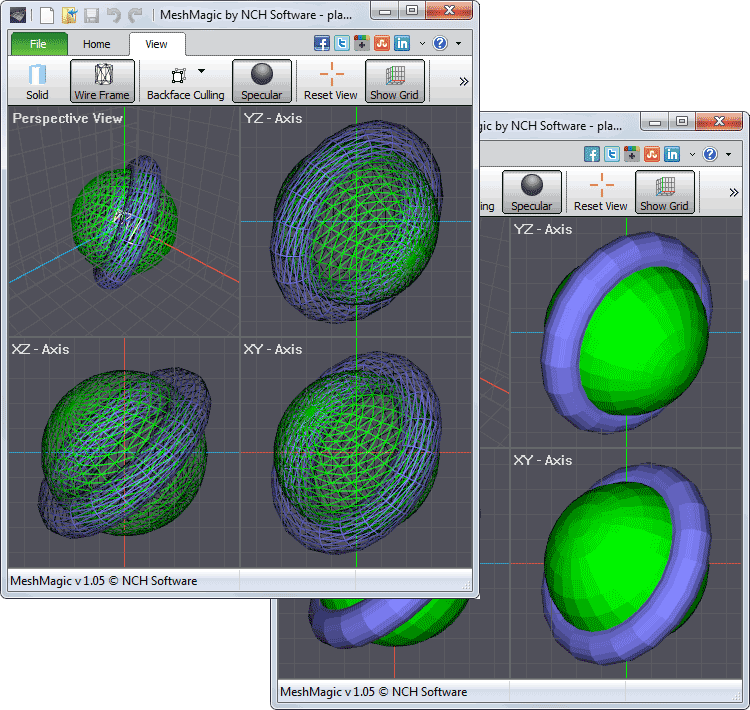 MeshMagic 3D is a simple and intuitive 3D design application, which allows users to create 2D objects and expand them into 3D meshes. It also creates 3D renderings, allows you to colorize 3D objects and easily prepare STL files for 3D printing.
If you found this article useful, share it with your friends! Do you know a great free 3D modeling application? Tell everyone about it in the comments below. And if you think 3D modeling is too hard – hop on the marketplace and get your model in minutes!
Comments
Tell us what you think!