Round Shaped Limestone Pebble 3D model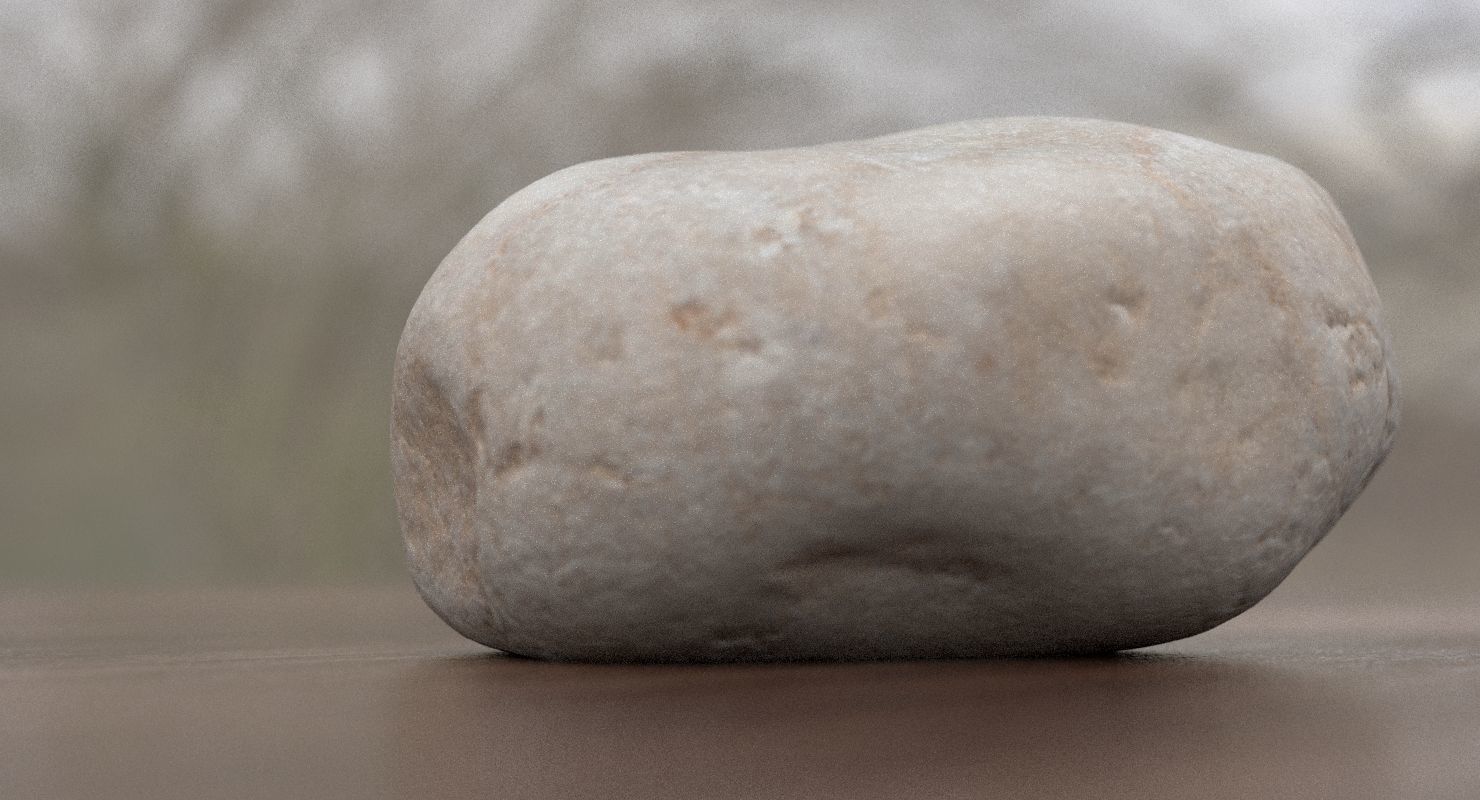 Round Shaped Limestone Pebble 3D model
High quality 3D scan of a round shaped limestone pebble with erosion signs
Geometry: quads only, no tris or ngons.
Surface detail is provided by the normal map channel.
The normal map has been generated from the original point cloud of the 3D scan.
Features 8K textures in JPG format.
The following channels are provided:
Color
Spec/Rough
Normal map
Formats provided:
Lightwave 2015 - Standard material
Lightwave 2018 (Native) - Principled material
Blender 2.78b - Principled BSDF material - Texture paths set to relative
3Ds Max 2017 - Phisical material - Texture paths stripped - Sub-Patch Modifier applied
Wavefront Obj
*NOTE: The preview images have been rendered using Lightwave 2018 render engine. The scene files, for all formats, do not include the HDRI image or the textured ground plane, but will render on a white background.
This product has no reviews yet