Matt Trakker MASK Leader with Spectrum Statue 3D print model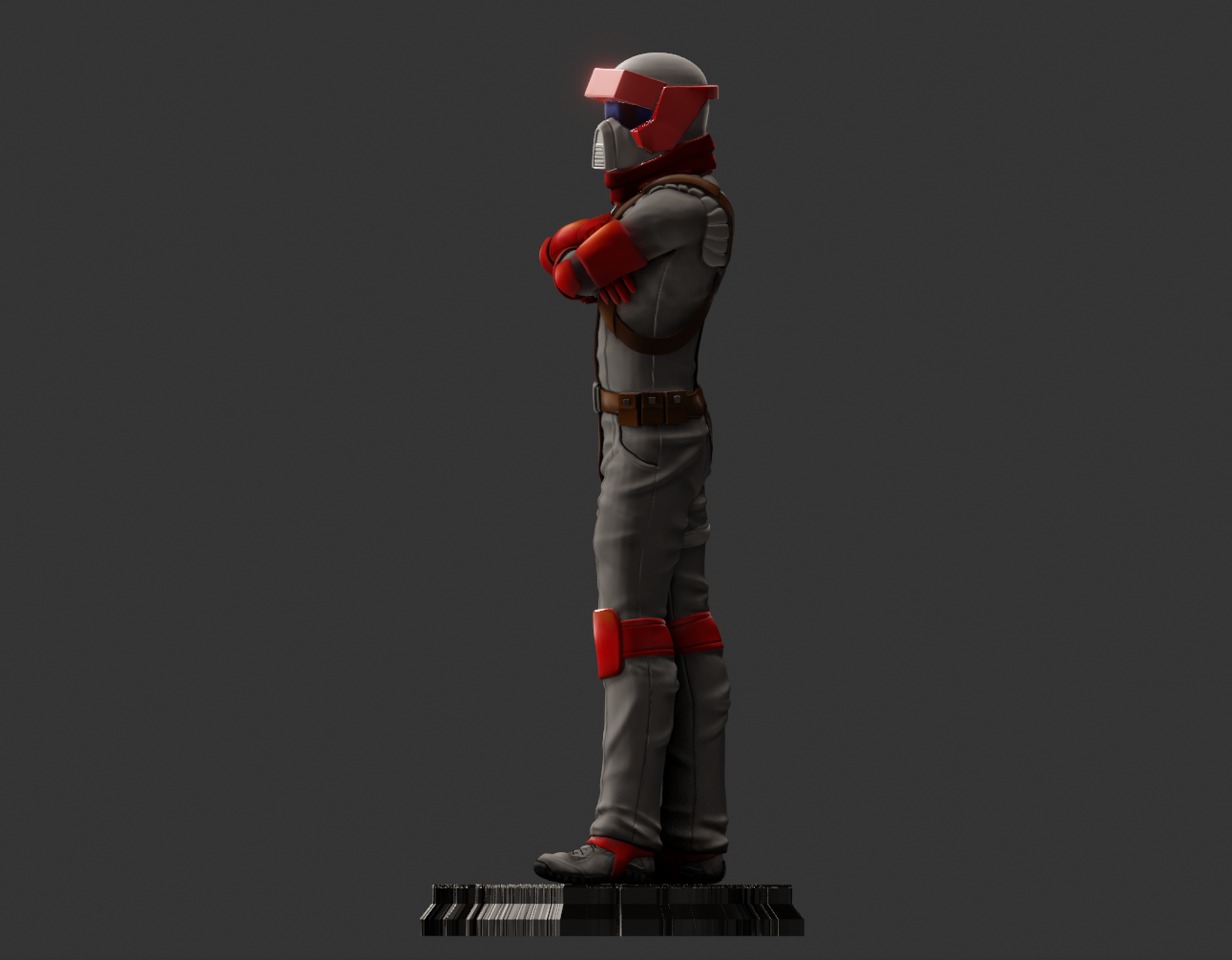 Hi!
Here my fanart version of M.A.S.K. (an acronym for Mobile Armored Strike Kommand) leader Matt Trakker, made as a 1:10 scale and 1:10 Bust model kit.
The file is made in Blender 3D and higly detailed.
The file is sliced, printed and tested.
All with key to make it easier to print and paint.
Here the 1:10 statue:
https://www.cgtrader.com/3d-print-models/miniatures/figurines/matt-trakker-mask-leader-with-spectrum-statue
Came also with Presupported Chitubox files and CTB!
If you want send me pictures of your print to share I will be happy!
Hope you like!
From Wiki:
M.A.S.K. is a 1985 French/American animated television series produced by DIC and ICC TV Productions, Ltd.[2] The series was based on the M.A.S.K. action figures produced by Kenner Products.[3] It was animated in Japan by Ashi Productions and K.K. DIC Asia (later known as K.K. C&D Asia). M.A.S.K. (an acronym for Mobile Armored Strike Kommand) is a special task force led by Matt Trakker, who operate transforming armored vehicles in their ongoing battle against the criminal organization V.E.N.O.M. (an acronym for Vicious Evil Network of Mayhem) with an emphasis on superpowered helmets (called "masks") worn by the characters of both factions.[4]
V.E.N.O.M.'s primary goal was obtaining money through either robbery, extortion, counterfeiting, kidnapping, or attempting to steal historical artifacts, but M.A.S.K. always found a way to foil their plans.