Clothed Male Character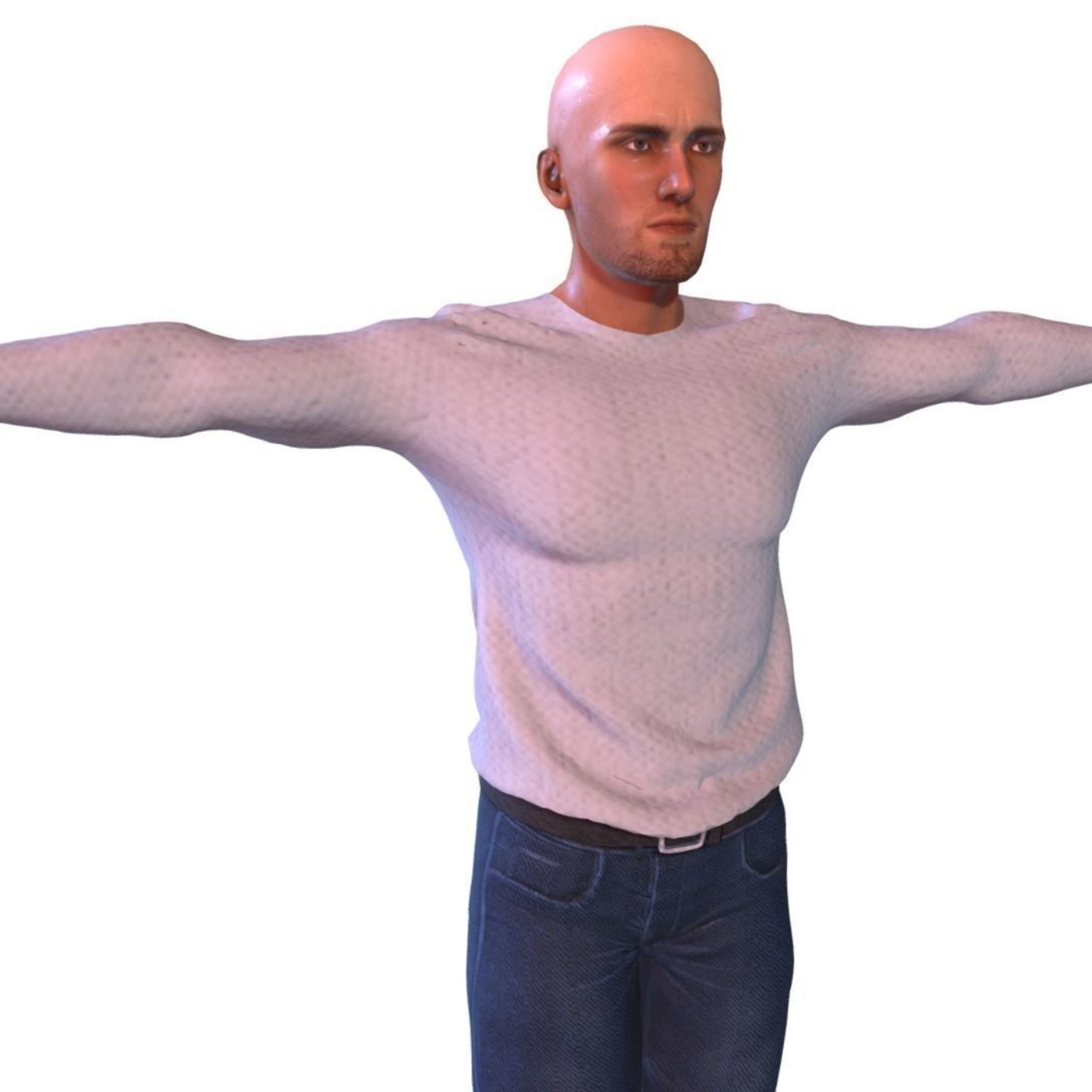 Clothed Character low-poly 3d model ready for Virtual Reality (VR), Augmented Reality (AR), games and other real-time apps.
Game-ready male clothed character model
Rigged model with skeleton compatible with game engines, rigged body, eyes and mouth.
Includes one calibartion animation with different poses.
Three versions are included: one for the cloth, one for the character and the clothed character in different model formats.
All character PBR textures are included with diffuse, normal, roughness, specular, metalness and opacity masks at 2048 x 2048 px. and 512 x 512 px.
Different materials assigned to each part of the character and clothes.
Clothed character total faces 74.359 and 38.238 vertices.
Character total faces 27.706 and 14,295 vertices.
All clothes (boots, pants, jersey) 53,155 faces and 27,554 vertices.