Armchair for 3D Printing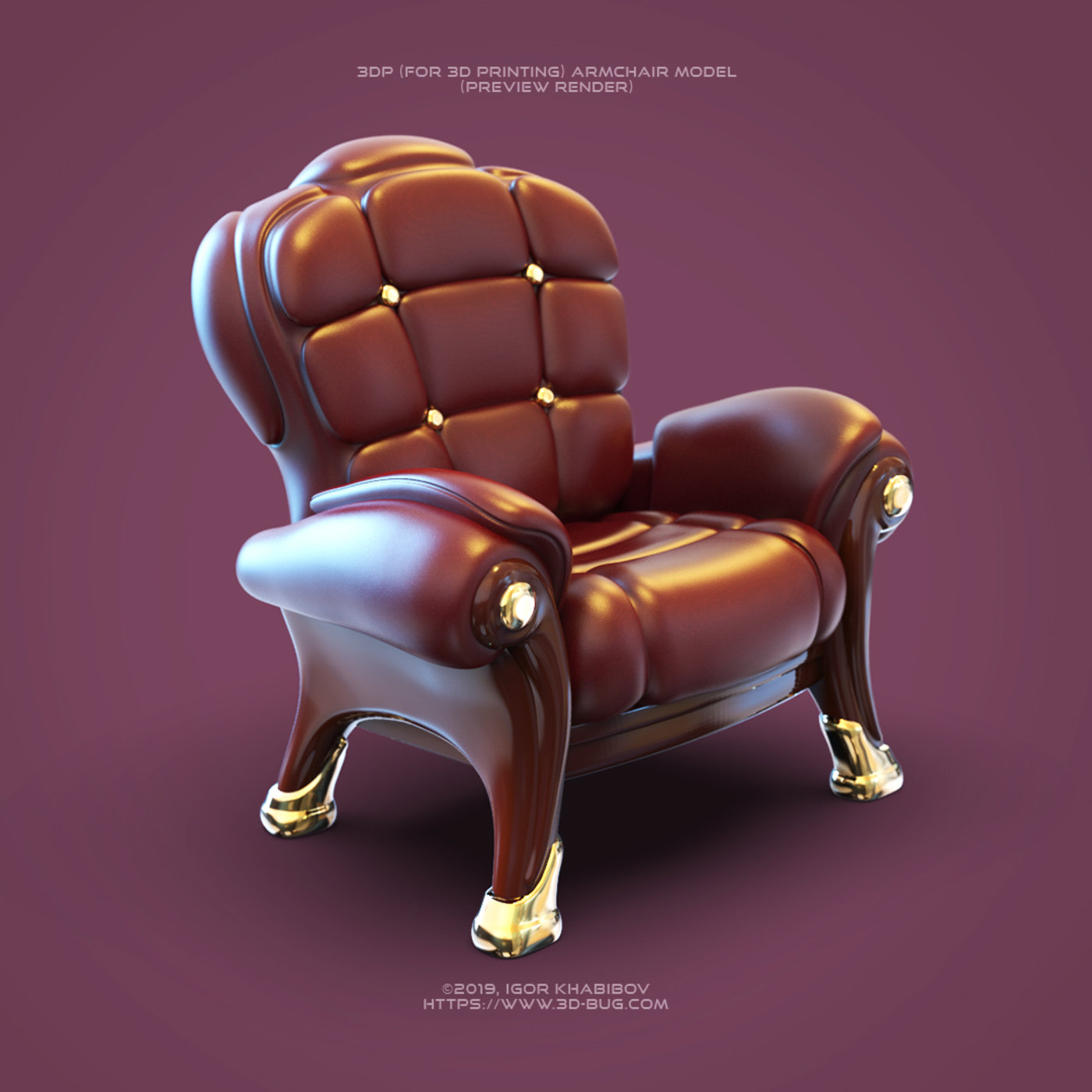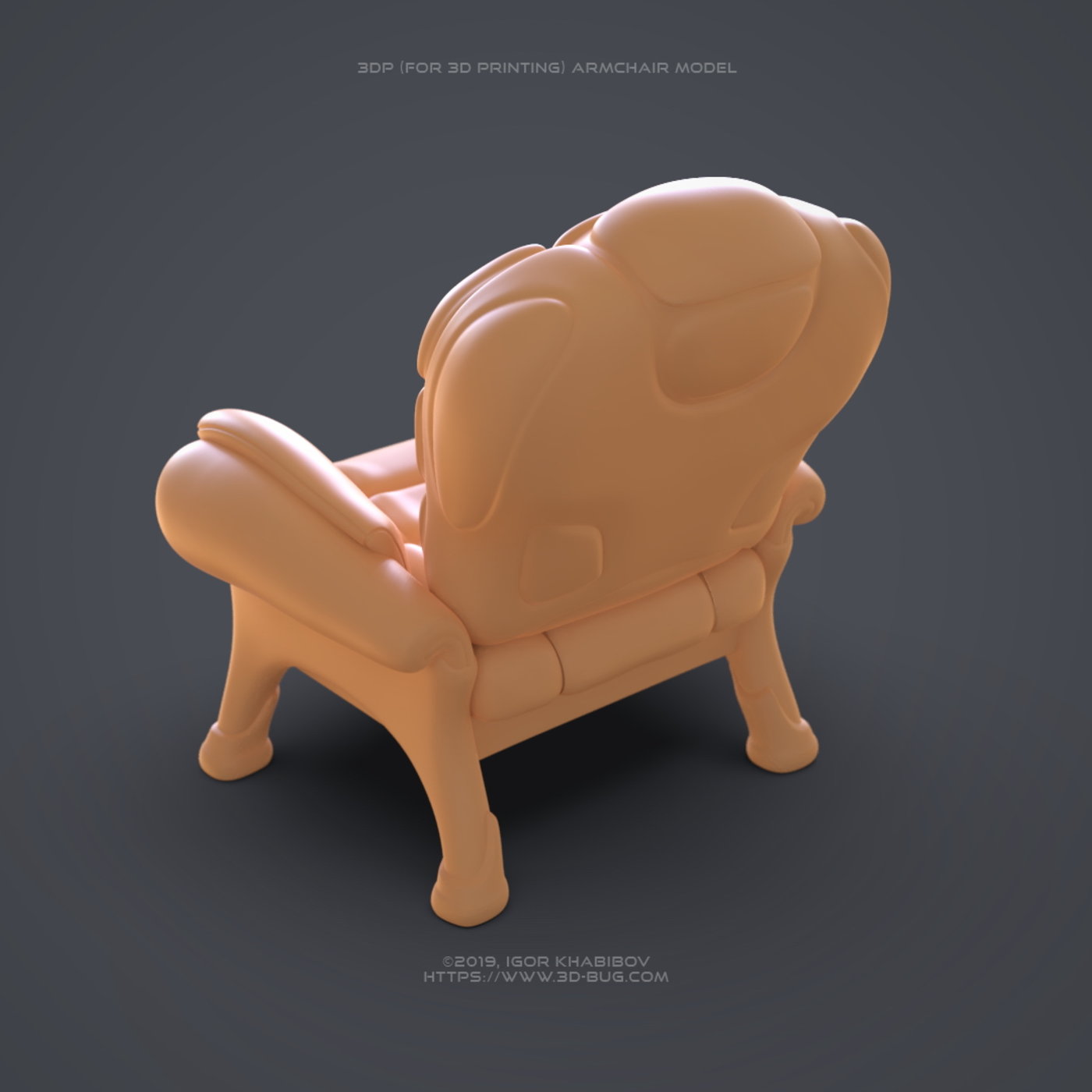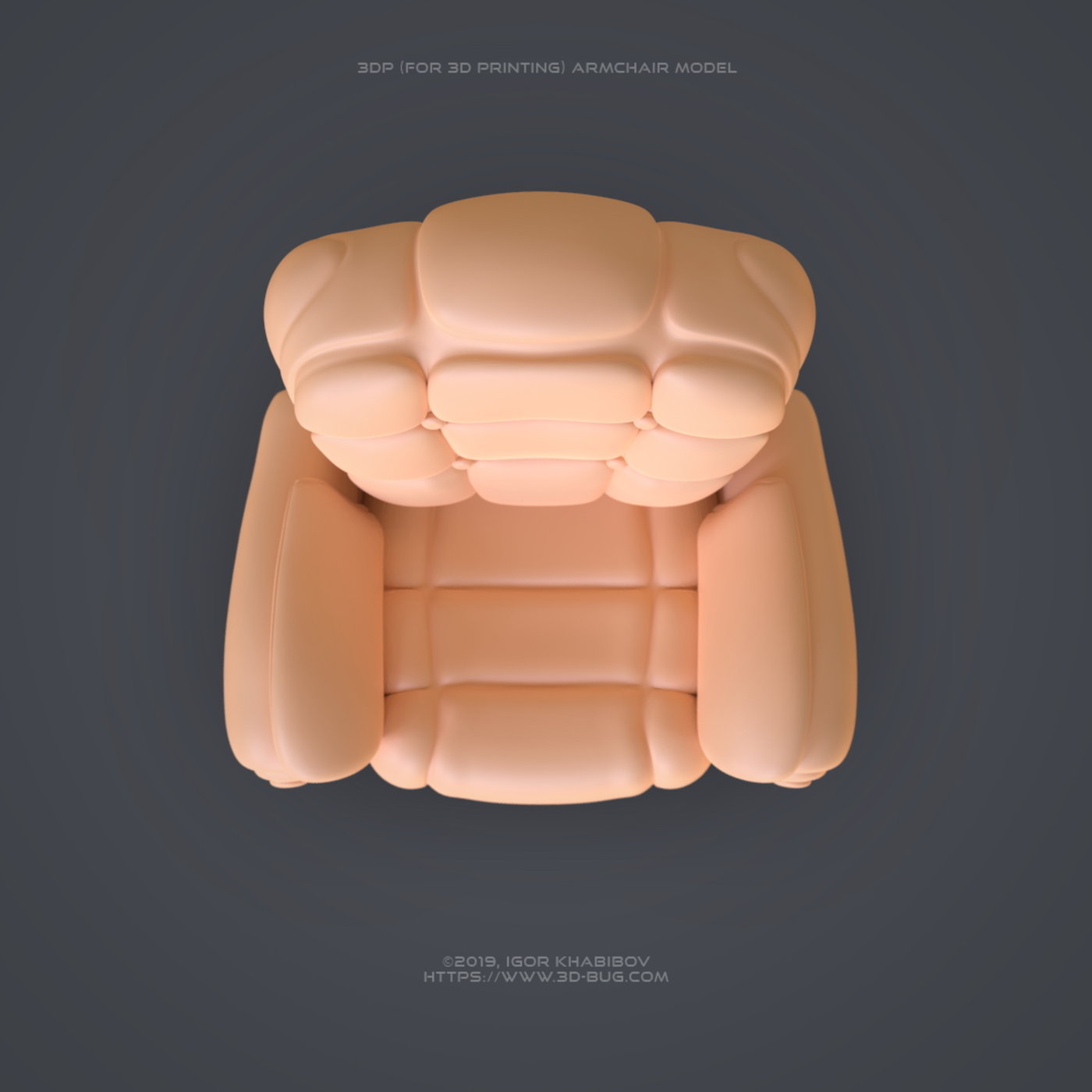 High quality model of the Armchair (3D Printing version).
Model is here: https://www.cgtrader.com/3d-print-models/miniatures/other/armchair-3dp
Ready for 3D Printing (photos of the printed test attached).
Tested on D-Bot FDM 3D Printer with 0.05 layer height and 50mm scale.
High resolution model (501580 tris), so you can scale it up in your slicer software and print any size.
Cura screenshots included.
Also you can use it for high-quality rendering (see examples).
File Format: .STL
You can click on my user name to see more models and check out my gallery.
I care about quality and aesthetic.
https://www.artstation.com/artwork/BmQoBm
https://www.facebook.com/3dbug/
https://www.3d-bug.com/