October 31st, 2018
The CGTrader Digital Art Competition is over. See the winning artworks here!
We are very happy to announce the winners of the CGTrader Digital Art Competition.
This was our greatest and biggest art contest yet, and it proved to be extremely successful, as it attracted over 6,500 works of digital art from creatives working with 2D and 3D visual mediums.
You can see the great artworks of the winners in all six categories (and the Public award) below. If you are curious what prizes the winners are taking home, visit the Competition page to find out. This year, the category that amassed the most attention is Character Illustration, which brought in a bit over one third of all entries.
'First, I want to thank more than three thousand participants for sharing their best pieces of art with our community. The Digital Art Competition was a unique challenge for us as well, as it was the first time 2D art was invited into our 3D-focused community. We know how many artists are inspired by other artists' works across all mediums, and we hope that the Digital Art Competition will bring more digital artists together, no matter which field they work in,' said Laura Paskauskaite, the organizer of the Competition.
CGTrader has organized a similar contest last year, where thousands of 3D works of art competed for a prize pool of $60,000. The choice to invite 2D artists proved to be a success, as over 3,500 contestants entered over 6,500 of their works. The Character Illustration category was the most popular with over 2,500 entries.
The Digital Art Competition would not have been possible without our wonderful sponsors. We are very grateful to the Character Illustration category sponsor, provider of professional digital handwriting and digital painting solutions – Huion, the Environment Illustration category sponsor, the go-to place for architectural visualization and tutorials – Tony Textures, the Object Design category sponsor, the illustration, comics and animation software developer – Celsys, the Character Concept Art category sponsor, which has helped thousands of students to improve their skills – Paintable, the Environment Concept Art category sponsor, providing pro-level art education to students around the world – Pencilkings, and the Object Concept Design category sponsor, the creators of industry-leading digital art software – Marmoset.
We also want to thank other sponsors of the Competition: Boris FX, Stash Magazine, Nevercenter, Escape Motions, Lightwell, Fanurio Time Tracking, and Bleank for supporting digital artists around the world.
Character Illustration
Computer graphics humans, historical personalities, mythical beings and wonderful fan art made this category the largest one in the contest.
Third place
Venom Takeover by Carlos Dattoli
Second place
Dragonize by Andrea Tentori Montalto
First place
Young Bounty Hunter by Monika Jurga
Environment Illustration
All sorts of fully digitally designed environments, from interiors to natural landscapes, found their way to this category.
Third place
From Here I Can Almost See The Stars by Christian Hecker
Second place
Man Catching the Moon by Sotiris Kremmydas
First place
Green River by Jongmin Ahn
Object Design Illustration
All detailed or stylized separate objects, from modern product design to a moldy rock or a cool spaceship design competed in this category.
Third place
Rifle by Nikhil Kamboj
Second place
Chocolate Muffin CGI by Ivaylo Dimitrov
First place
Happy Valentine's Day by Nicolas Gonzalez
Character Concept
Game character concepts, cartoon character sketches, character designs of both real and imaginary creatures and fan art pieces flocked to the Character Concept category.
Third place
Ghost Dragon by Phuc Dang
Second place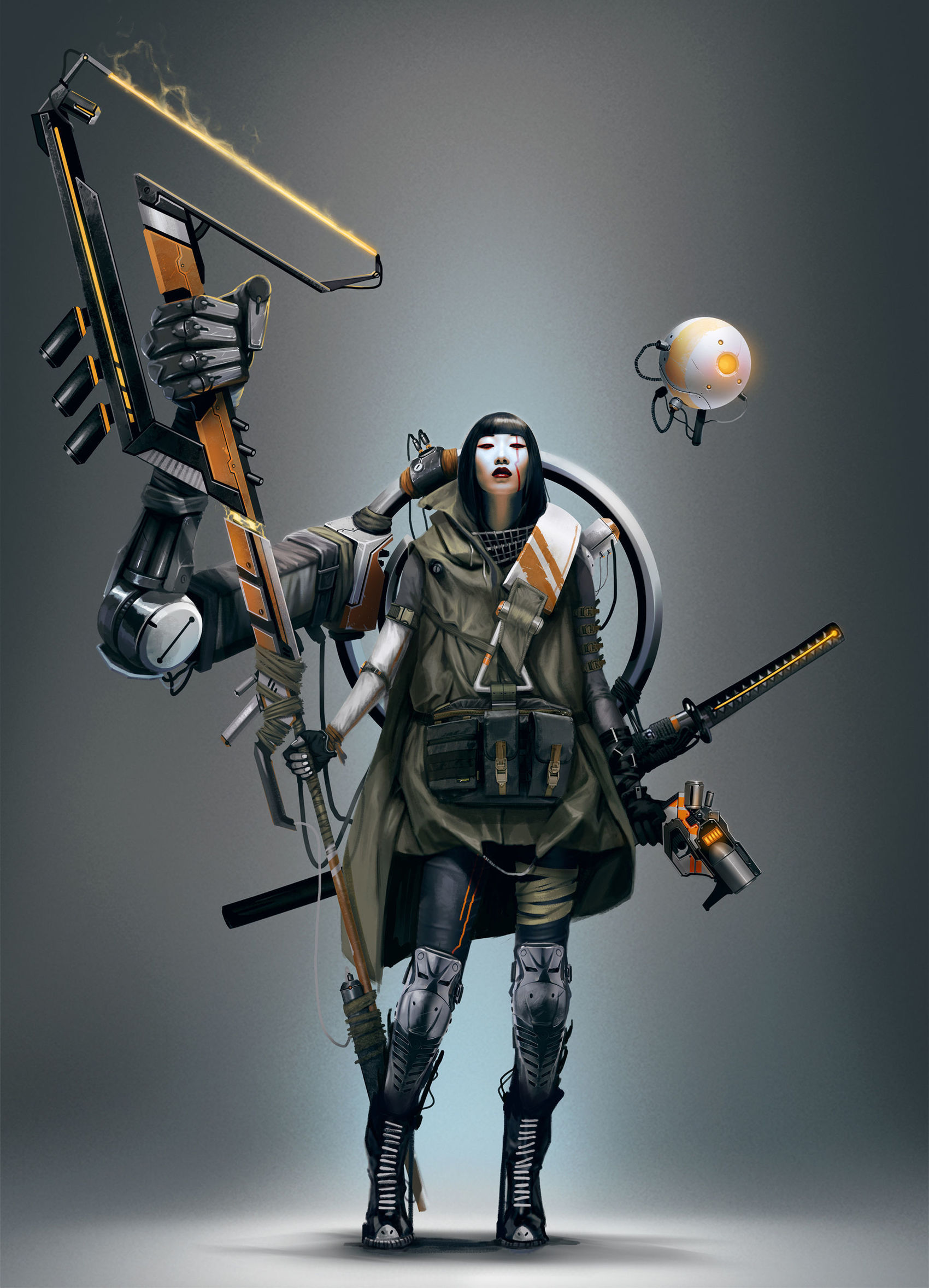 Faith by David Alvarez
First place
Anamorphic SYS by David Benzal
Environment Concept
Fantasy lands and imaginary places that are waiting to come alive blossomed in this category.
Third place
Islamic Round Things by Mostafa Aly
Second place
Path Uphill by Teteo Tolis
First place
Solitude by Ashim Shakya
Object Design Concept
Sketches and concept art of various objects, including prototypes and conceptual CG product designs made this one of the most unique and futuristic categories of the Competition.
Third place
Drop ship concept by Jim Martin
Second place
Zelix High Speed E Motorcycle by Ding Chuen Wong
First place
Berry Irae Silos Cargo Shuttle by Consuelo Pecchenino
Public Award
The Public Award is given to two artists who have amassed the largest number of votes in the Competition gallery.
Second place
Into The Void by Mate Voros
First place
Curiosity by Jose Mathew


You can find more details about the Competition and the prizes in the Competition page.
Comments
Tell us what you think!