Super Mario Skull 3D print model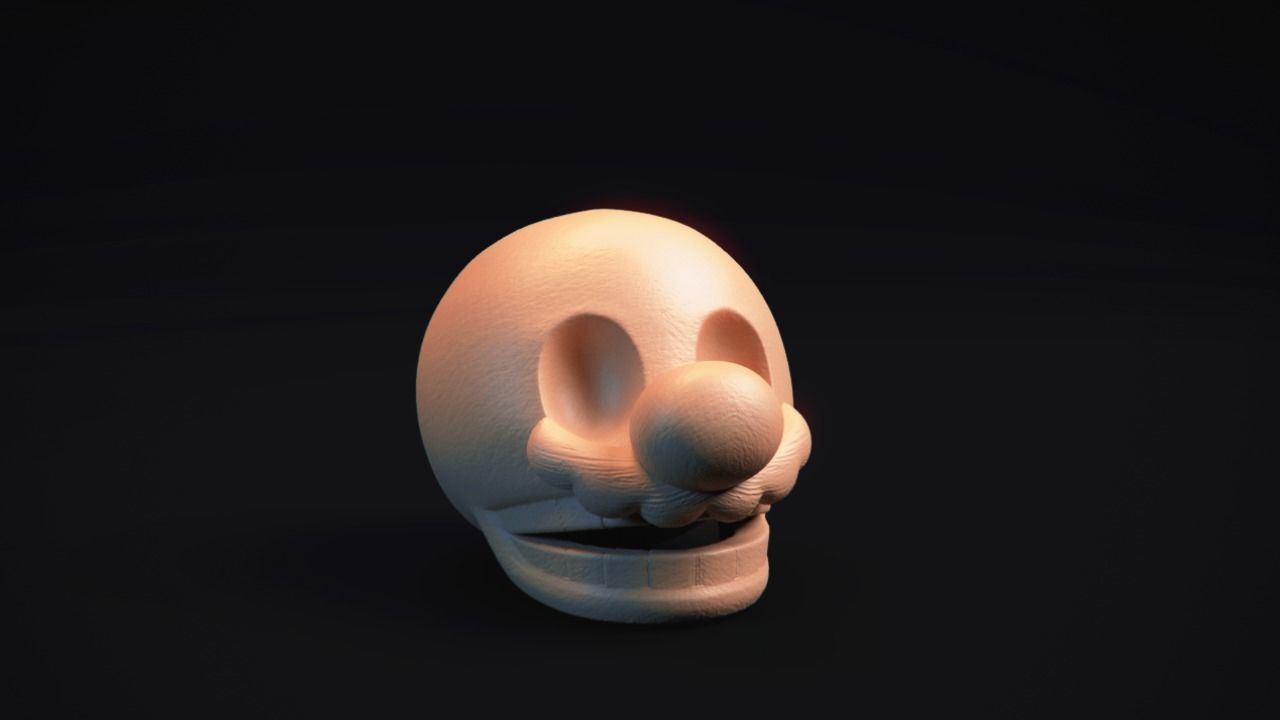 Super Mario Skull 3D print model
A high polygon count 3D model of the famous Plumber Super Mario one of the most beloved videogame characters of all time designed for 3d printing, rendering, etc.
He is the popular brother of Luigi and the guy to call if the princess is missing. Countless times he saved the Mushroom Kingdom from the evil Bowser but not this time. The only remaining of our Dinosaur riding friend is his skull and of course his famous Mustache.
The Model is a single model of the skull of Super Mario.
File Formats: .ztl, .dae, .obj, .fbx, stl.
PolyCount: 275292 polygons | 137660verts.
The model measures: Length: 10,56 cm | Width: 7,71 cm | Height: 7,50 cm
Notes:
The model is not rigged.
The model is not textured.
The model doesn't have UVs.
The given Size is just a suggestion so you can scale it as you like.
This model was created using Zbrush version 2019.
This model may require supports to be printed in 3d.
The render images were created in Zbrush.
I hope you have as much fun using it as I did create it! And if you like this model don't hesitate and click that like button and write a comment!
Thanks, and have fun!
This product has no reviews yet