Angel with a Cross Printable 3D print model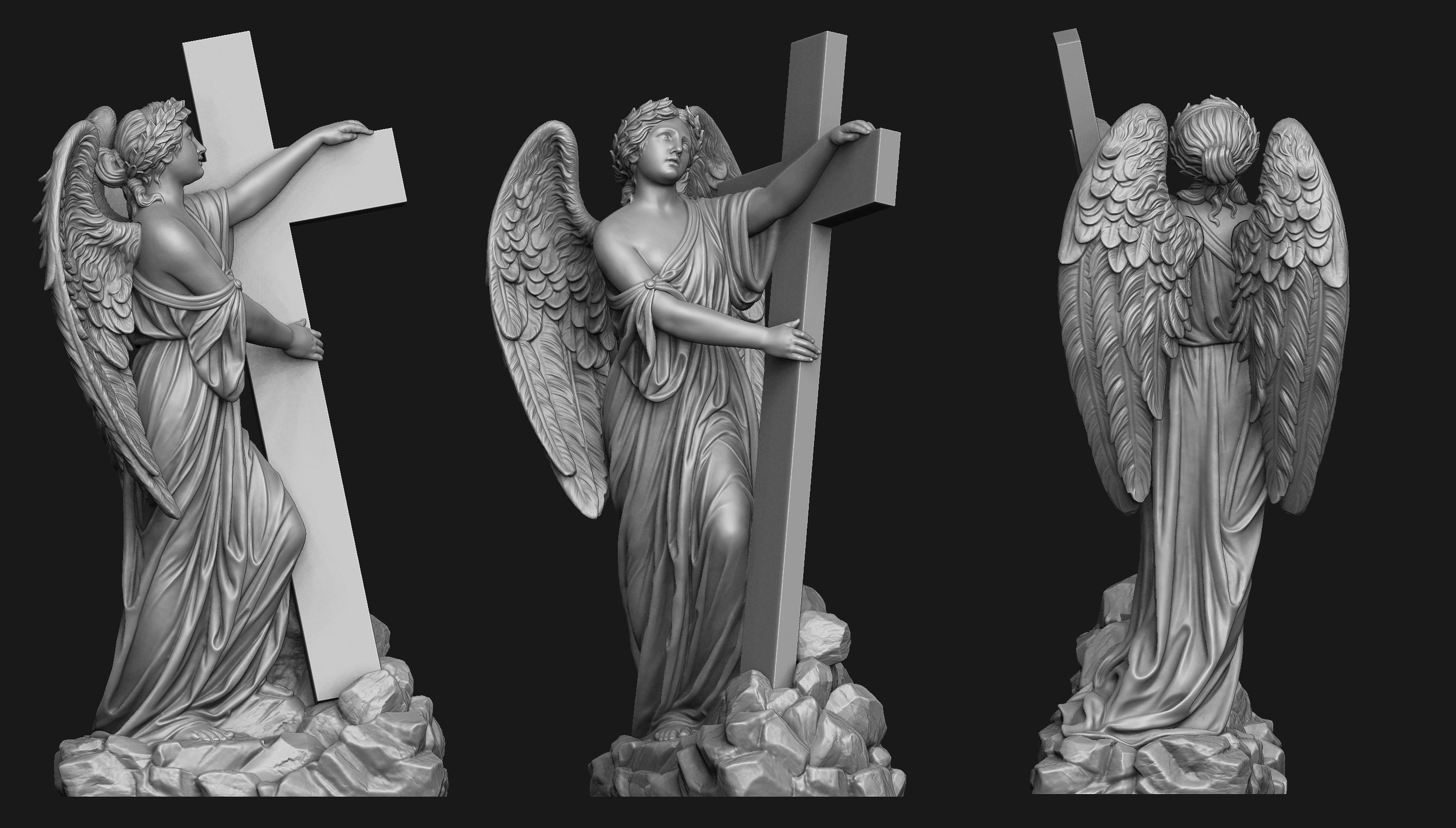 Angel with a Cross Printable 3D print model
Model created in Zbrush. It is watertight and ready for printing. It was created with moulding and casting in mind. It is split into following parts:
Angel's body with cross and base
Wing left
Wing right
Right arm
Each model is provided as a triangulated, optimized STL and as the original watertight OBJ with dense quad topology (better for adjustments and modifications). STL's polycount is: arm - 145k, wings - around 500k each, body with cross and base - 2.2 Mil.
Proposed scale (although easily adjustable in any 3D software) is:
height 200 mm

width 109 mm

depth 85.5 mm

volume 300 cm3
This product has no reviews yet