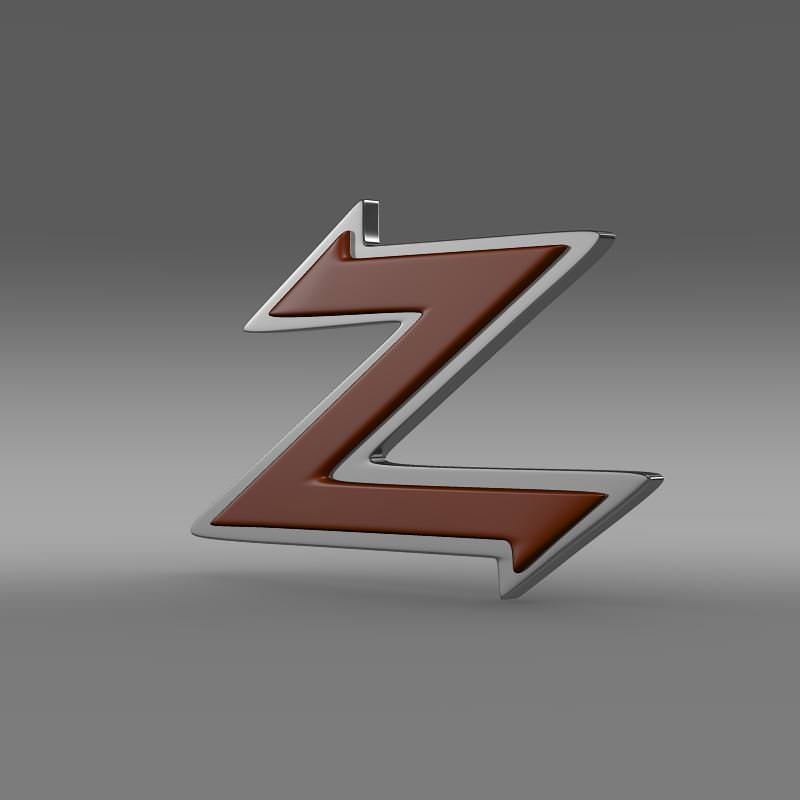 Zagato Logo 3D model
Zagato is a design consultancy and engineering services company situated just outside Milan, Italy. The company's premises occupy an area of 23,000 square metres (250,000 sq ft), of which 11,000 square metres (120,000 sq ft) are covered.
The company was established at the end of the World War I by Ugo Zagato, putting aircraft industry construction techniques to use in the expanding market for passenger vehicles. Zagato's cars were advanced in design and became synonymous with light weight and excellent aerodynamics. Alfa Romeo, Fiat and Lancia immediately realised the advantages of his rakish, streamlined designs. A collaboration followed which saw the creation of a series of legendary racing cars, such as the Alfa Romeo 1500, then the 1750 Gran Sport, and the 2300 8C. After World War II, Zagato was very much active in the new GT racing category

It is high polygon, detailed 3d model of high quality. It was built on vector drawings. All sizes are designed in accordance with the original. The model can be used in the manufacture of games, videos, flesh or rendering images.
Verts - 6756
Edges - 13504
Faces - 6752
Tris - 13504
UVs - 7452
This product has no reviews yet