Adjustable Dumbbell - 16 Kg - Gym Equipment VR / AR / low-poly 3d model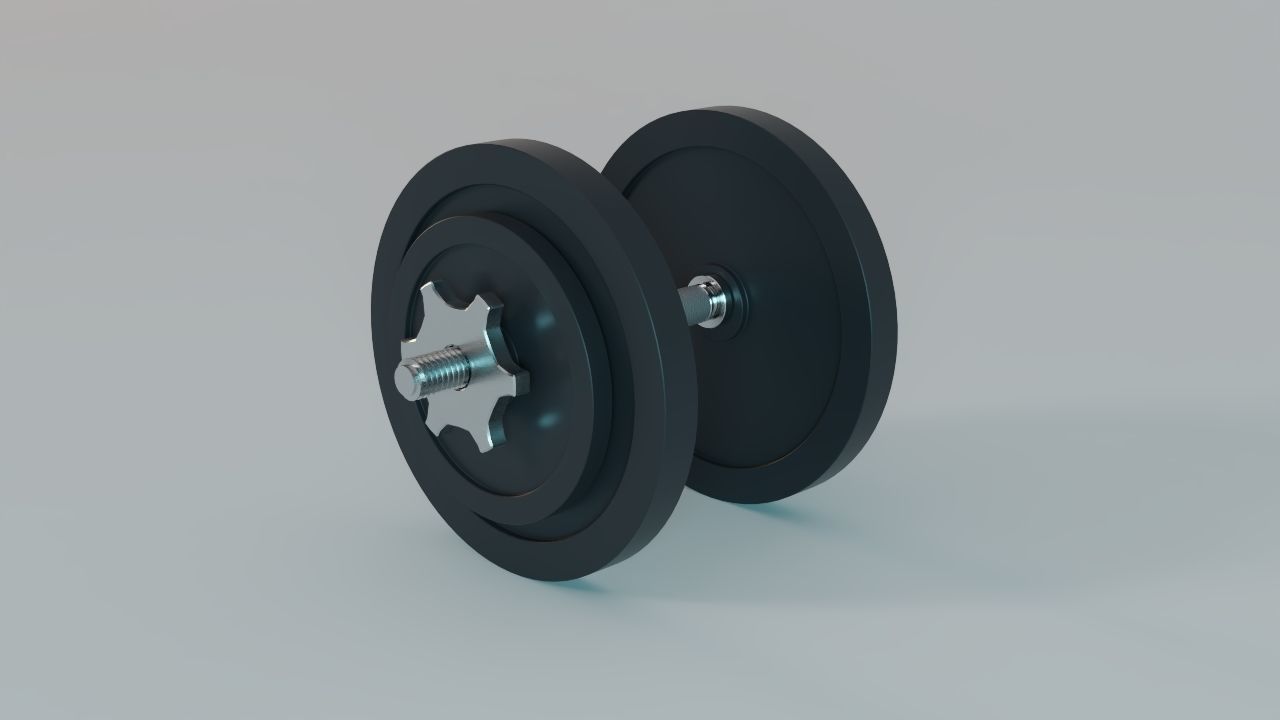 Adjustable Dumbbell - 16 Kg - Gym Equipment Low-poly 3D model
Adjustable Dumbbell - 3D Model
Dumbbell 3D model, ideal for gym, hotel gym or home gym scenes. This model good for archiviz renderings. Good topology.
Note: you can strip off one or more weight plates and adjust it as you need (example: for a 12 kg dumbbell, just drop the small 2 kg plates).
Features:
1x Adjustable Dumbbell Handle with threaded parts (Spin-lock dumbbell)
2x 5 Kg weight plates
2x 2 Kg weight plates
2x Nuts
100% Original and royalty free model
Based on real references
Weight plates dimensions are based on real measurements.
Dumbbell handle diameter: 2,5 cm (25 mm)
Total weight 16 Kg (2 kg dumbbell+2+2+5+5 Kg)
Good level of detail and realism
Units: Centimeters (cm)
Scale: 1:1 (Blend, FBX)
Model is centered at the axes origins
All parts are properly separated
All parts are properly named in english
File formats: Blend 2.79 (Native), FBX 7.4, OBJ,
Textures are not included
Materials are included ONLY in Blend file (basic Cycles materials without textures)
Modeled in: Blender
Tested without problems in: 3ds Max 2013, MeshLab 2016, Windows 10 3D Viewer and Blender 2.79
Test Renderings: Cycles
Polygon Count (Blend file):
Total Verts: 17110
Total Faces: 17376
This product has no reviews yet