Coca-Cola Freestyle Soda dispensing machine VR / AR / low-poly 3d model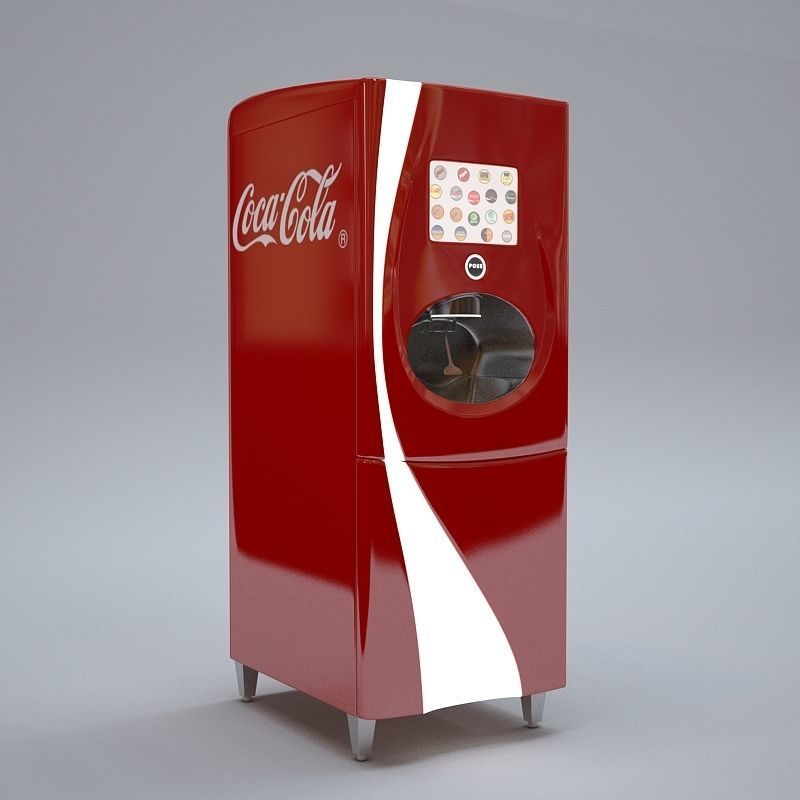 Coca-Cola Freestyle Soda dispensing machine Low-poly 3D model
Coca-Cola Freestyle machine
The machine has a turbosmooth modifier on the base mesh.
3ds, fbx and obj formats are saved out at the base mesh level. Which allows you to add subdivisions as needed.
Textures are included in the max zip file.
Lighting set up in max using vray.
Textures JPG and materials included
Model created with 3ds Max

Native Max file setup with V-Ray materials

Real-world scale
High quality, photo real model that will enhance detail and realism to any of your rendering projects.. Renders have no postprocessing.
*********************************
Features:
-High quality polygonal model, correctly scaled for an accurate representation of the original object.
-Model does not include any backgrounds or scenes used in preview images.
*********************************
The size and the format can be made according to your queries for free. For any questions please contact me!
If you like this collection don't forget to rate it please!
Hope you like it!
This product has no reviews yet