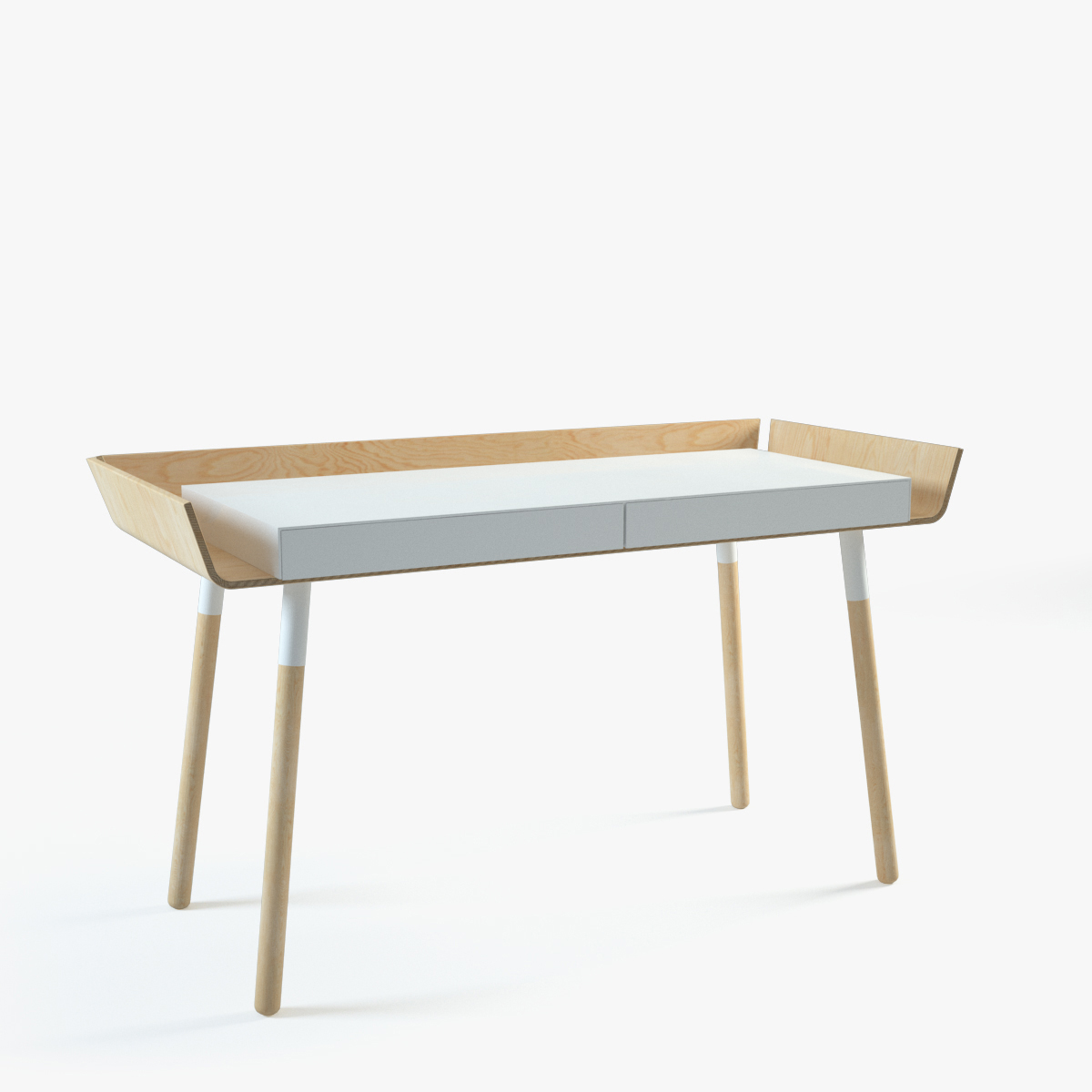 My Writing Desk 3D model
Realistic 3d model of Inesa Malafej's Writing Desk, a desk with gutter which reduce the difficulties of working in mess, it comes with beautifully bent plywood wings, and modernist work-surface that's pure form-follow-function.
Detailed enough for close-up renders.
The 3ds Max (2012 and higher) version of the desk is modeled to real-world scale, fully textured and shaded for V-Ray (2.2). All parts are logically named and gathered in a group. Just merge the group into your scene and render.
Files with the model do not contain extraneous or hidden objects (lights, cameras, etc.).
NOTE: If you have problems to save or re-open the 3ds Max file, you need to update your PhysX plug-ins.
This product has no reviews yet