Lockheed L-188 Electra HP Northwest Airlines 3D model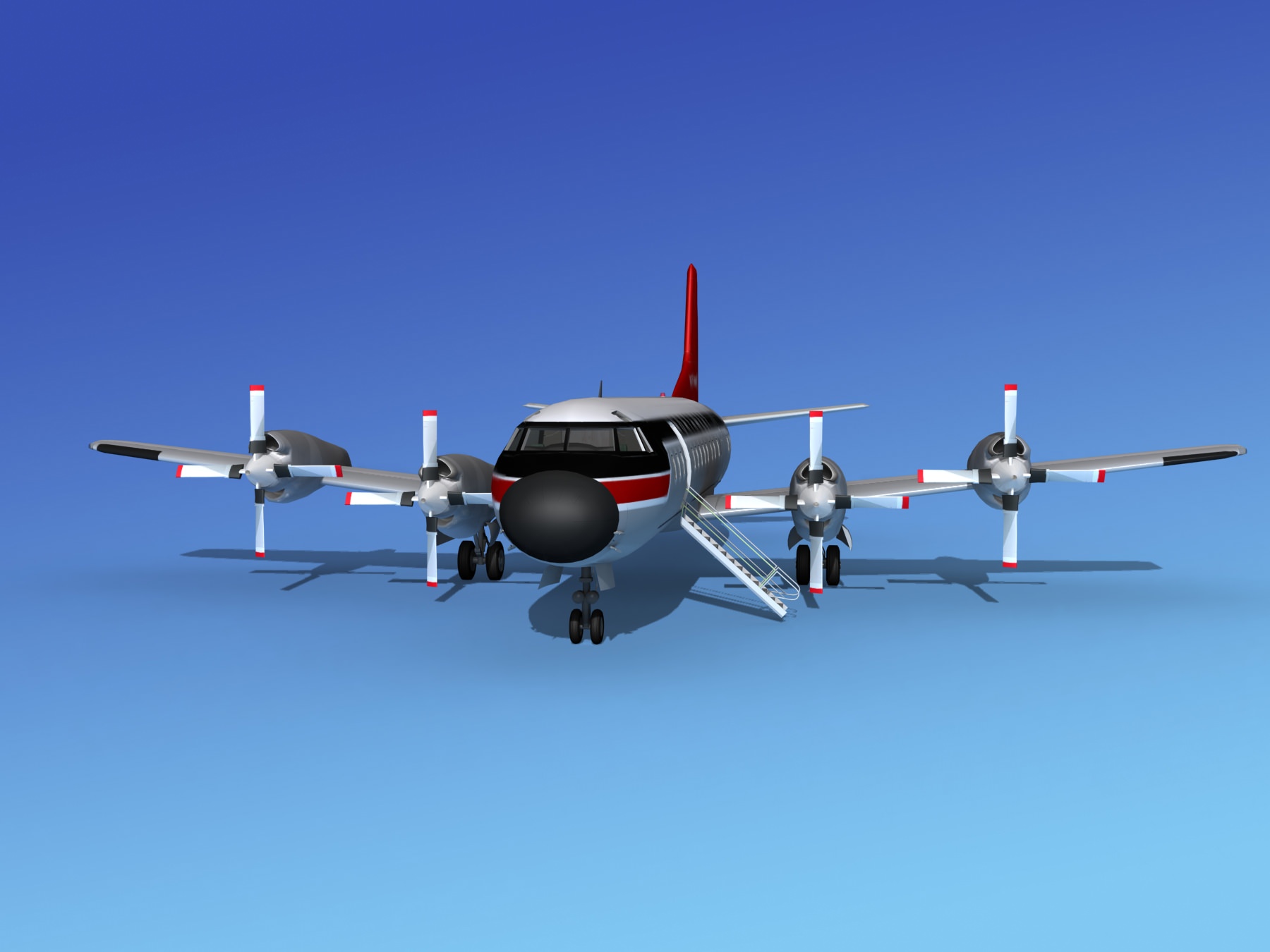 Lockheed L-188 Electra HP Northwest Airlines 3D model
This model is built in November 2010 very near to scale and has high quality textures and materials. It comes with lots of exterior detail, animateable flaps, ailerons, rudder, elevators, and propellers. The landing gear can be retracted and landing gear doors closed. This model is a complete replacement for our earlier version of the L188 Electra. We have increased the smoothness of the faces and the poly-count, remodeled most of the aircraft from scratch, and reworked all the materials. It has interior detail including cockpit, cabin and galley. The cabin seating is a generic 66 seat arrangement. The cockpit includes the controls, instrument panels and seating as well as a flight engineers seat. Engineers panel is not detailed. Overhead panel is completed. The cabin includes the double walled fuselage, seats, with animateable drop down tables. Overhead racks are also included. Galley and lavatory bulkheads and doors are included. The interior of the model has blue seating and blue gray carpeted floor.
This model is available in 8 different formats and comes with many different airline liveries.
The Lockheed Electra's were designed in the mid 1950s and they first entered service in 1959 with several airlines in the US. They served larger airlines until the mid 1970s when they were sold to regional carriers, charter airlines and cargo freight companies. They were economical to operate and a good safety record. They could routinely beat jet airliners times between certain routes.
This product has no reviews yet