praying baby angel pendant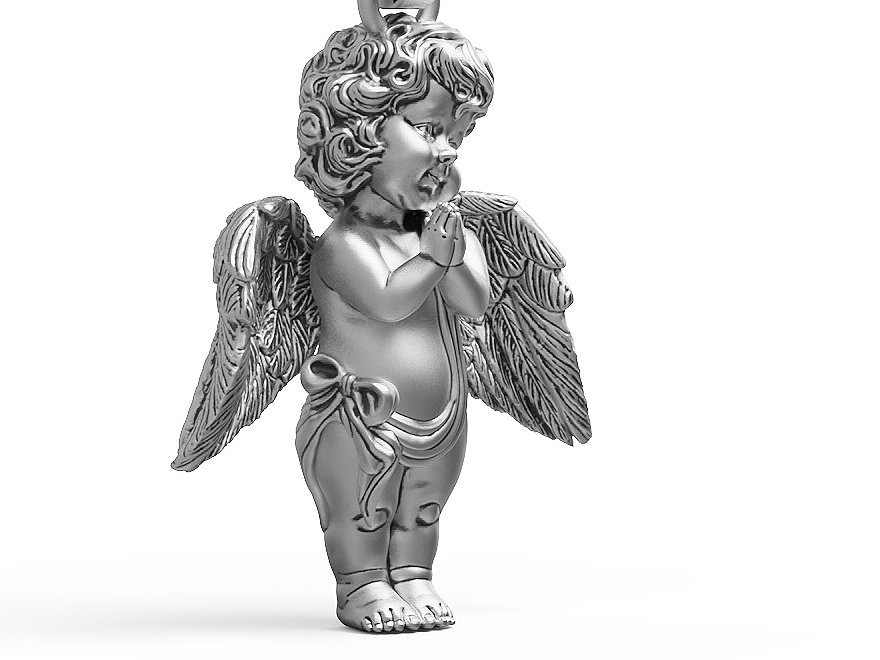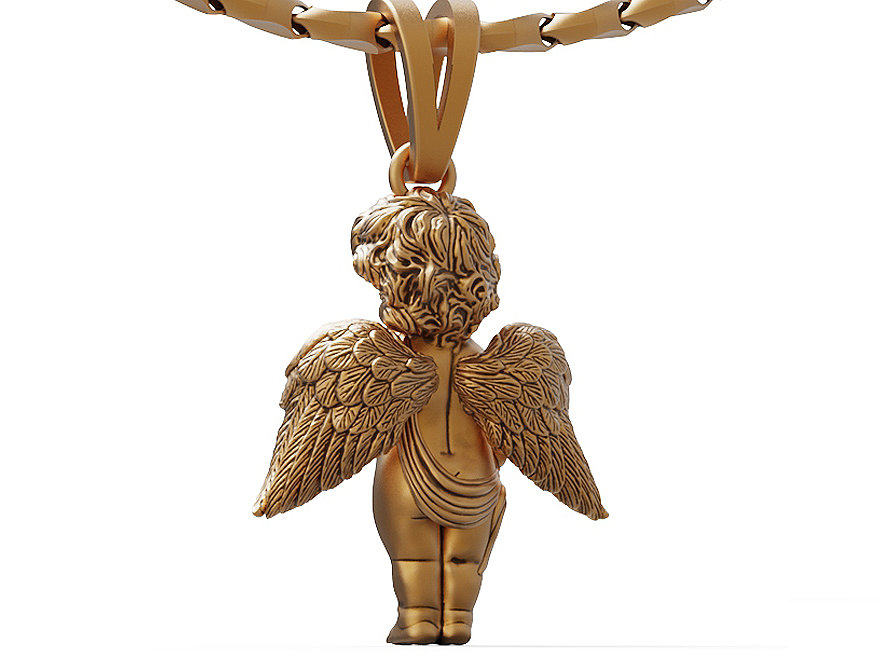 1. Made in the program Zbrush and Rhino 5 (matrix 9)
1. WEIGHT with bail: 8.00 gr in 18K gold , 6.750 gr in 14K gold , 6.00 gr in 10K gold
1. SIZE: Length 21 mm width 17.60 mm (Message whatever size you need)
1. Rendering in Keyshot 10
1. Ready for 3d printing . 3dmodel without any supports(because each 3d printer needs special supports for 3dmodel)
1. If you need this product as much as you want,We can change that, Just send a message.