Kitchen. Free layout with tight restrictions. Tbilisi city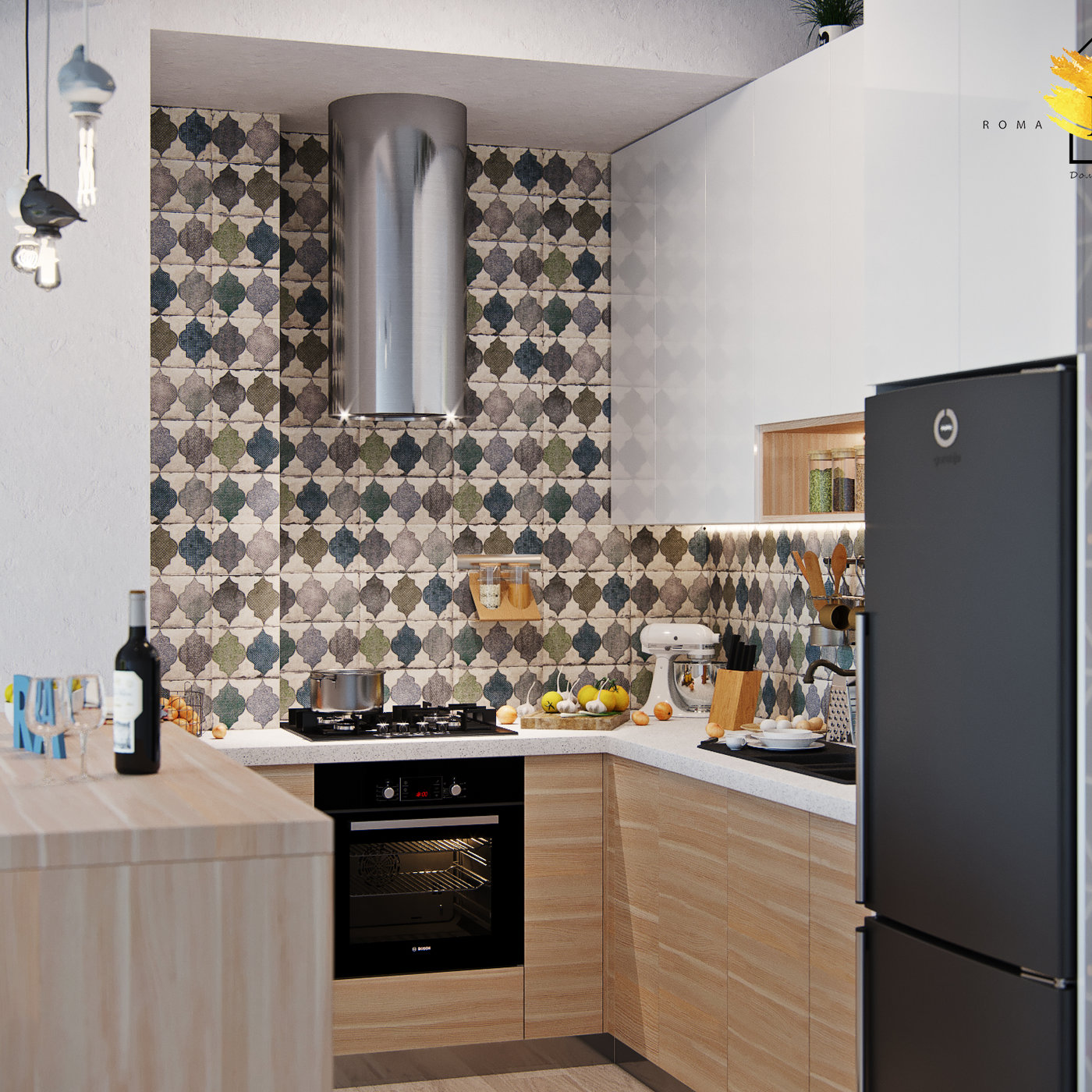 Kitchen. Free layout with tight restrictions.
Tbilisi city
From the developer:
- 2 massive bolts in the working area.
From the customer:
- facades of wood;
- Peninsula, under which you can push the dining table from the living room;
- free access to the tank with water, located in the suspension box;
- black household appliances;
- failed communications;
- purchased finishing materials (flooring, ceramic tiles on the kitchen apron, wallpaper in the living room).
Advantages of working on a project: charming customer)
Cons: constant search for a compromise between what is right / want and what is.