Fear the Forest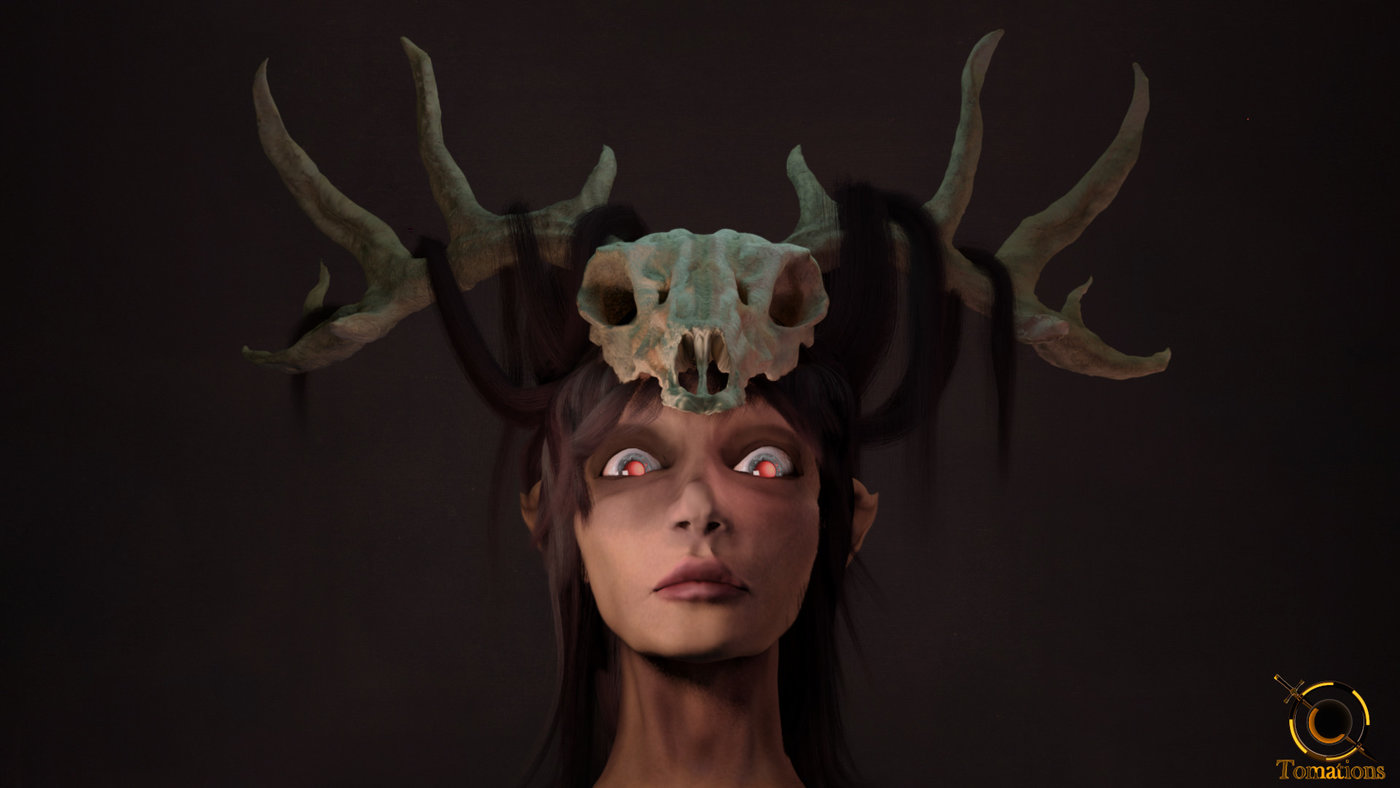 This character was based on a doll I saw. The doll was a wendigo, but I was most interested in the hair that was tangled and draped over the antlers. I wanted to practice making hair and thought it would be an interesting concept to work with. Turned into quite a fun piece doing some texture painting and the modeling/sculpting was great. I didn't really run into any snags and just went from step to step smoothly.
Specifics
Polygons: 6,599
Verts: 7,065
Samples: 150
Resolution: 1920x1080
Software: Blender 2.79
Price – $7
*Disclaimer*
This model was made in Blender. As such some features may not be included in 3ds Max, Maya, or other 3D Software.
Resources and References used
• The Wendigo Doll – https://www.youtube.com/watch?v=DNCXNGbaGWM
• Highly recommend this video if you're curious how I did the hair – https://www.youtube.com/watch?v=vu6MQC6qdRY