Dire Miralis from Monster Hunter 3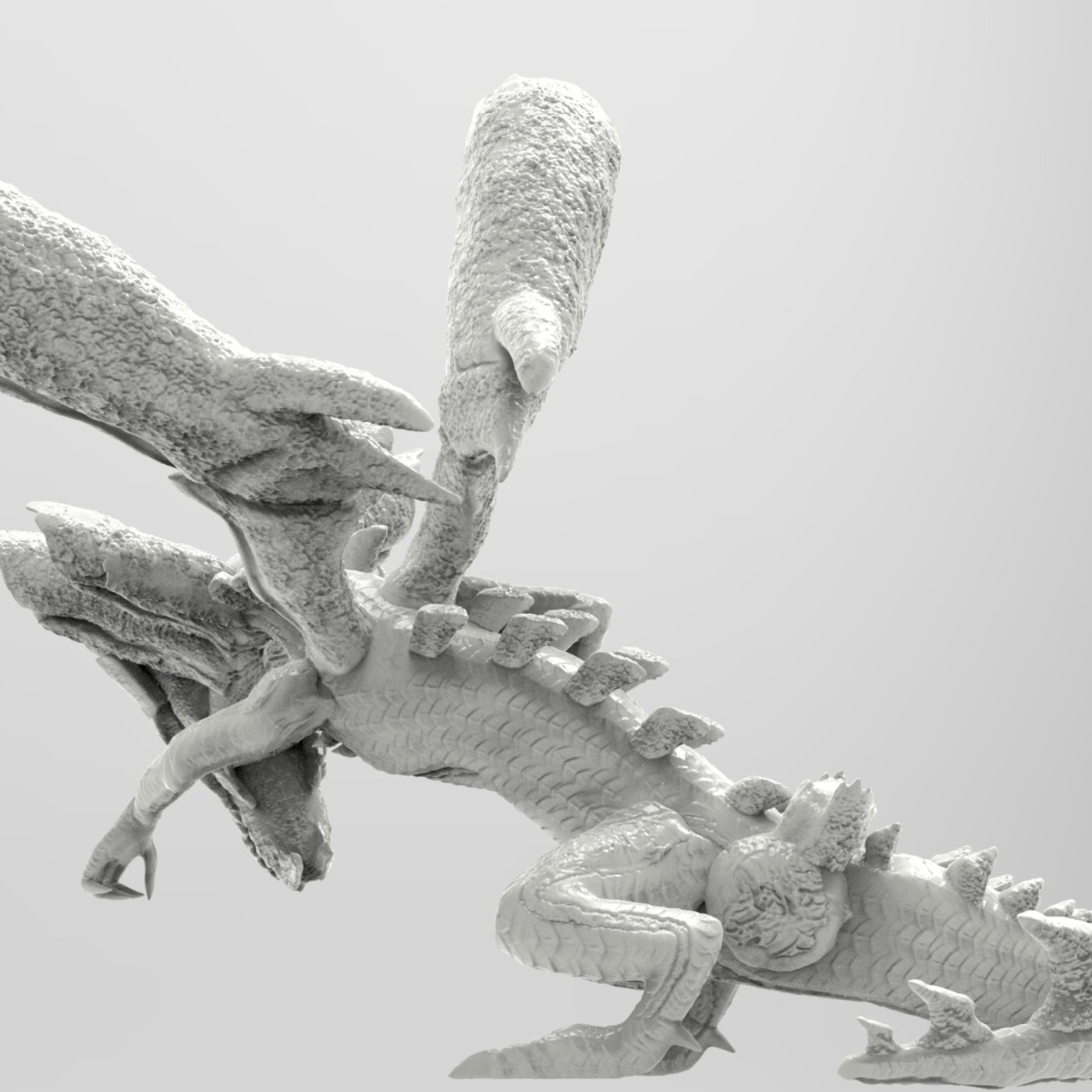 I am back with another creature from the Monster Hunter 3 universe! This time I had to create the Dire Miralis for the same client who commissioned me the sculpting of the White Fatalis.
My main reference for this project was the Monster Hunter 3 videogame and I tried to create a project suitable for 3D printing, using mainly ZBrush, I then rendered it on KeyShot 8.
What do you think about it?