3D INTERIOR SCENES
Posted in
Scene
almost 5 years ago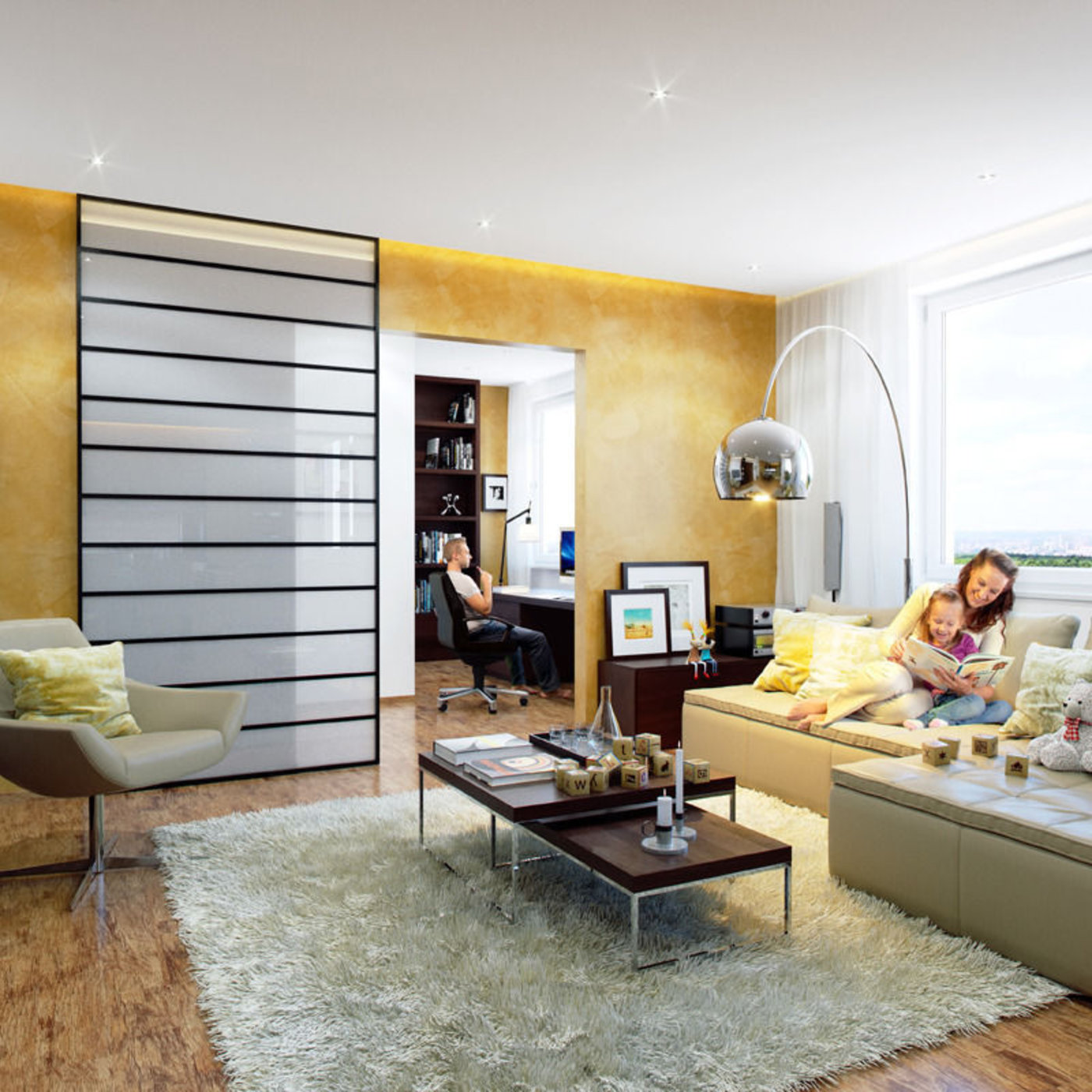 We would like to take this opportunity to
introduce to you our company. ALLCITY creative studio is an atelier
headquartered in Brno, Czech Republic, that provides clients all over Europe
with 3D projects. Our studio specializes in high-quality 3D photo-realistic
visualisations and animations which are perfect for concept design, architecture
and product promotion. ALLCITY studio offers a wide range of visual communication
services.
For the production of
our detailed and eye-catching 3D models we dispose of a 3D optical scanner ATOS
CORE (www.gom.com)
that allows us to create genuine representations of furniture, accessories and
a variety of products. The 3D models are very authentic with an accurancy of
one tenth of a millimetre. In our visualization we use realistic materials that
represent their true texture and topology. We create our own highly detailed
and visually remarkable 3D models of interior furnishings. Our visualisation
imagery and animation videos are an effective way of communicating complex
concepts to your costumers.
We understand that
usually using photography and classic photoshooting, but we will, thanks to the
authenticity of 3D models we offer much more. We know how you create the
perfect reference, fully substitute photoshooting and will save you the cost
with the result that shifts the image and prestige of your presentation to the
next level.We are able to handle simple renderings for your needs in the catalog or
on your website, deliver 3D models for architects or create a simple
configurator or animation video for your customers.
ALLCITY creative team will be delighted to work
alongside you. We offer high-quality, photo-realistic material at a competent
price and fast service.
Our range of services includes the following:
- 
High
comprehensive knowledge of software: 3ds Max, Octane Render, Photoshop,
AfterEffects, Cinema 4D
- 
Interior
design: 3D photo-realistic visualisations, animations and videos.
- 
Detailed,
fully-furnished interior visualisations.
- 
Ultra-realistic
3D models and renderings.
- 
Atmospheric
visualisations and 3D imagery creation.
- 
3D
interior and exterior visuals.
- 
Advertising
visuals with photomontage of real people (3D + photography + postproduction).
- 
Advertising
spots and promotional videos, fly-trough and daylight animations.
- 
JPG,
TIFF format, high resolution (3508 x 4961), print quality on A3 / 300 DPI.
For more information about ALLCITY studio
services and portfolio please visit: www.allcity.cz