Football Helmet 3D print model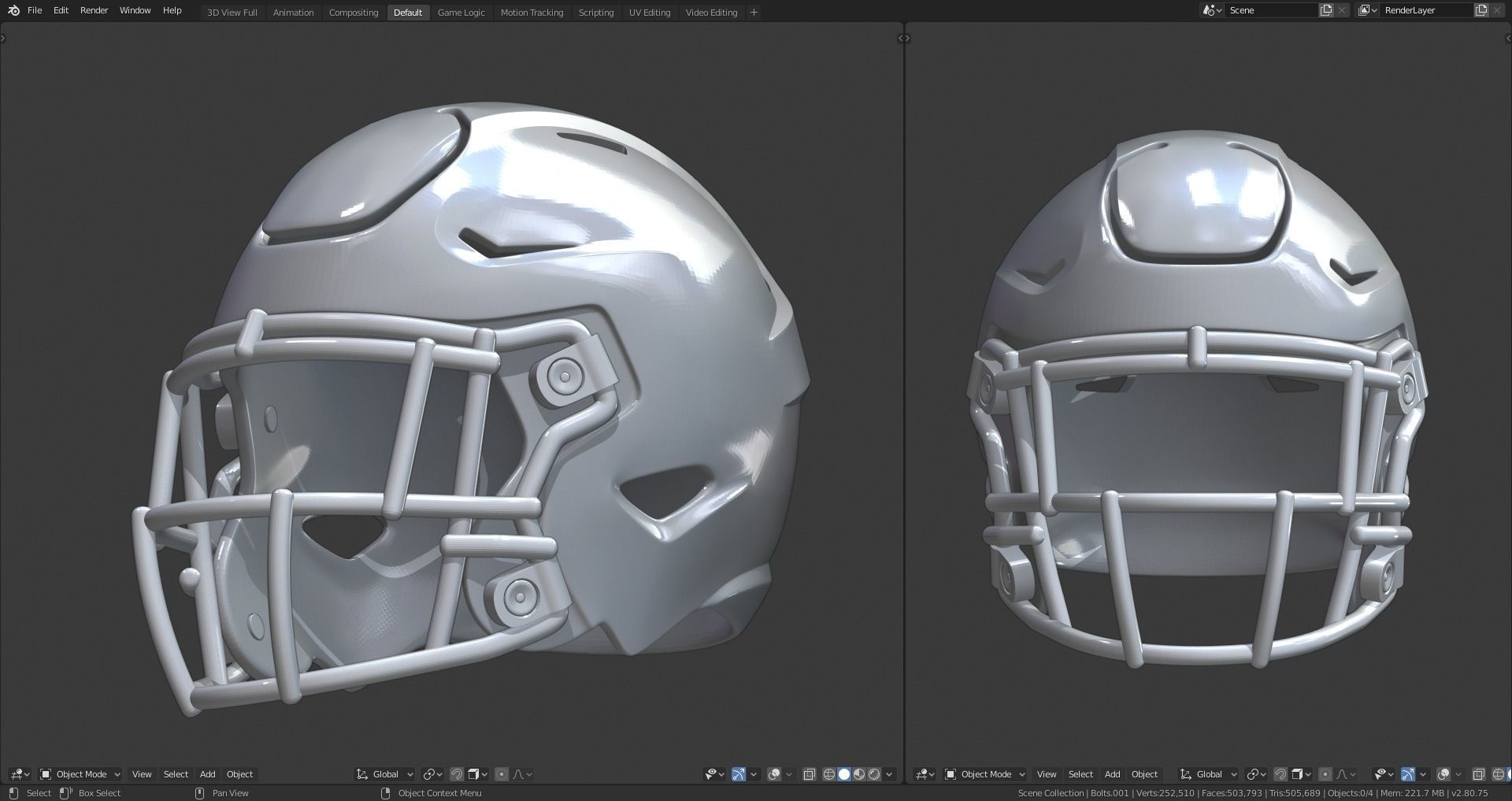 Football Helmet 3D print model
This is kind of a pocket pro style model. Simple shell with clean curves and a slightly thickened facemask to be bolted on. No pads or other pieces of equipment.
This is an amazing model of the flex football helmet. My son plays high school football entering his senior / varsity year and I'm replicating his helmet into a smaller 3D print. The first time I printed this it came out beautiful. Thanks to the seller! Simply amazing model!

Great work and great to work with! Quick communication and super accomodating. Highly recommended!

Communication was quick and very easy. The model was very detailed as described and i am very pleased with the final product. I plan on working with the author on other projects. Highly recommended if you are considering hiring someone for a project.

Awesome work! Nicely detailed helmet which works with FDM printer. Perfect addition for pocket helmets. Thank you!