PRIS BLADE RUNNER 3D PRINT MODEL 3D print model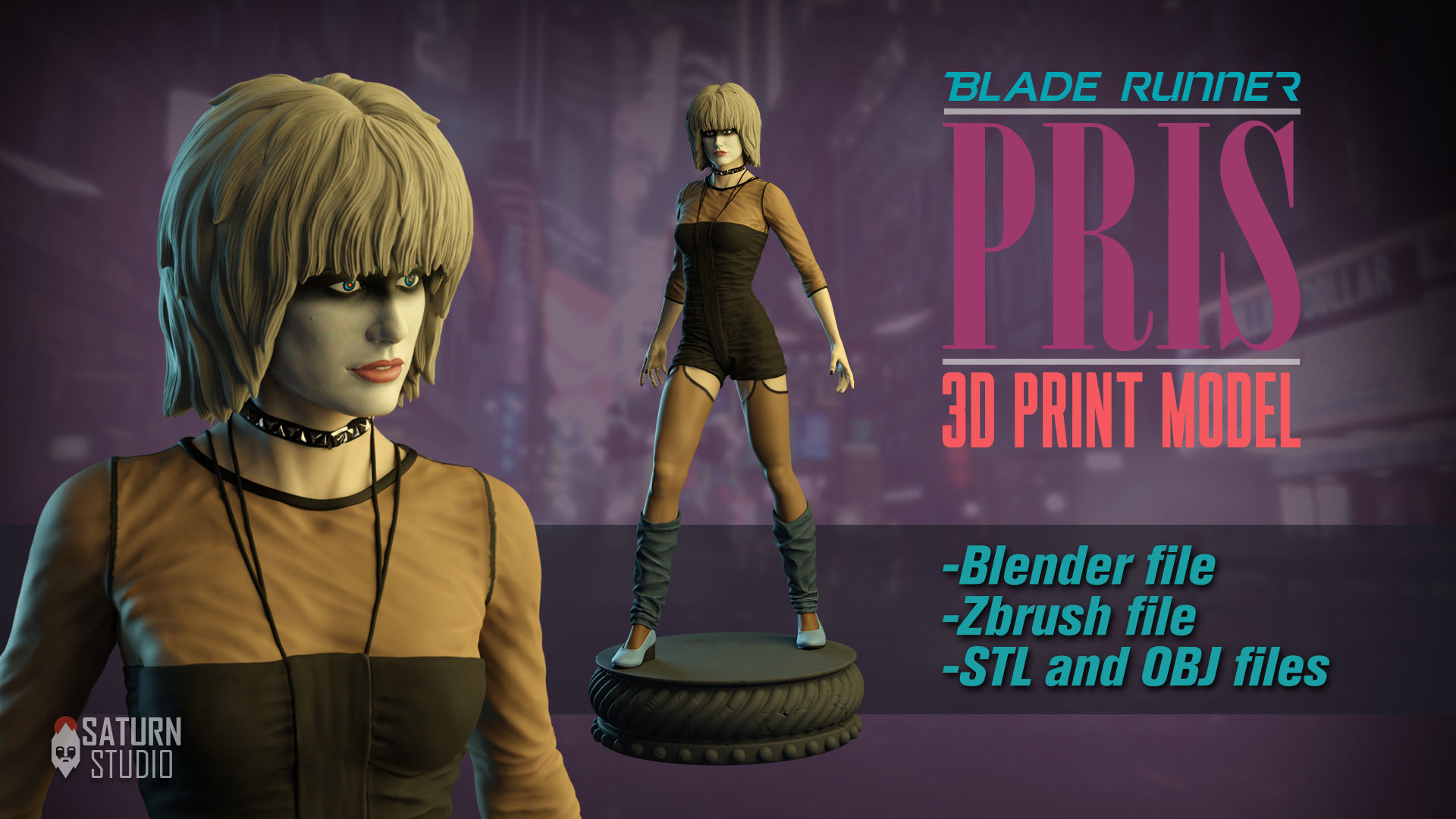 PRIS BLADE RUNNER 3D PRINT MODEL 3D print model
Inside of blade runner plot, replicants can be kind but also deadly, Pris, a pleasure nexus 6 replicant, is an example of this. This time I decide to make a replicant Pris model who wears the suit using in Sebastian's apartment, with her iconic makeup, the base was inspired in one of the columns showed up in the film.
BLADE RUNNER 2019 And two! Once again: Magnificent ! Impressive! Thanks to you for your work. BLADE RUNNER fanatics like me say a thousand thanks !!!! ENDER 3! Heat! heat up!
Another excellent Blade Runner model, like Rachael I printed this on a Photon S at approx. 1/6 scale. Likeness to actress is outstanding, only minor issue I can see is for painting - the head and hair could maybe have been separated as masking under fringe is going to be a pain. Please keep these Blade Runner models coming!