Decorative vase - 3d model for CNC - DecorativeVase005 3D print model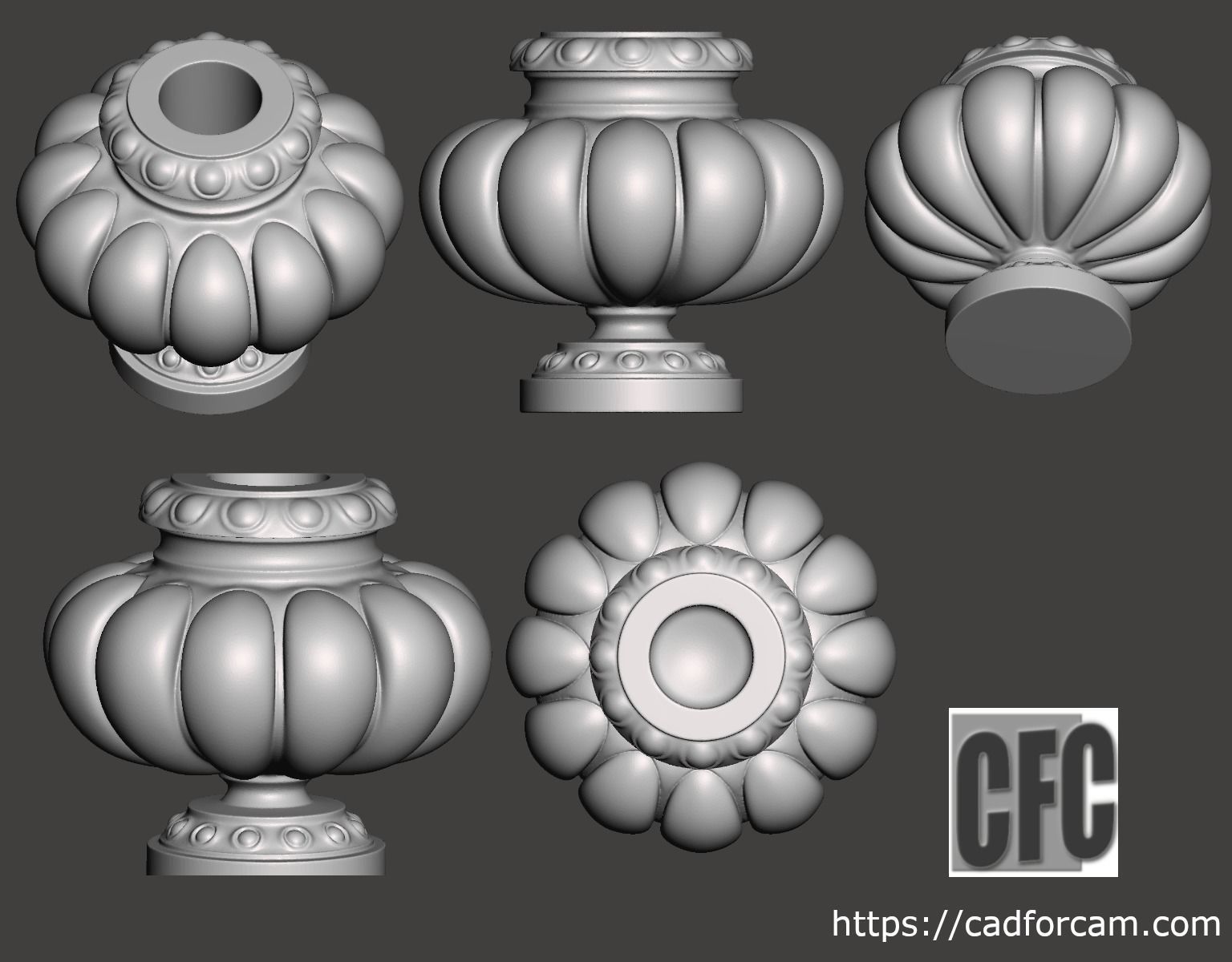 Decorative vase - 3d model for CNC - DecorativeVase005 3D print model
[EN]
Decorative vase (garden urn) - 3d model for CNC
Reference 3D model: DecorativeVase005
Type: Decorative vase
Posible uses: 3d printable, CNC ready
-Included obj and stl formats. Various files with diferents decimation factor.
-Included high quality alphas (open exr) for 3d sculpt software
-Solid mesh tested on rhinoceros 3d.
Could be made to fit custom designs too, ask me about it before buying.
I will answer to English and Spanish messages.
[ES]
Jarrón decorativo - modelo 3d para CNC
Referencia del modelo 3D: DecorativeVase005
Tipo: Jarrón decorativo
Usos posibles: impresión 3d, fabricación CNC
-Incluidos formatos obj y stl. Varios archivos con diferentes grados de decimado.
-Incluidos alpha 3d para software de sculpido 3d.
-Malla sólidada probado en rhinoceros 3d
Se puede hacer a medidas/diseños personalizados, pregúntame antes de comprar.
This product has no reviews yet