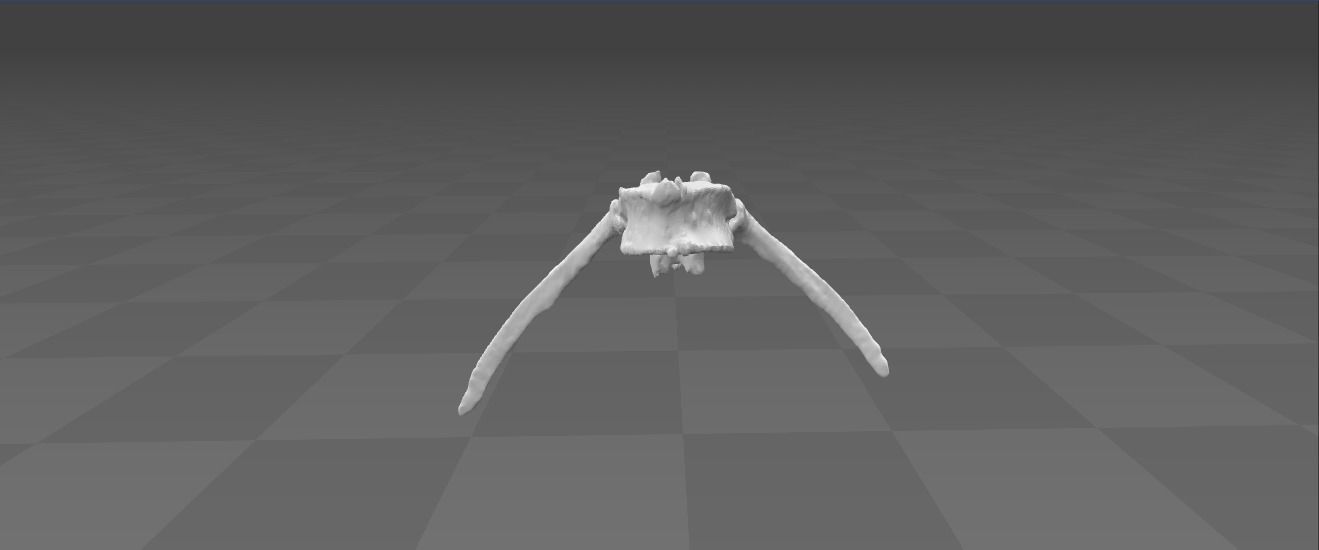 Thoracic vertebra T12 - male 3D model
The 3d model was created from computed tomography scans (CT medical data) of the human backbone. It represents the twelfth thoracic vertebra and the last pair of the ribs.
T12 thoracic vertebra is the largest and the strongest vertebra in the middle segment of the vertebral column. Situated inferior to the T-11 vertebra, superior to the L-1 first lumbar vertebra. Its transverse processes are short; the spinous process resembles the one of lumbar vertebra. Judging from the presence of osteophytes (bone spurs), the spine was affected by osteoarthritis. Osteophytes are often a sign of spinal degeneration aging. They are especially common over the age of 60. .................... The model also incudes the 12th pair of ribs. The 12th pair is termed the floating ribs or vertebral ribs (called like that because they are attached to the vertebrae only). They are shorter than those in the 11th pair. Some lack one of the two pairs of vertebral ribs, whilst others have a third pair ( an extremely rare variation: https://www.cgtrader.com/3d-models/science/medical/lumbar-rib-13th-additional-rib ).
Patient description: age 66, male
The model was created for educational use. Intends to help those interested in human anatomy and physiology during their learning process, as well as encourage other people deepen their knowledge about the human body.
This product has no reviews yet