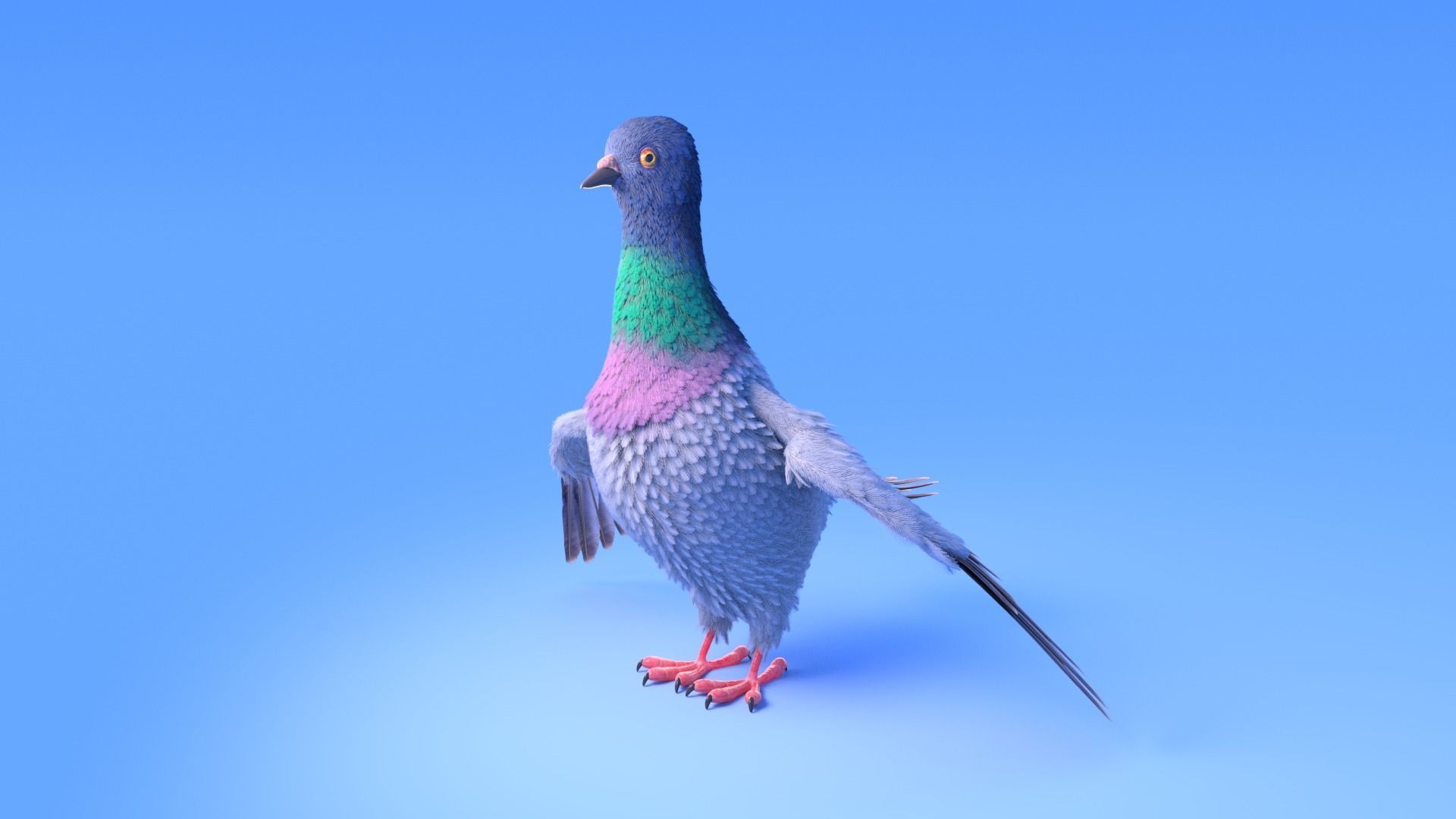 Pigeon with feather system - Cartoon style 3D model
3D model of a pigeon. Feather system using Peregrine's Lab Yeti plugin.
Textures made with Surface Painter 2
Modelled in Maya 2017
Renders and shaders made with Arnold 2.1.0.1, now native to maya
Clean modelling: quads only, clean scene with a clear naming convention
Fur in Maya using the Yeti plugin
unit scale: cm, pigeon height: 20 cm
texture linked via relative paths
textures geometry:
pigeon_DIF_1001.png: 4096 x 4096
pigeon_DIS.1001.tif: 4096 x 4096
pigeon_SPEC_1001.png: 4096 x 4096
eye_DIF.1003.png: 1000x 1000
feather_DIF.1004.png: 4096 x 4096
feather_OPA.1004.png: 4096 x 4096
skydome_DIF.1001.jpg: 2048 x 1024
Please Note:
You need Peregrine Labs Yeti Plugin to render the scene correctly
The displayed images are rendered from the native maya files. If you're unsure about the compatibility with your software of choice, please send me a message, happy to help.
This product has no reviews yet