Blog
February 22nd, 2018
Fox Renderfarm: "Designers are more likely to use a render farm instead of crashing their own PCs for countless days"
Render times are a pain. With more studios and designers turning to render farms, our good friends and supporters of 3D challenges: Space and Female Characters – Rayvision's Fox Renderfarm – talked to us about rendering Academy Award (The Oscars) winners, YouTube celebrity videos and Bollywood blockbusters. They also revealed some technical hurdles they had to beat to satisfy 70,000 demanding customers, and some myths users often have about render farms.

You've been in the CG industry for almost a decade, tell us a little about your company.
Rayvision started as an architectural visualization studio with the goal of bringing the designs, ideas and visions of our customers into existence. The industry grew rapidly, and we noticed a brilliant opportunity to go into the 3D the rendering business. In 2009, at the perfect time, we focused our business on providing cloud rendering services and studying cluster rendering for the visual cloud computing industry. Now Rayvision is an international strategic partner of Alibaba Cloud. Rayvision services 70,000 customers worldwide and has won unanimous praise from the entertainment industry, and also received numerous intellectual property patents via non-stop R&D on developing our render platform.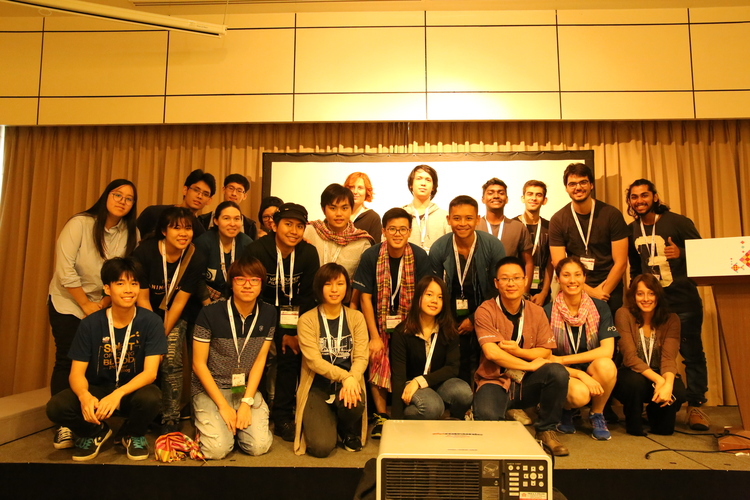 Fox Renderfarm team at SIGGRAPH Asia 2017
Fox Renderfarm specializes in cloud computing rendering for the entertainment & design industries, including Oscar winners. We have a huge number of rendering nodes with up to 28 physical cores and hyper-threading to make sure high availability is up to 99.99%. Our rendering nodes are ready with 64GB memory by default and 128GB memory at maximum. Each CPU and GPU rendering service is supported by Fox Renderfarm. We are using the industry's mainstream CPU models in our rendering nodes. We use Nvidia GeForce GTX 1080 and Nvidia GeForce GTX 1080 Ti graphics cards for GPU rendering, which can be unbelievably fast, capable and extreme in their performance!
Our other product line, Raysync, is the industry-leading high-speed transmission solution.
Fox Renderfarm has worked with numerous movie and animation studios. Do you see many independent designers switching over to render farms to save time and resources?
Yes, absolutely, there are plenty of them. Most of them are freelancers or even internet celebrities, who have to complete a production within a limited time and a fixed budget. There is a saying that "time is money", which explains why cloud render farms exist. Considering that rendering might require a large amount of time (or even days), designers who are using a cloud render farm have endless rendering power at their disposal! Building their own render farm isn't realistic either, considering the high cost (advanced CPU cores with high-end hardware specifications, possibly GPU graphics cards for GPU rendering) and operation costs (electricity and maintenance) associated with it.
"Trust Me" by EnchantedMob™
One of the most remarkable independent 3D designers (and a YouTube celebrity) - EnchantedMob™ has been a Fox Renderfarm ultimate user with over 750,000 subscribers and 2.5 million views from his latest production FNAF Minecraft Music Video "Trust Me" (other videos have gotten over 13 million views!). The video was supported by Fox Renderfarm's massive rendering power and effectively increased the render output performance. Independent designers nowadays are more likely to use a cloud render farm for rendering instead of crashing their own PCs for countless days and nights for slow rendering.
What questions or misconceptions do designers, movie makers and other users usually have about render farms?
The main misconception that users have is thinking that rendering with render farms is an extremely fast process. Well, the answer is both a NO and a YES. For the NO, many users think that the specification of render nodes in render farms will be higher and better than their own PC or server, which is not exactly true. Most of our render nodes are actually similar or relatively better than what our users have. On the other hand – YES – render farms are indeed a faster option for rendering. What makes render farms time and cost-efficient is the number of render nodes available for each render job. Imagine that a render job consists of 1,000 frames and there are 1,000 render nodes available to render all the frames simultaneously, you can expect massive time-saving here! The time needed for rendering 1,000 frames by using render farms is almost the same as the time needed for rendering 1 frame by using your own PC or server – sounds great, right?
Many users are also concerned about the stability of transmission speed to render farms due to large assets available, and the users do actually come from all over the world. Fox Renderfarm is equipped with an internally-developed Raysync and IBM Aspera transmission engines which have higher stability, higher efficiency, and higher safety performance for data transmission. With the technological advancements these days, our users can experience the full potential of border-less cloud rendering.
What are the most significant technical hurdles in your business?
As the number of users and rendering needs expanded drastically, our rendering platform had to expand to deal with the demand. The number of machines has increased exponentially and the storage pressure increased with it. It triggered our storage system to experience a massive I/O bottleneck.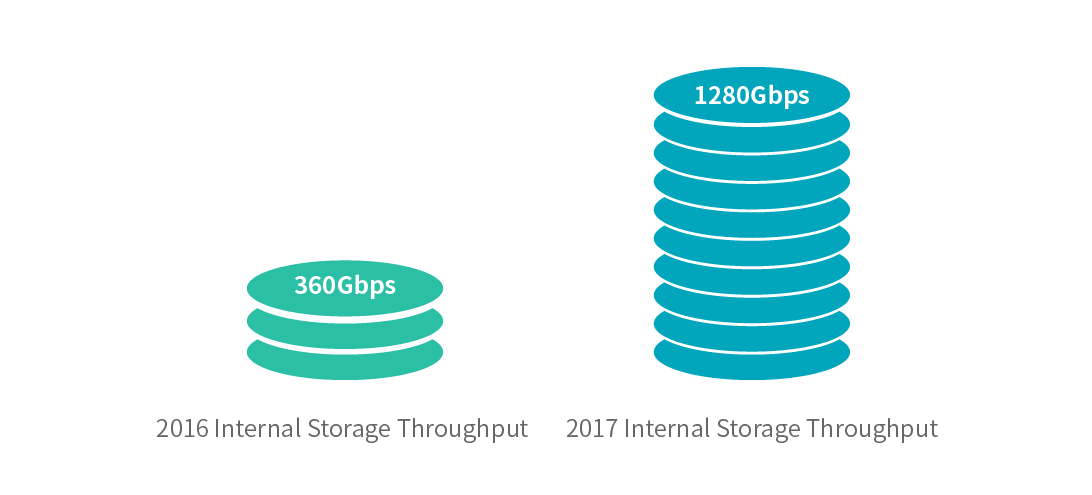 Fox Renderfarm throughput growth foxrenderfarm.com

Our solution for this technical hurdle was to increase storage I/O with the aid of using the newly introduced distributed storage system. This distributed storage system is capable of solving high concurrency issues that occur throughout the rendering process. We are storing data on a multitude of storage servers, which behave as one storage system, even though the data is distributed among those servers.
What trends do you see in the future of the 3D industry?
For us, the purpose for the future is to become the unsung heroes for every studio around the world. We would really like to show that a cloud render farm is a powerful, cost-efficient, secure and – most importantly – environmentally friendly solution. Studios will not have to spend a fortune on building their own render farms, or worry about capital, operating and maintenance costs. That's the future of cloud render farms that we hope to attain. The energy for our green data center is all generated by wind and hydro power which is natural & clean, it will not harm the environment. The data center is located inside a district where the climate is dry and the temperature is extraordinarily low all year round, so it's not essential to use air conditioning for cooling most times. The average PUE of our data center is under 1.2 – this means that the electricity saving potential is distinctly effective. Every time our customers use Fox Renderfarm for rendering, they made contributions to lowering greenhouse emissions!
Do you have a project you are most proud of?
Well, up to date we have a project that we are totally proud of, which is "Baahubali 2: The Conclusion" – the second-highest-grossing Indian film worldwide. As the most powerful render farm in Asia, Fox Renderfarm rendered many Bollywood movies, such as "Krrish 3", "Baahubali: The Beginning" etc. We got the chance to render "Baahubali 2: The Conclusion" because of our successful cooperation with Makuta VFX, the CGI visual effects company for "Baahubali: The Beginning". Partnering and cooperating with Makuta VFX on the Baahubali project was highly satisfactory.
Baahubali 2 - The Conclusion official trailer
Fox Renderfarm provided an end-to-end solution for rendering, complete with back-end support. Due to the sheer quantity of geometry, the entire render pipeline revolved around externally referenced files and proxies. The primary issue they had to deal with during the production cycle was the large size of the render output that needed to be rendered in the short amount of time. Our customer service team helped them meet their deadlines and quality requirements for the end customer. Makuta VFX told us they not only got a rendering service, but also excellent technical support for their team.
We also rendered "Mr. Hublot" – The 86th Academy Awards for Best Animated Short Film.
Mr Hublot official trailer
What benefits can designers expect when they work with Fox Renderfarm?
Fox Renderfarm has live customer service & technical support standby 24/7 in order to support our customers within a 10-15 minute response time. A dedicated project coordinator will also be allocated for large projects to ensure ideal progress on the projects. Our professional and dedicated customer service & technical support team have received quite a few good reviews and recognition from our customers for their high-quality services. Fox Renderfarm is also supported by a whole team of experienced Technical Directors (TD) with Hollywood-level production experience and years of expertise. Any technical issue which might occur during the whole rendering process would be investigated by our TD team and a solution would be suggested to users for further improvements.
Comments
Tell us what you think!