Sci-Fi Industrial Base - Unreal project VR / AR / low-poly 3d model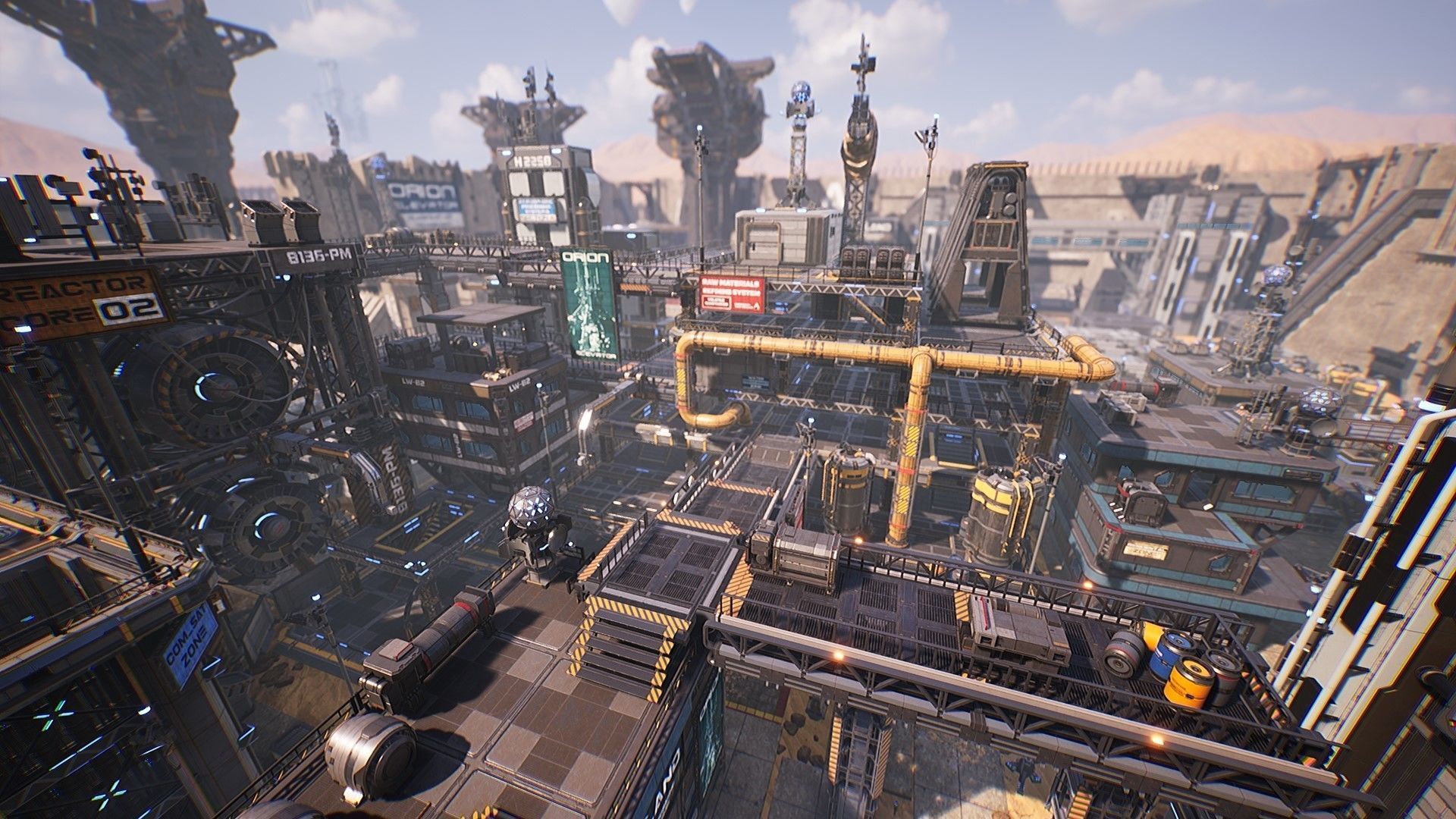 Sci-Fi Industrial Base - Unreal project Low-poly 3D model
The full Unreal project of Sci-Fi Industrial Base pack allows you to build lush Sci-Fi environments using many of our game ready prefabs to construct your world. With our high quality assets you can build a AAA Sci-Fi scene. Also, we provide a pre built demo scene to showcase the pack and to help you get started. Pack contents: 600 Game ready assets 2-4k texture resolutions 1 Demo scene
Wow, I knew this from Unity store, and I asked about this on Youtube 3 weeks ago, could it be for UE4 as well...? And, here it is. "Be careful what you wish for", I guess :D Price a bit too high for me right now, but I could say price looks justified by content.

Thank you very much :) As for the price, I'm open to proposal

so good!

Is this compatible with UE4.23? If not can you convert it?

Woooow

omg so awsome
GREAT very nice asset and very large will work great for ma and thanks

Incredibly great package, very good price! The nearly 700 items aren't a joke, there really are so many, and they're all perfect for fitting and sizing. But to be Gamer Ready, you have to work with it.(Specular workflow) Unreal does not use a specular workflow, so it needs to be converted to a metallic workflow. But it more than compensates for quantity and quality.

This Sci-Fi asset was previously on Unity store only, but - now it is in #UE4 flavor, and I got it almost instant. It is loaded with quality content, i can say i am overwhelmed. Around 700 (!) meshes, separate and combined, nicely textured. Giant ready scene included. All those parts will be great material for scene and architecture "kitbashing".

Works great in UE4, very happy with the asset. Top grade material and mesh work. The level shown in video is included as well as modular single meshes and combined meshes. An extremely good quality and flexible modular set. Recommended 5/5 Author quick to respond.