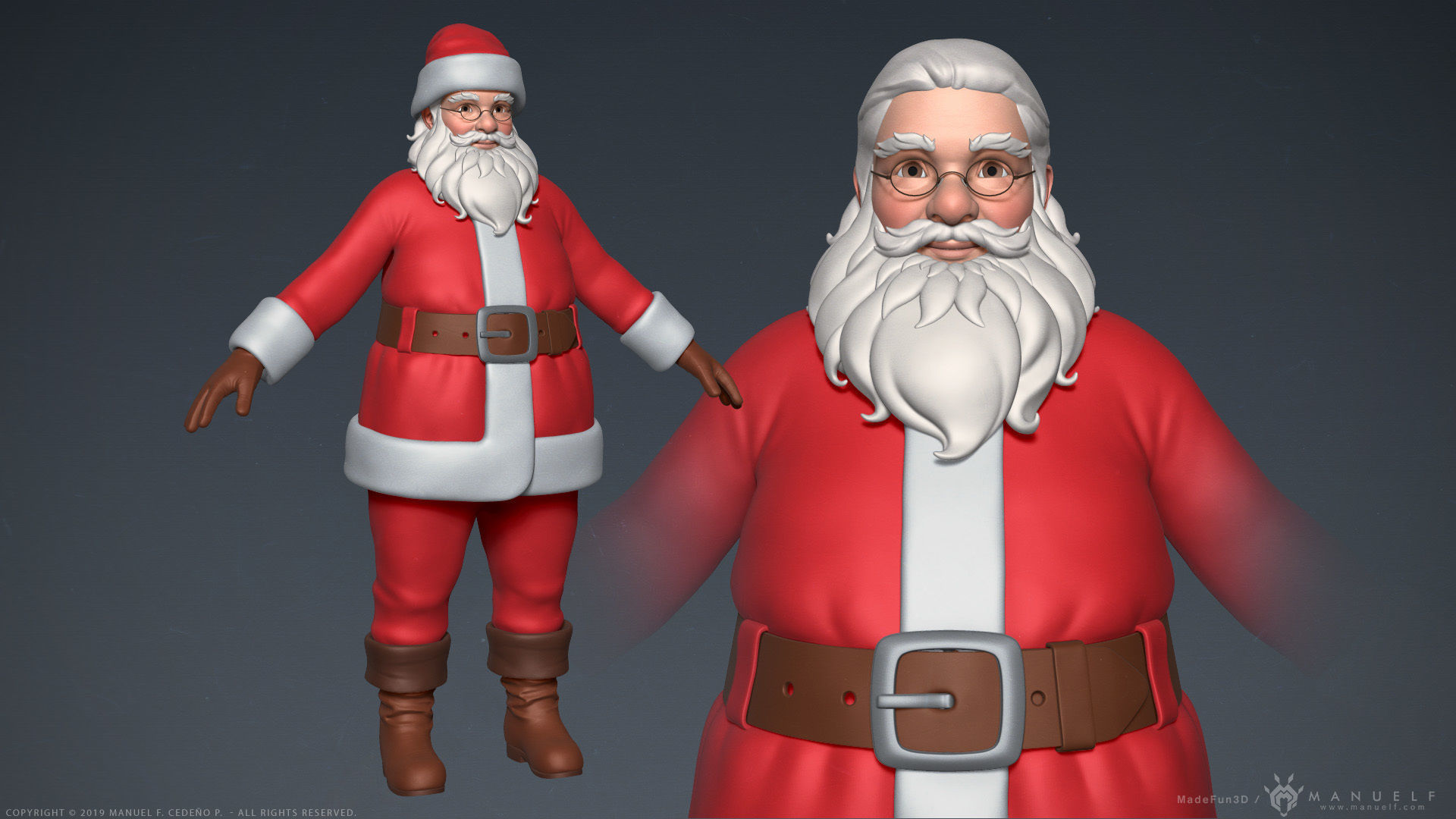 Santa Claus 3D model
High quality stylized model of Santa Claus. Ideal for the upcoming holidays!
General Features:
Includes the highpoly sculpted model in Zbrush, with subdivision levels.
Includes LowRes model with great topology for animation. 100% Quad polygons.
Also includes high density Decimated meshes.
The inner mouth is also modeled, including teeth and tongue.
Predefined Zbrush Polygroups.
All meshes have UVs
Included Files & Formats:
.ZTL (Zbrush 2019.1.2) Sculpted meshes with subdivision levels.

.OBJ - Highpoly Decimated Meshes High density Decimated versions of all the meshes.

.OBJ & .FBX - LowRes Meshes Lowest subdivision Level of the meshes with Polygroups/Materials IDs. Total number of quad polygons: 62.674
Notes:
The model does not have textures, although all the meshes have UVs.
The model is not rigged.
The colors seen in the images are just flat colors applied to each object in Zbrush. Only the face has very basic color variations.
The render images were created in Zbrush.
This model was created with Zbrush version 2019.1.2. In case you are using an older version of Zbrush, you can import the Decimated and LowRes Meshes to your version of Zbrush, and re-project the details, you practically won't lose any detail.
The preview images were rendered and created only to showcase the model. The provided files do not include any lighting or rendering setup, only the 3d models.
Thank you!