Tyrrell P34B six-wheeler Formula
Posted in
Car
over 4 years ago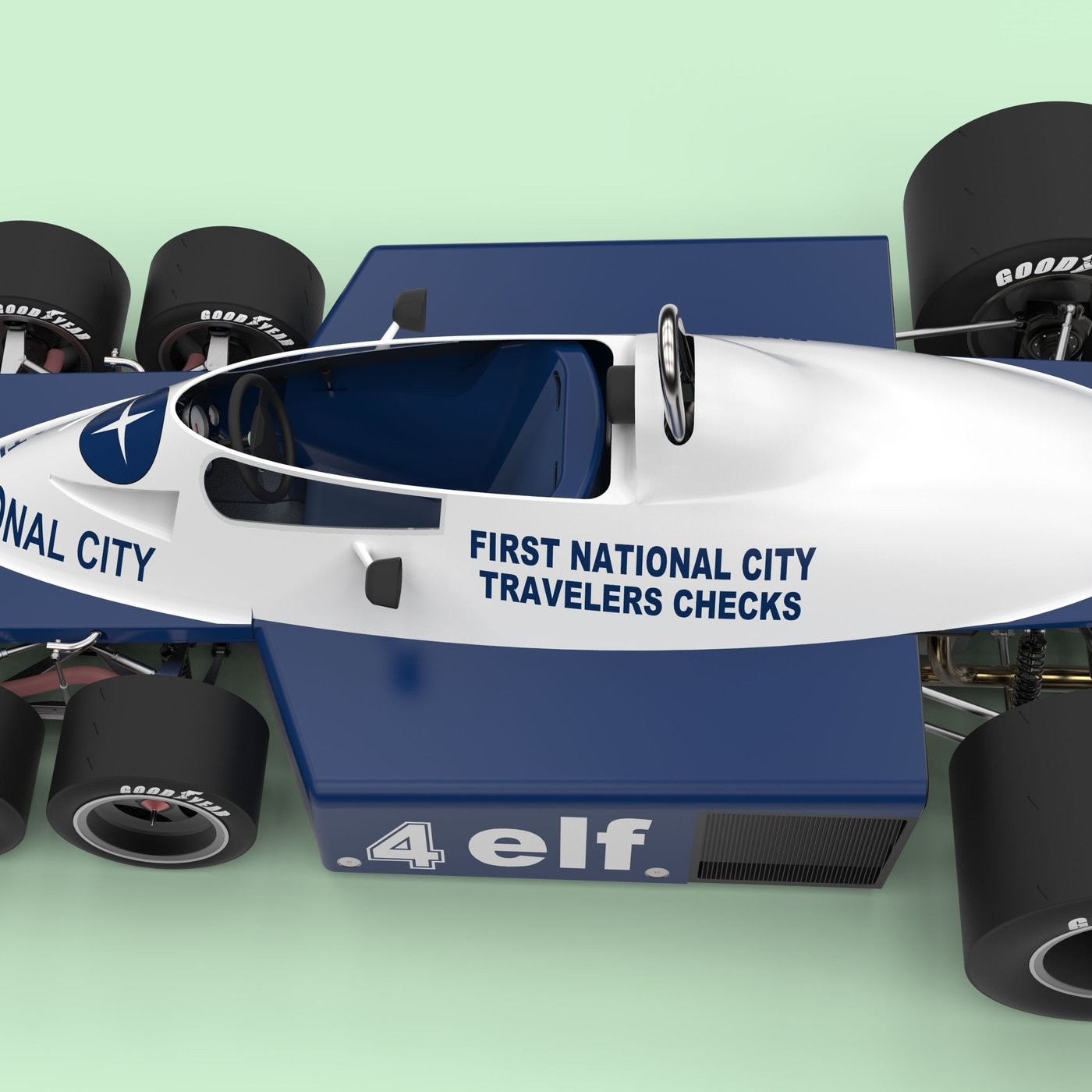 The Tyrrell P34B (six-wheeler) was a Formula One race car designed by Derek Gardner, Tyrrell's chief designer.
The six-wheel design reduced the drag which would have been caused by two larger front wheels, increased the total contact patch of the front tyres and created a greater swept area for the brake discs.
Nowadays the Formula 1 regulations required four as the maximum number of wheels allowed.
Specifications:
Axle track - front 1,234 mm (48.6 in), rear 1,473 mm (58.0 in)
Wheelbase - 2,453 mm (96.6 in)
Engine - Ford-Cosworth DFV, 2,993 cc (182.6 cu in), 90 V8, NA, mid-engine, longitudinally mounted
Transmission - Hewland FG400, 5-speed
Weight – 595 kg (1,312 lb)
Fuel - Elf
Tyres - Goodyear
Rendered in Keyshot 5.0.99.