DC-15A Clone blaster rifle 3D print model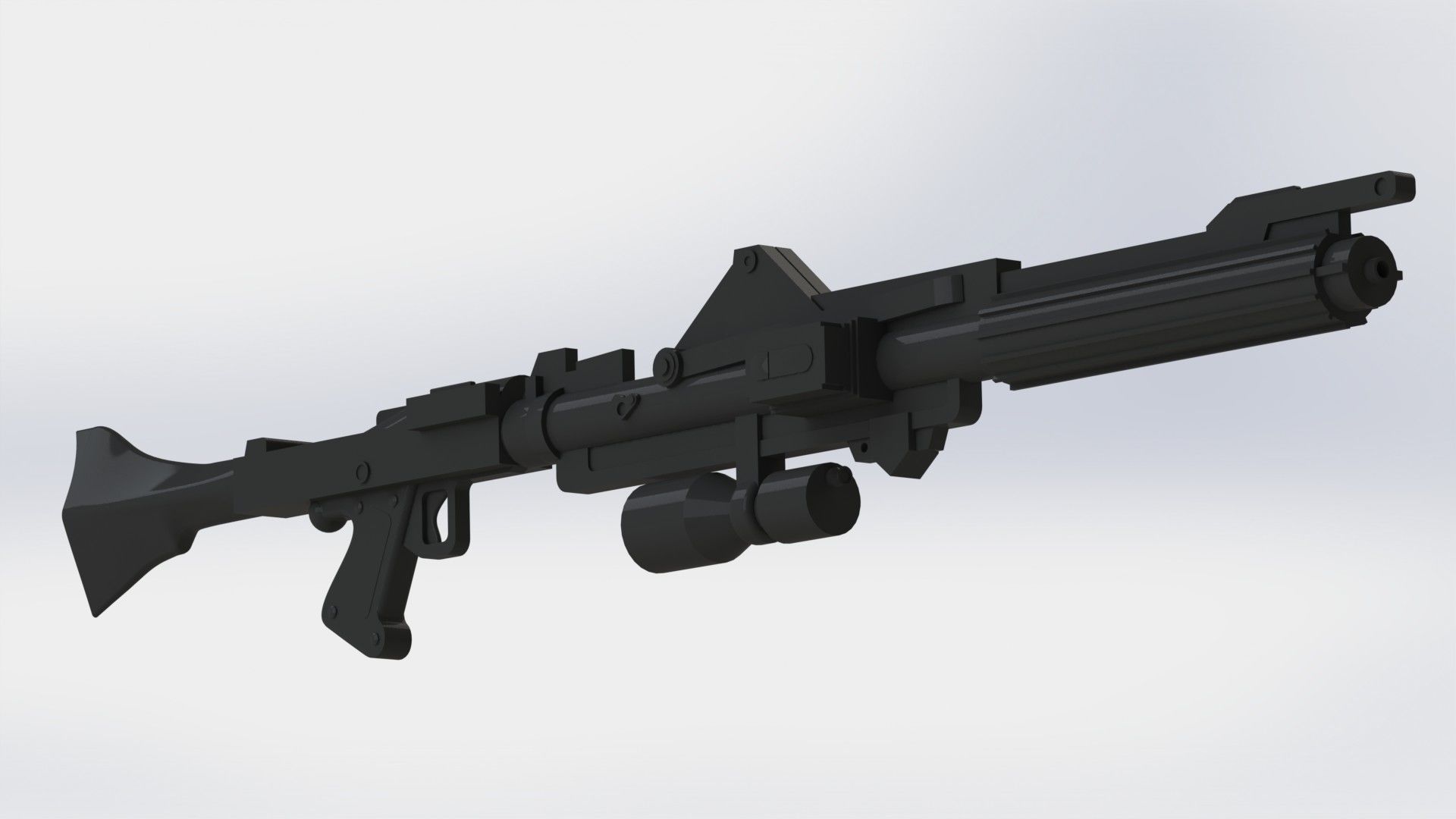 DC-15A Clone blaster rifle 3D print model
First, it's a accurate model of clone's blaster rifle from the Star Wars film. Real lenght - 1200 mm, was taken from the proportion of Temura Morrison's real growth (actor who played clones) to the length of the rifle on a photo. So we have real dimension and consequently accurate model.
Secondly, the model avaliable in 2 options:
main with solid parts and max lenght 180mm;
additional option with hollow Files (wall thickness - about 1.5-2.5 mm) with 180 mm longest part to meet requirements of your printer (all options included in one and are sold as one model).
This allows you to print the details without first dividing them into parts. But if it anyways too big for your printer, i will divide it into smaller parts if requred - just let me know.
For fastening the modules together, exsists special detachable keyway mount, which allows you to join the modules together.
Also, if you need some upgrade (movable trigger, or free space for some device) contact me, and after discussing details i will send you updated model.
The model is maintaining by the seller! if your project requires improvement of the model - just email me and i will go to meet you. Any questions and suggestions to email on public profile.
Updated 12 february 2017

This looks amazing.... whenever I can, I will buy this and print it!!

Will wait for pics of printed details!)

the model is beautiful, i'm currently printing it on my CR-10 and am over half way with the assembly, it'll make a fine addition to my CC-7567 costume

Awesome! I will look for your pics on a 501-st portal;)
Plans look great and the person printing for me says they look easy to print and ready to go.

The model looks amazing!! I've yet to print it, though I'm beyond excited to get started.

Detailed model and Vit is really really easy to work with. I had a request to change the files so I could more easily print them and it was done VERY quickly and exactly as I needed. Highly recommended.