Jet Boat Extras - Bundle 3D print model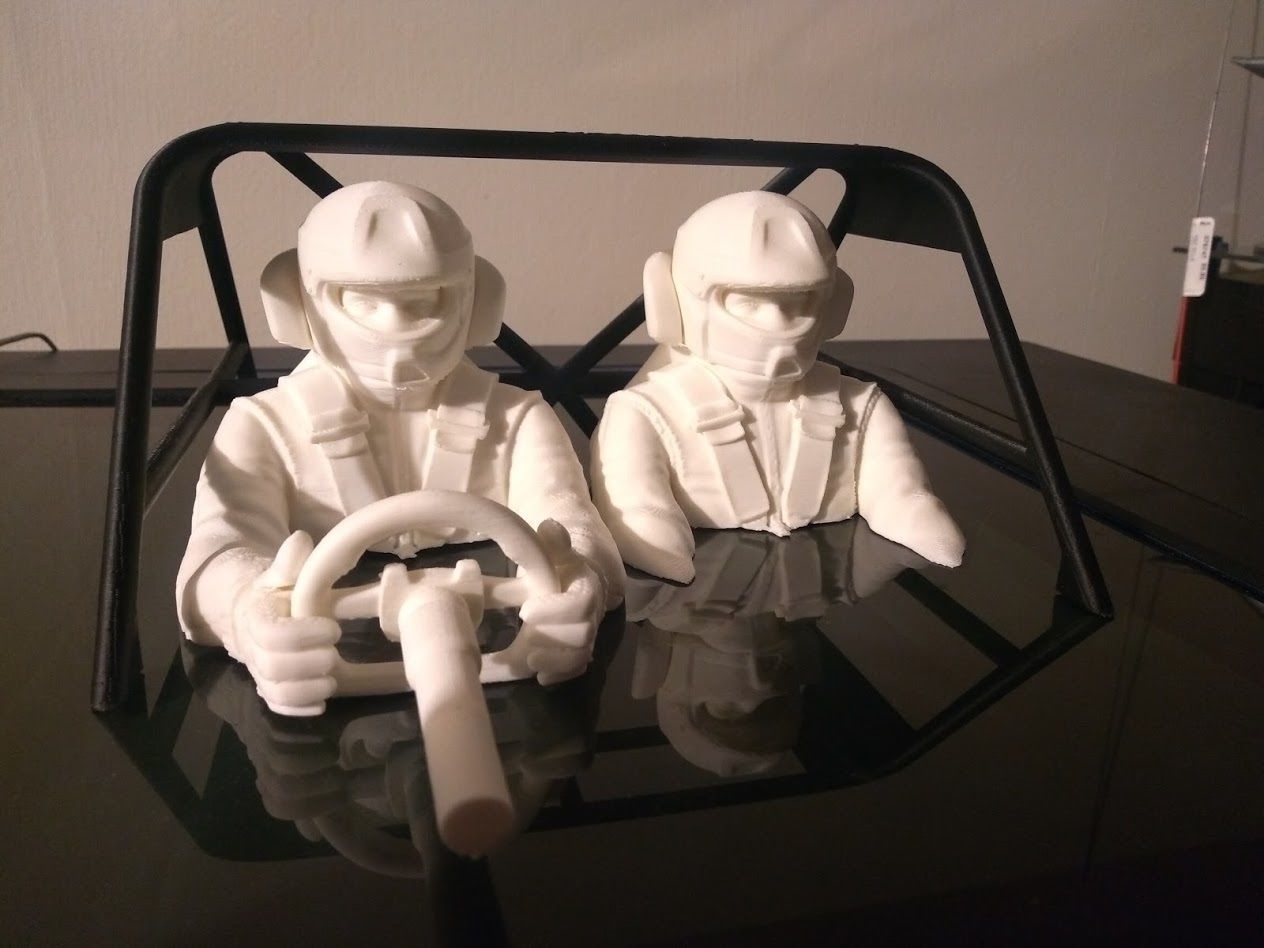 Jet Boat Extras - Bundle 3D print model
RC jet boat looking a bit bare? Drivers that came with your kit not quiet scale? Print yourself a set of these! You get:
Driver
Co-pilot
Steering wheel
V6 engine with exhausts
Roll cage
Splash guard
These have all been scaled to suit a 1/8th scale jetsprint model but of course, you can scale them to suit your project.
I've used a bit of red silicone wire to add a little bit of detailing and superglued them in place. Enjoy : )