5th Seal of Mars 3D print model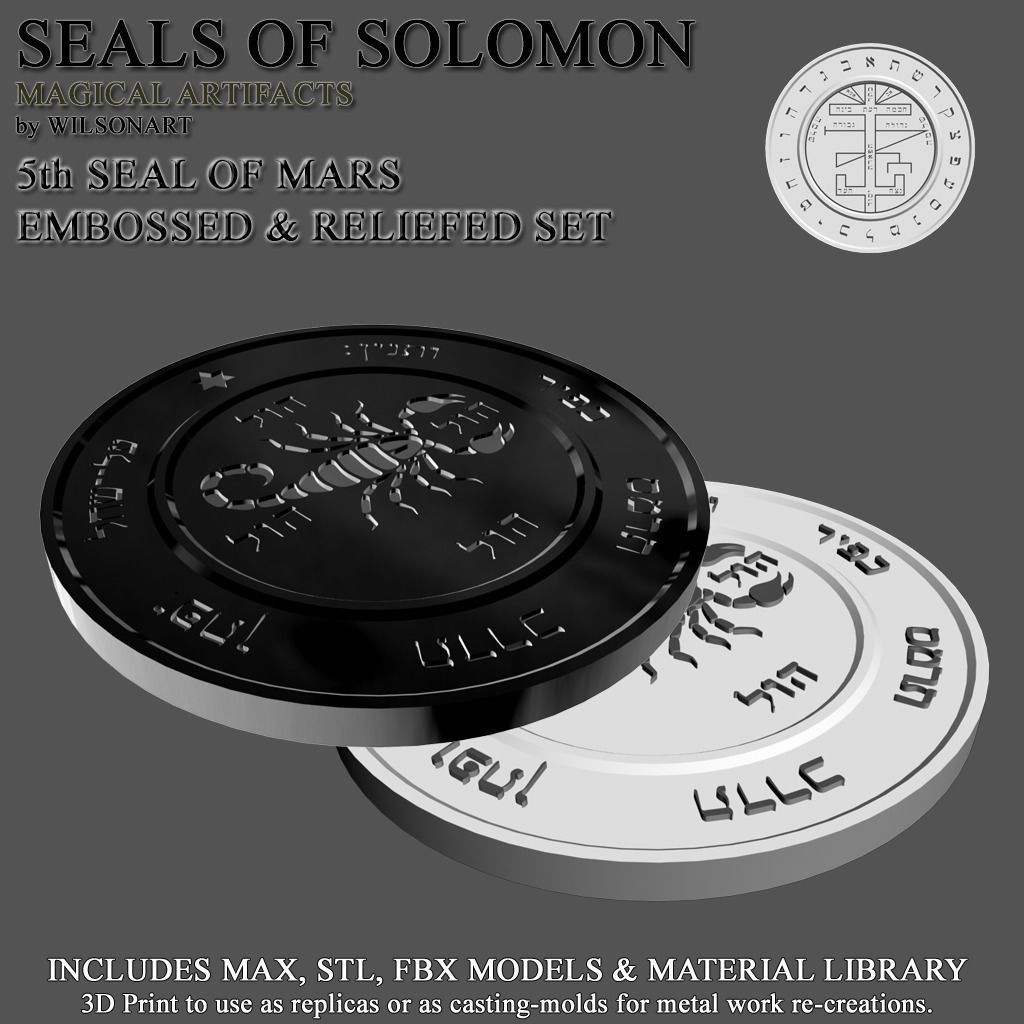 5th Seal of Mars 3D print model
This is the 5th Seal of Mars as given by S. L. Macgregor Mathers in The Greater Key of Solomon. This model is provided here for those interested in Qabalah and other magical literature, artwork and culture.
Provided with this model set is the embossed seal in MAX 7, STL and Kaydara FBX format along with a metals material library and a reflection map which have been included here in ZIP format.
The one side of the seal depicts a faithful representation of the 5th Seal of Mars as given by Mathers and on the reverse is the embossed Great Seal of Solomon also as depicted by Mathers.
From Mathers' MS: Figure 29. The Fifth Pentacle of Mars. - Write thou this Pentacle upon Virgin Parchment, because it is terrible unto the Demons, and at its sight and aspect they will obey thee, for they cannot resist its presence. Around the figure of the Scorpion is the word HVL. The versicle is from Psalm xci. 13: Thou shalt go upon the lion and added, the young lion and the dragon shalt thou tread under thy feet.