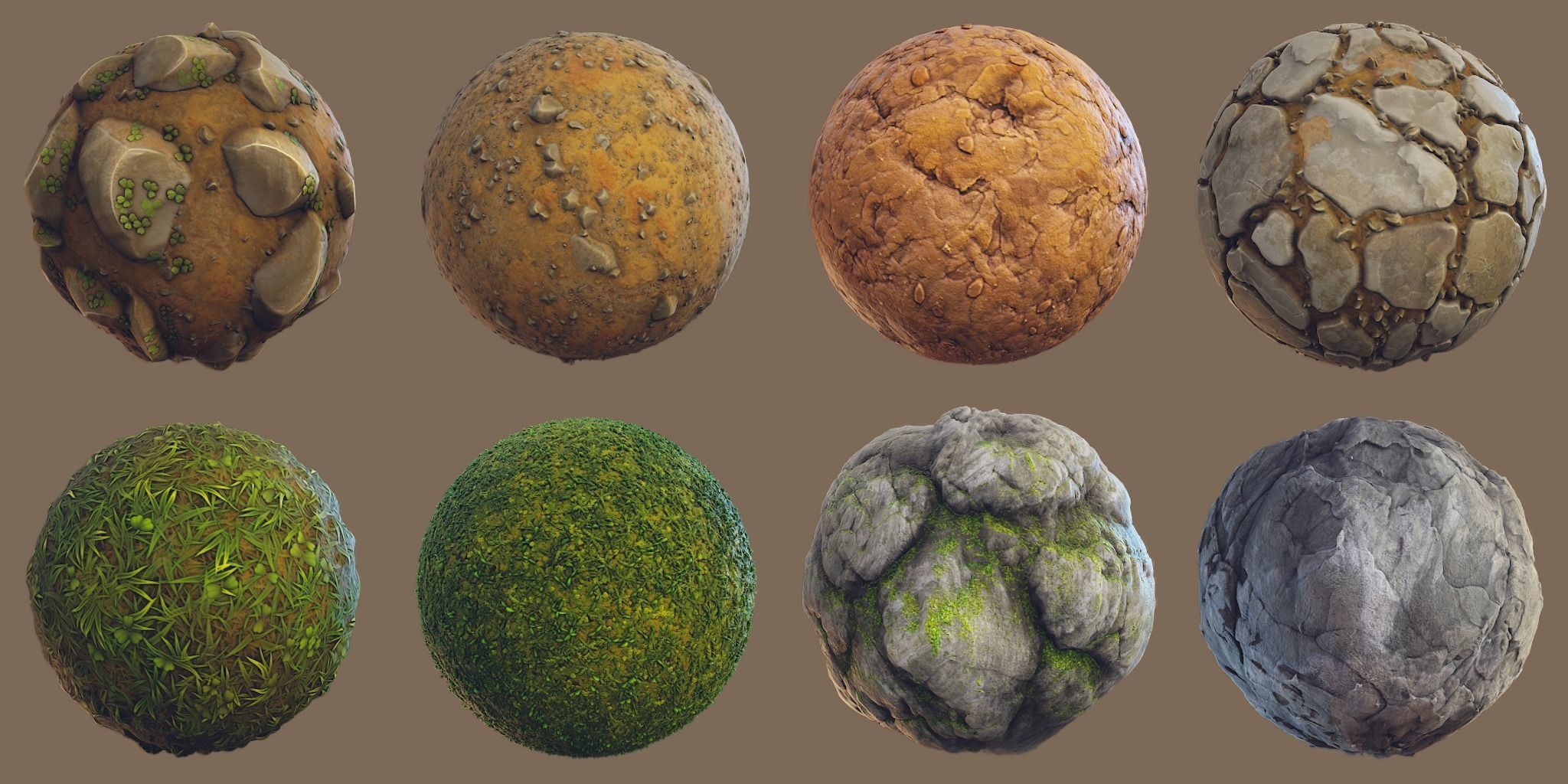 Forest - Stylized PBR materials Texture
The package contains 8 stylized forest materials. Contains 2048x2048 PNG textures such as Base Color, Normal. Height, Roughness, AO. Materials are ready for PBR render, tessellation and parallax occlusion. Also for little or mobile version, you can only use Diffuse and Normal maps.
*Digital products are non-refundable and cant be resold.
Woks just fine, a good purchase really...

Good product. Lots of mapping options. I wasn't quite able to get the effect I wanted in Adobe Dimension but that may have to do with my own limitations within the program itself.

Very cool materials. I will buy again from this seller.