Heavy Freighter MB4 VR / AR / low-poly 3d model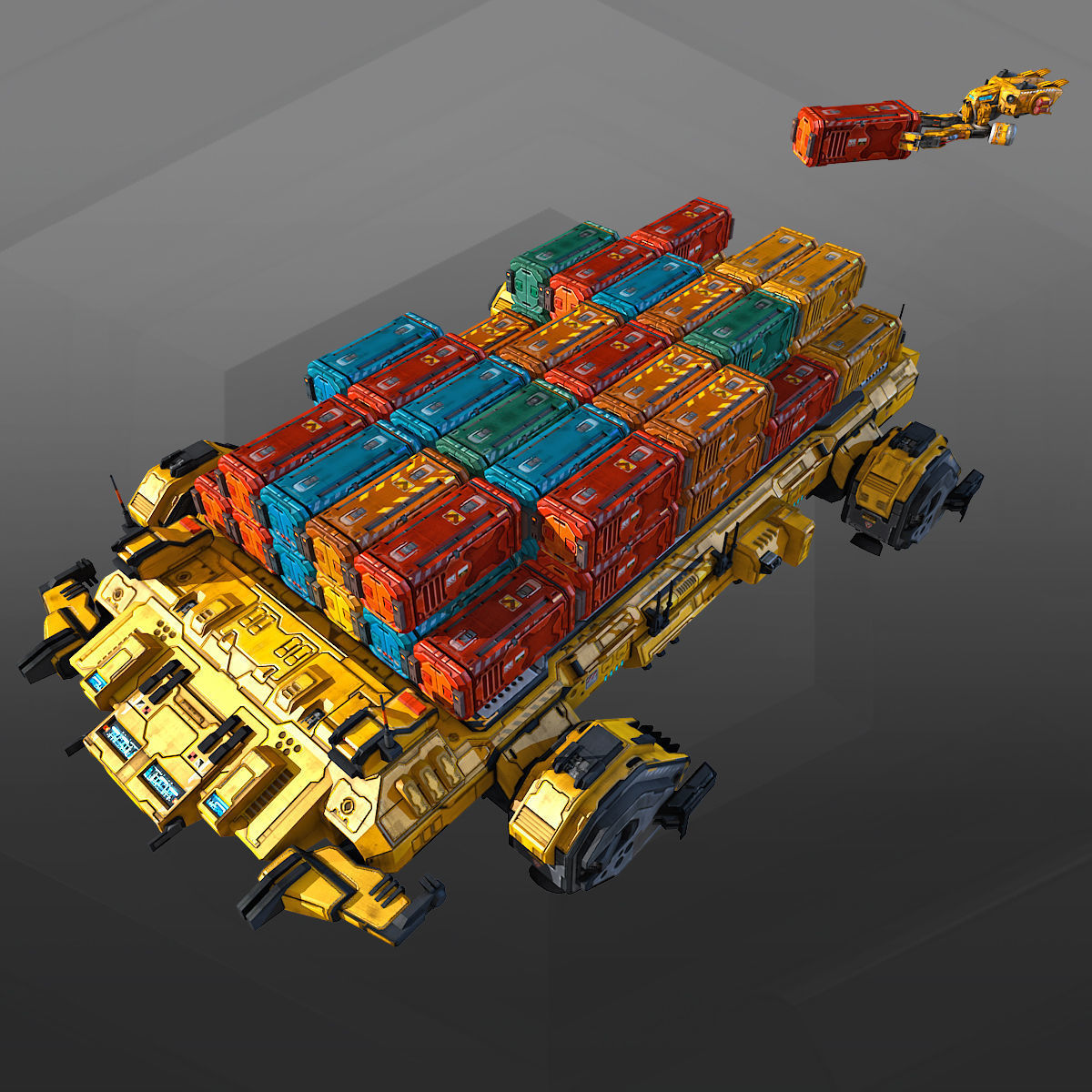 Heavy Freighter MB4 Low-poly 3D model
Add a professional touch to your SciFi VideoGame project with this original low poly model. Set of one SciFi Spaceship. No animated parts.
Included:
_1 Model in .FBX format (multi format).
_1 Model in .OBJ format (multi format).
Those files/format can be imported into the vast majority of your favorite Softwares (best is FBX Format, tested):
_3Ds MAX
_Maya
_Lightwave
_Cinema 4D
_Blender
_Daz 3D
_Sketchup
etc...
Textures included (Jpeg):
_2 Bump map 2048x2048
_2 Diffuse maps 2048x2048
_2 Normal map 2048x2048
_2 Glow (Emission) map 2048x2048
Well made, very nice. Highly recommended!