Forearm Folding Grip VR / AR / low-poly 3d model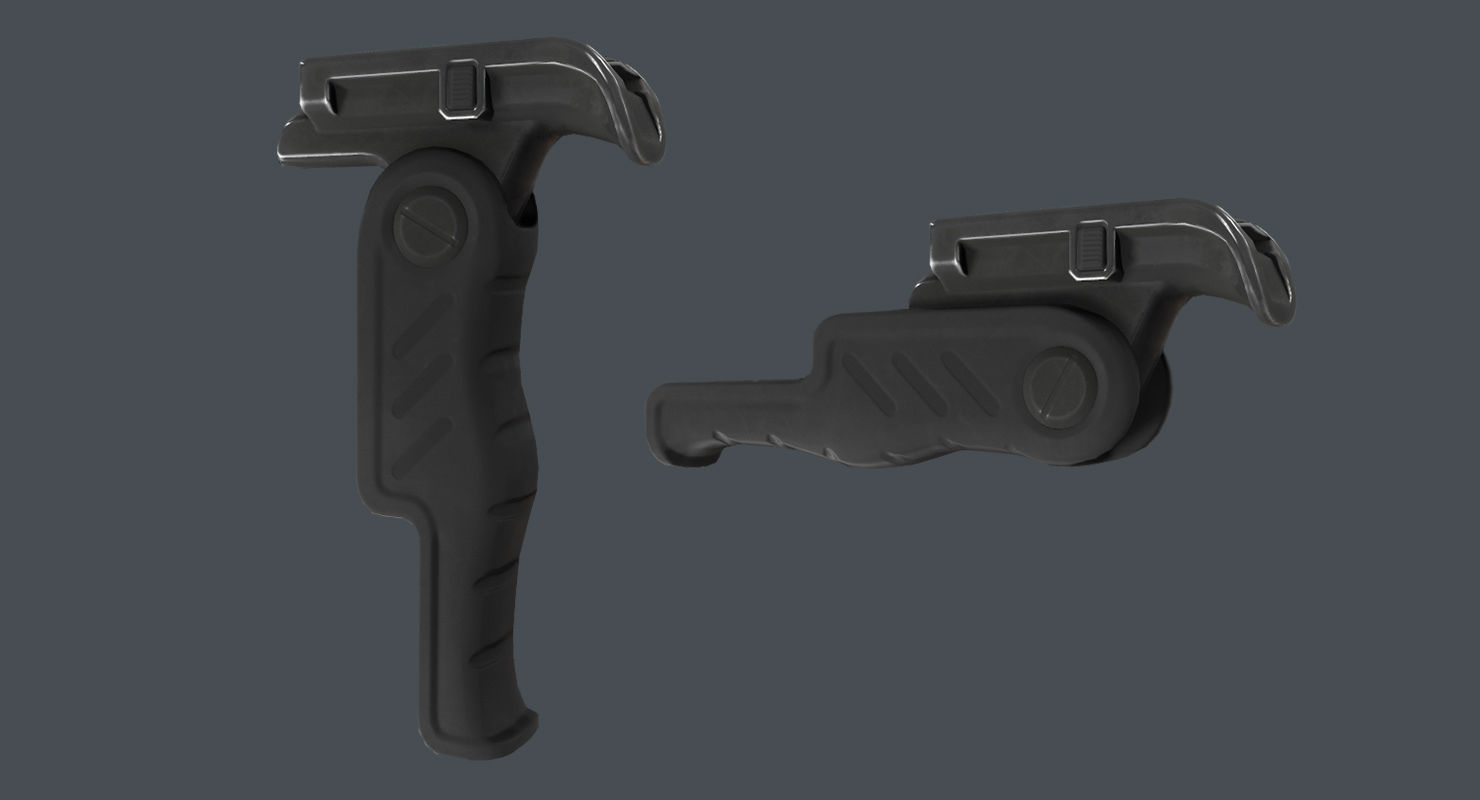 Forearm Folding Grip Low-poly 3D model
PBR Ready. Ready to use in Unreal Engine, Unity Engine, CryEngine, VR/AR. Suitable for any realtime or game purposes.
This Forearm Folding Grip suitable for adding customization for your game weapon. It have appropriate Picatinny-mount modeled accordingly to MIL-STD-1913.
Model is built to real-world scale in centimeters. Model dimensions is (height, width, depth): 12.1x6.74x2.8cm
2 object and 2 box collision mesh;
pivot point of base located on the bottom of the rail;
pivot point of folding object is on the rotation point;
overlapped UV's;
no LODs.
Textures available in TGA are: _c - color/albedo map; _s - specular map; _g - glossy map; _n - normal map; _ao - ambient occlusion map; _cv - curvature map.
This product includes an MAX, FBX, OBJ and 3DS file format (separate downloads). NOTE: Due to difference in specifications of OpenGL and DirectX for Normal Maps you might need to invert Green channel in your game engine.
This product has no reviews yet