Donut VR / AR / low-poly 3d model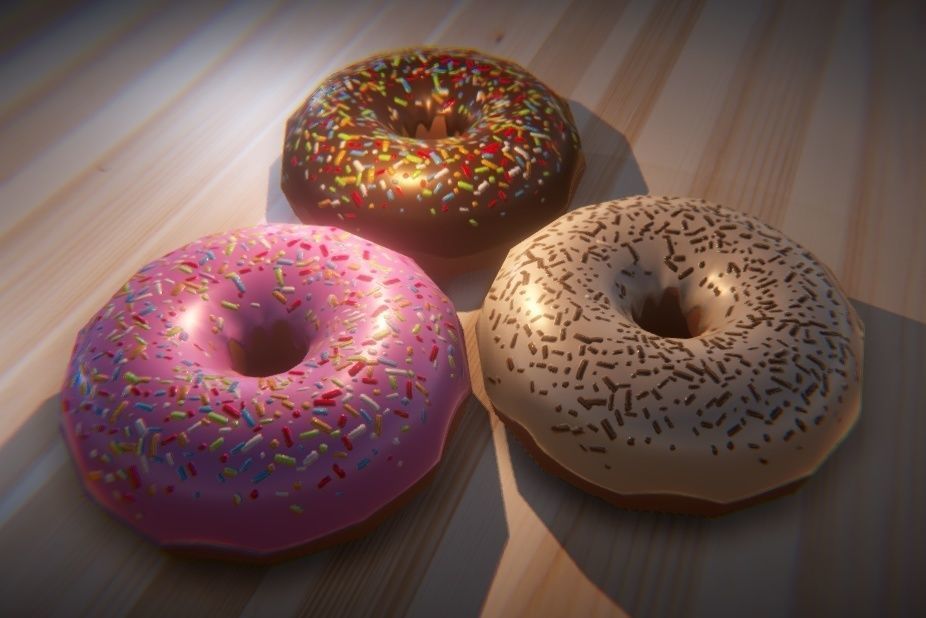 Donut Low-poly 3D model
Low poly 3D model of a donut with PBR textures, game-ready.
*.blend source file with Cycles material
FBX, OBJ, 3DS
Marmoset Toolbag scene
3 texture flavours with pink, chocolate and white glaze
Albedo map source files for GIMP with dough, glaze and sprinkles on separate layers, so that you can combine them and design your own donuts
Normal map
Roughness map
Unity package ready to import into your project!
Main preview image was rendered in Unity.
This product has no reviews yet