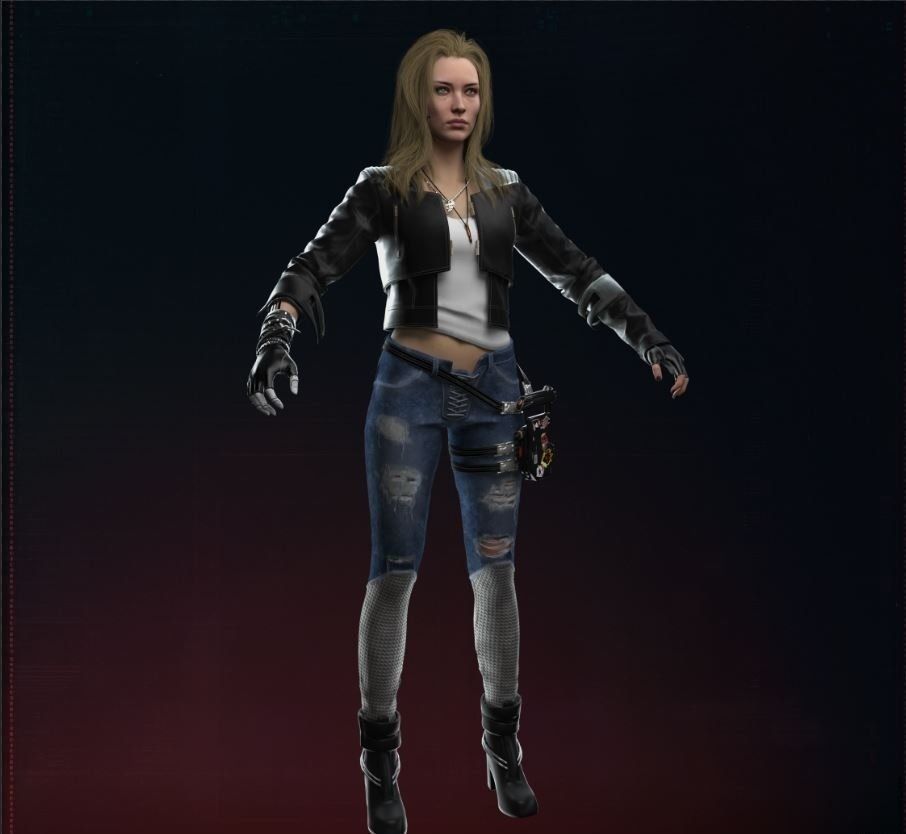 Cyberpunk 2077 Alt Cunningham 3D model
Altiera Cunningham, or better known as Alt, was the best netrunner in Night City during the 2000s-2010s. She is described as a beautiful and talented woman; having worked for ITS, and being the developer of the infamous Soulkiller program. Alt was also the girlfriend of the famous rockerboy Johnny Silverhand.
Her whole life changed though, when she kidnapped by Arasaka, whom used Soulkiller on her, becoming the program's first victim. Now her consciousness exists only as a digital ghost in the Net.
Altiera was one of those rare few geniuses who could not only run the Net, but also create new concepts and new code. She wasn't just your typical netrunner, but one of the best programmers in the world.
Like many others during her age, Cunningham spent money to upgrade her body, enhancing her beauty with the best European bio-sculpting money could buy. She also bought the neural processors and interface plugs needed to navigate the Net, and a golden cyberarm with a hidden compartment, specially designed to hold a Federated Arms X-22 pistol.
Alt was famed for her skills at seeing software development on a different level. Due to her abilities, she was poached by the mysterious ITS corporation. During her employment, she began development on a revolutionary human/AI transfer program. Alt kept investing heavily in neural processing cyberware to augment her netrunning skills.
During this time she met Johnny Silverhand and the two entered into a relationship.
This product has no reviews yet