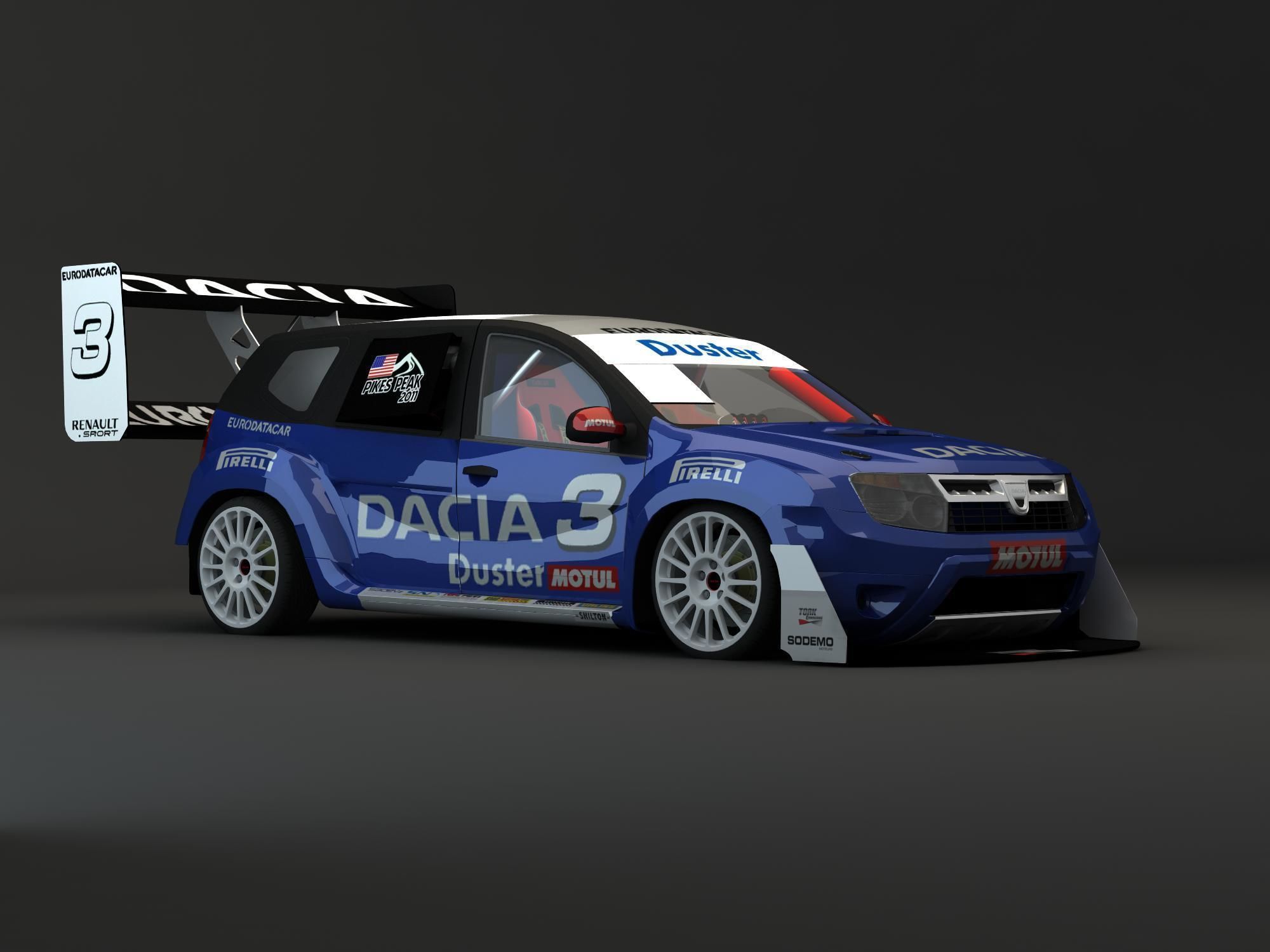 Dacia Duster Concept No Limit 3D model
Dacia Duster Concept No Limit 3D Models 3DS Max Render scene Yes Multi file format No Archive rar included Yes
Dacia sends its racing team out in winters to drift across ice and snow for the Andros Trophy. But when the summer rolls around, even the snow on the French Alps begins to thaw. What's an ice racing team to do? Why, head to Pikes Peak, of course.
The international hill climb event is coming around again next month, and when it does, the likes of Monster Tajima and Rhys Millen will have an interesting new challenger on its hands. And after months of reports and teasers, you're looking at the finish product.
A joint effort between Dacia, Renaultsport, a number of independent firms and driver Jean-Phillipe Dayraut who brought them all together, the Dacia Duster No Limit was built for the Unlimited class at Pikes Peak, where (contrary to just about any other form of motorsport) there are essentially no restrictions placed on a car's specifications. As a result, the purpose-built racer packs the twin-turbo 3.8-liter V6 from a Nissan GT-R (tuned to 850 horsepower), which is mounted amidships behind the cabin and mated to a six-speed sequential racing gearbox. All of that mechanical chutzpah is kept down by the most aggressive aerodynamics package this side of an F-35 Lightning.
This product has no reviews yet