Marx and Engels Marble Sculpture 3D model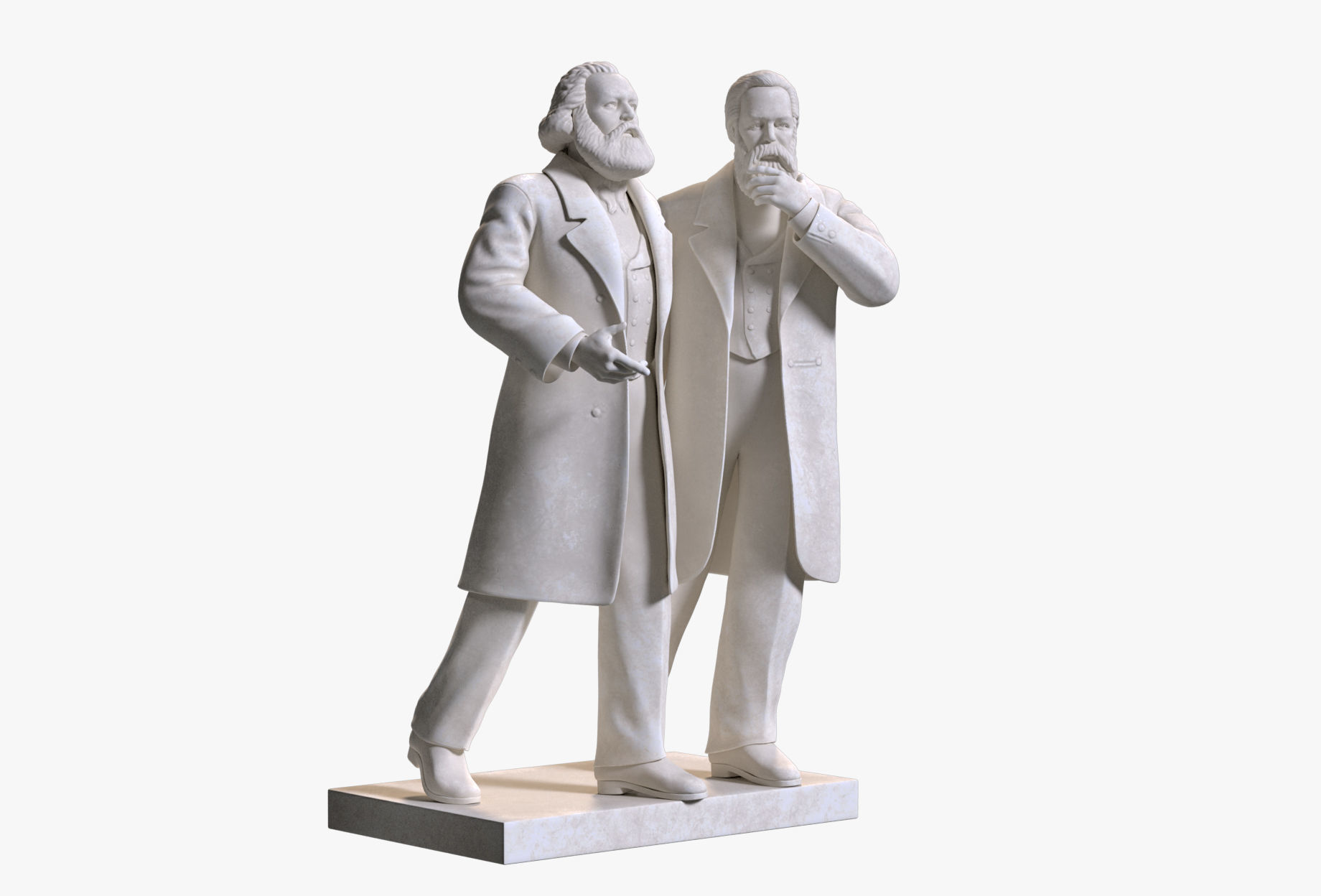 Marx and Engels Marble Sculpture 3D model
I present to you a sculpture depicting Karl Marx and Friedrich Engels. Theyre talking about something. The model has a marble material.
Model created by reference from scratch. Photorealistic materials. Ready for GPU rendering. Proper named textures set and material. All path to textures stripped.
Name: Marx_Engels_Sculpture Version: 2014 Units: Centimeters Dimension: 112.73 x 89.87 x 181.46 Polys: 157 085 Model Parts: 25 Render: V-Ray 4.20.01 Formats: 3Ds Max 2014, OBJ, FBX Textures map size 2048 Diffuse Glossiness Height ior Normal Reflection
Excelente trabajo, te agradezco el descuento.